Mercedes team principal Toto Wolff says he doesn't know when an announcement will be made regarding Lewis Hamilton's future.
With his contract expiring at the end of the season, what Hamilton will do next has become a big talking point within the sport.
Eddie Jordan was the latest to give his thoughts, stating that he thinks the Brit should join Max Verstappen at Red Bull rather than fulfil his long-held ambition to drive for Ferrari.  With stable regulations for next season though, it seems far more likely that he'll opt to stay put at Mercedes,
Wolff isn't worried about sealing the deal quickly, saying that they're happy to wait for the ideal moments to discuss it. Therefore, he doesn't have a clear date for confirmation in mind.
"With one race after the other, we don't want to really be distracted by contract talks," he said.
"In between the larger gaps, like next week, we're moving towards a satisfactory outcome. But I don't know when we will announce it.
"We didn't look at the contract for the last three years, and never took it out of the drawer. Sometimes situations change, and the environment changes, and therefore this is a time where it's another stint, another part of the journey that we want to go together.
"We're just debating."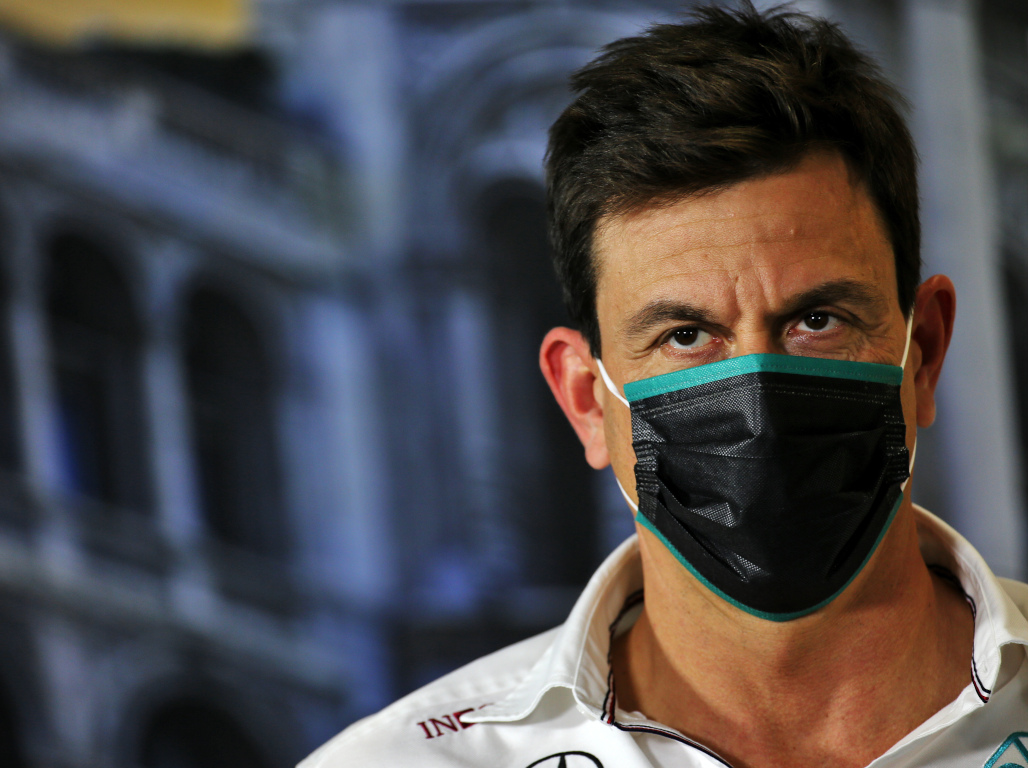 Get your hands on the official Mercedes 2020 collection via the Formula 1 store
That being said, Wolff is keen to have things wrapped up before the end of 2020 and is confident that that will be the case.
"It must be this season. You can't start a new year without knowing what your driver line-up is," he told Channel 4.
"Having said that, I'm pretty sure it's going to continue like it is.
"With the intensity of this season we just didn't have the time to spend the day properly with each other because you want to recover in those days between.
"We keep it pretty loose, and at a certain stage we've already said we've got to sit down and take the old contract out that we haven't looked at since three years ago and say 'okay, what do we want to change in that?'"
Follow us on Twitter @Planet_F1, like our Facebook page and join us on Instagram!