Wolff: Hamilton's mindset not all about him
Toto Wolff has insisted Sir Lewis Hamilton sees himself as part of the big picture at Mercedes and not someone whom "everything revolves around".
Hamilton and Mercedes have formed an unstoppable Formula 1 partnership with the recently-knighted British driver having helped the team to the last seven constructors' World Championship titles.
In doing so, he has taken the drivers' crown on six of those occasions, to also lift his own number of world titles to seven including his initial triumph with McLaren in 2008.
Whenever Hamilton – who is currently out of contract but expected to sign a new deal – enjoys success, he invariably pays tribute to the Mercedes team who have equipped him.
Wolff, team principal and co-owner, is adamant that in return, Hamilton ticks all the boxes in playing his part, rather than simply jumping in the best car on the grid and driving it fast.
Get your hands on the official Mercedes collection via the Formula 1 store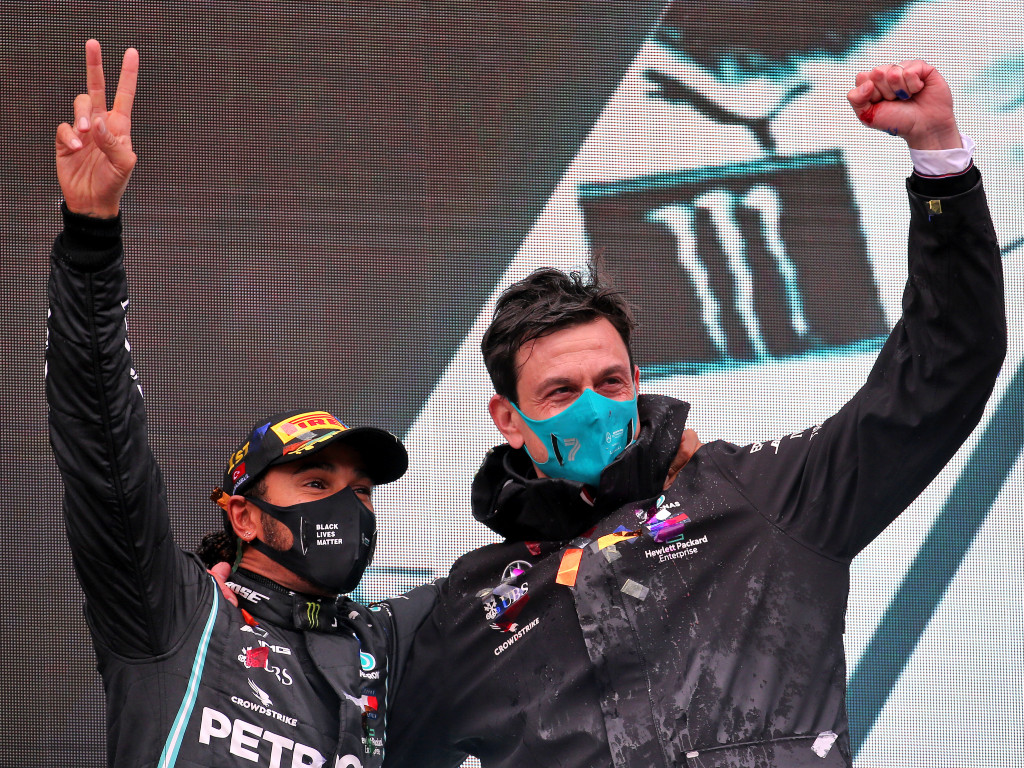 "It's not one-dimensional," Wolff told Motorsport.com. "Formula 1 has always been about best man in best machine wins.
"The best man means the quickest driver and the most intelligent driver. [He is] the one that understands how the dynamics in a team works, its technical ability, and on the other side sees himself in the right context within the organisation and not like a solar system where everything revolves around the sun.
"Equally, the organisation around the driver needs to be on its absolute A-game in order to deliver performance in the various areas.
"This means on the engineering side, the commercial side, the political side and on the communication side in order to keep the wheels rolling.
"This is a business without a silver bullet, contrary to what most people think, even within the industry. It's a business around marginal gains where everything needs to be in the right place for a team to be successful."
Even though, approaching mid-January, Mercedes are the only team on the grid not to have confirmed their 2021 driver line-up, Wolff remains unconcerned that Hamilton will suddenly drop the bombshell, as Nico Rosberg did in 2016, that he has decided to retire.
"It doesn't worry me at all because I will always respect Lewis' decisions," said Wolff.
"Whether this is staying with us for a long time or whether that means leaving the sport and pursuing different interests. I think we need to be ready for all kinds of curve-balls being thrown at us.
"But at the same time, we talk a lot and we are very transparent with each other. I think there is more to achieve together."
Missed the second part of our exclusive interview with Jenson Button? Listen here: