Wolff denies Hamilton has declined since Abu Dhabi '21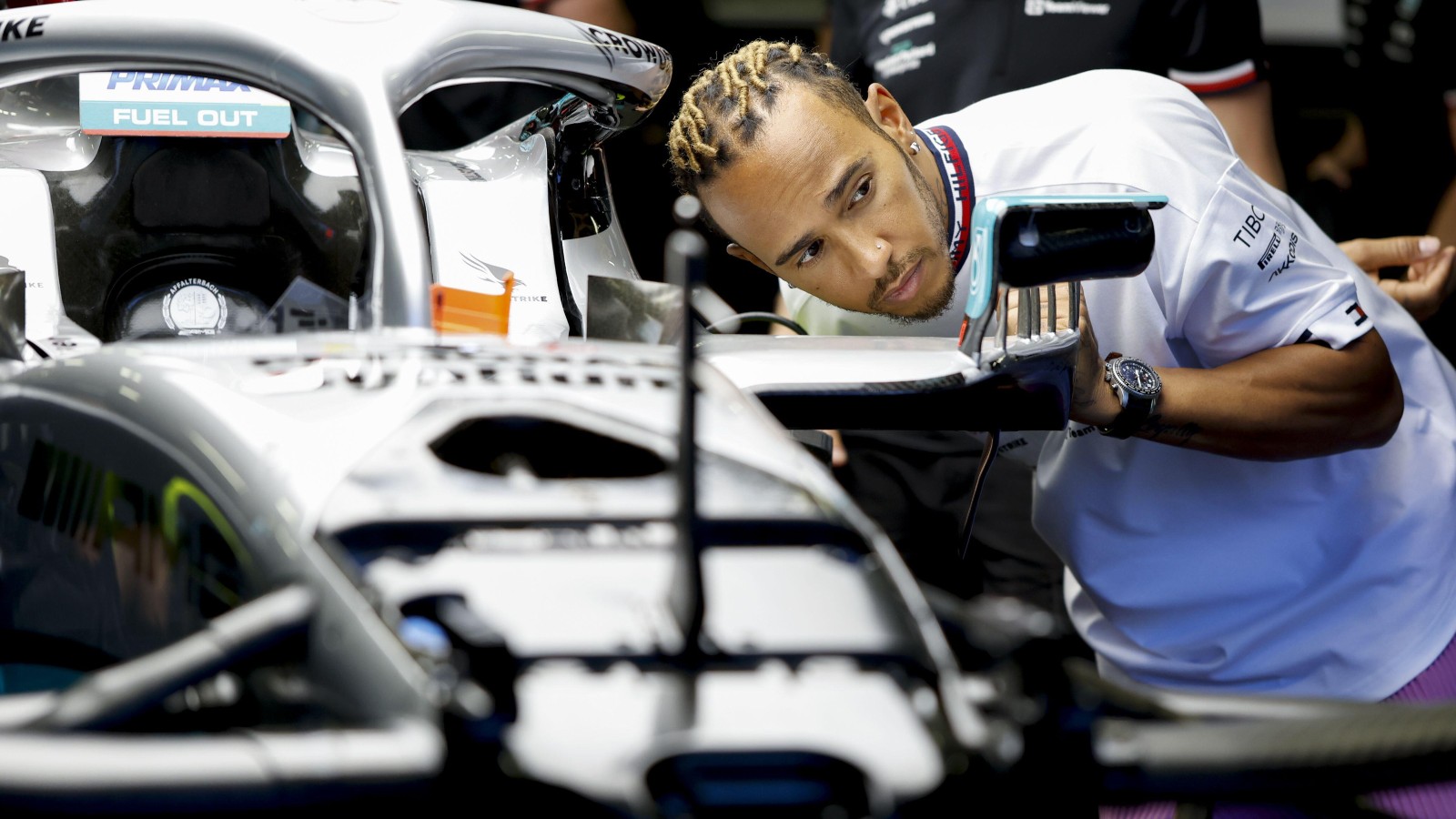 Put to Toto Wolff that George Russell is showing Lewis Hamilton the way around, Wolff firmly defended the latter.
The partnership of Hamilton and Valtteri Bottas had produced five Constructors' Championships in as many seasons for Mercedes, Hamilton taking four of the five Drivers' titles on offer, but for 2022 Russell received his opportunity in a Mercedes alongside Hamilton.
Any fears of whether Russell could keep up with Hamilton were quickly put to bed, Russell having finished ahead of Hamilton at seven of the eight races so far this season.
Scoring three P3 finishes in those first eight rounds, Russell sits on 99 points in the standings while Hamilton currently has 62.
And while in the earlier stages Hamilton was undoubtedly unfortunate with events going against him, namely the timing of Safety Car appearances, Russell has now started to settle into a performance level which generally is pipping what Hamilton is producing in the W13.
Hamilton missed out on a record-breaking eighth title on the last lap of the 2021 season-ending Abu Dhabi Grand Prix, but the W13 is yet to show enough performance to make Hamilton a contender to avenge that agonising defeat this time around.
However, Wolff made it clear that between "dominating the last third" of 2021 and the present day, Hamilton has not declined in the slightest.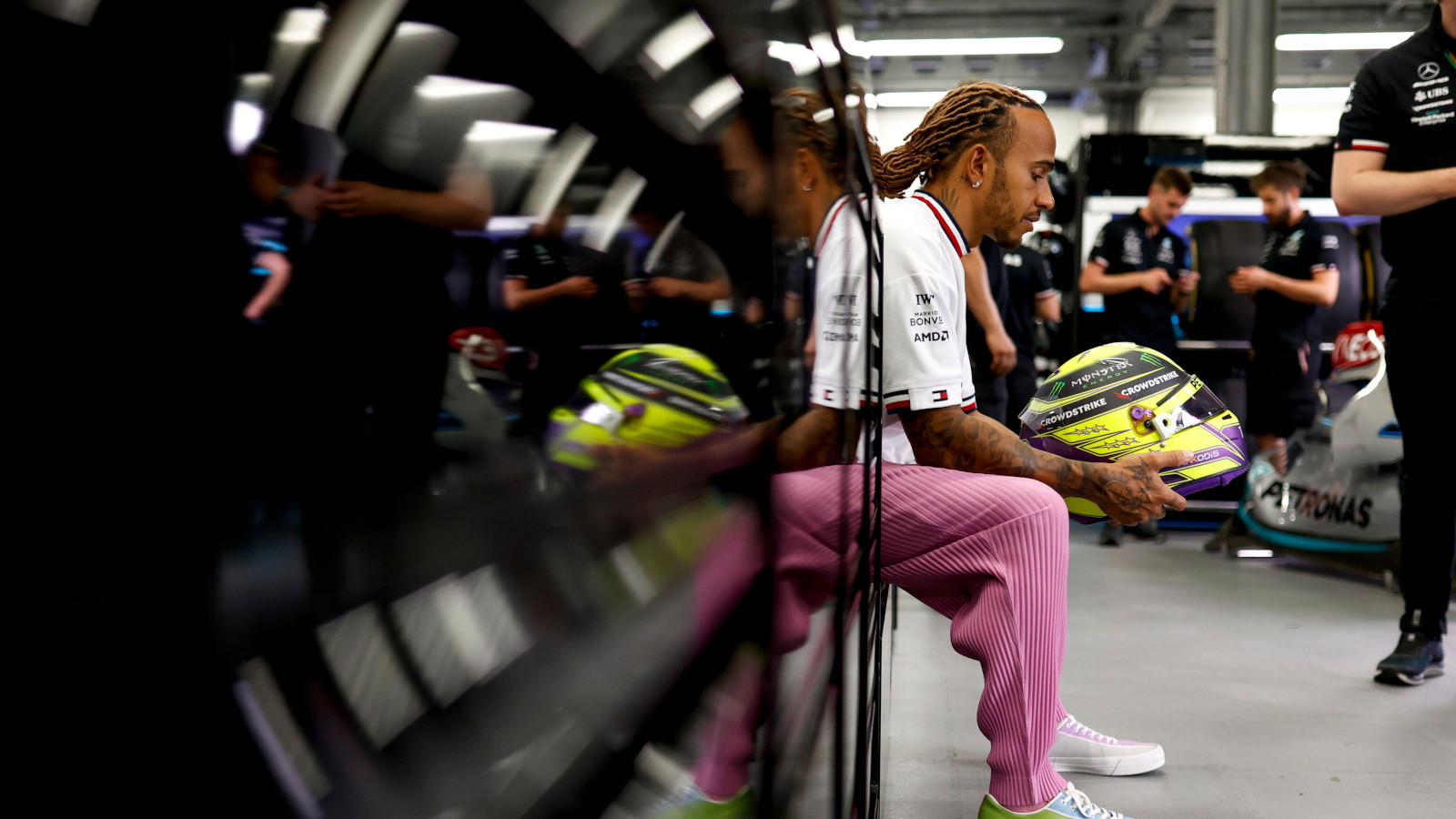 During Channel 4's coverage of the Azerbaijan Grand Prix, it was suggested to Wolff that Russell is showing Hamilton the way around.
When Wolff was asked if this means Hamilton is losing confidence, Wolff replied: "No, I don't think it's like that, he (Hamilton) is the best that has ever been.
"Between Abu Dhabi in 2021, dominating the last third of the season, to four months later, you are not losing your ability."
With Mercedes struggling to transform the W13 into a front-running challenger, Wolff explained Hamilton and Russell have taken different paths to try and crack this case.
And at no point has Wolff seen a trend where Russell has a consistent edge over Hamilton.
He went as far as to say that in Barcelona, where Hamilton recovered from early contact with Kevin Magnussen to finish P5, the "genius" Hamilton was once more on display.
"How they appear to me, both of them (Russell and Hamilton), it's very professional," said Wolff.
"They have been given a car that is a bit sub-par, each of them tries to develop the car further, they have both gone [in] a different set-up direction, Lewis [in Azerbaijan Grand Prix qualifying] again very experimental, but can be available in the long term.
"I think as long as the car is not good enough to really be racing at the front, the differences are small and I don't think you can have a pattern saying 'George is continuously outperforming Lewis' or the other way around.
"We have seen Lewis in Barcelona, he was the genius that we know, so I think what I enjoy is them working together and trying to bring the car back to the front."
Torquing Point: Lewis Hamilton with a 9/10 performance in Baku - Azerbaijan GP Driver Ratings
Lewis Hamilton impressed the Torquing Point panel for fighting through the pain barrier and recovering through the field to P4 in Baku.