Toto Wolff didn't 'flirt outside' with other drivers before Lewis Hamilton renewal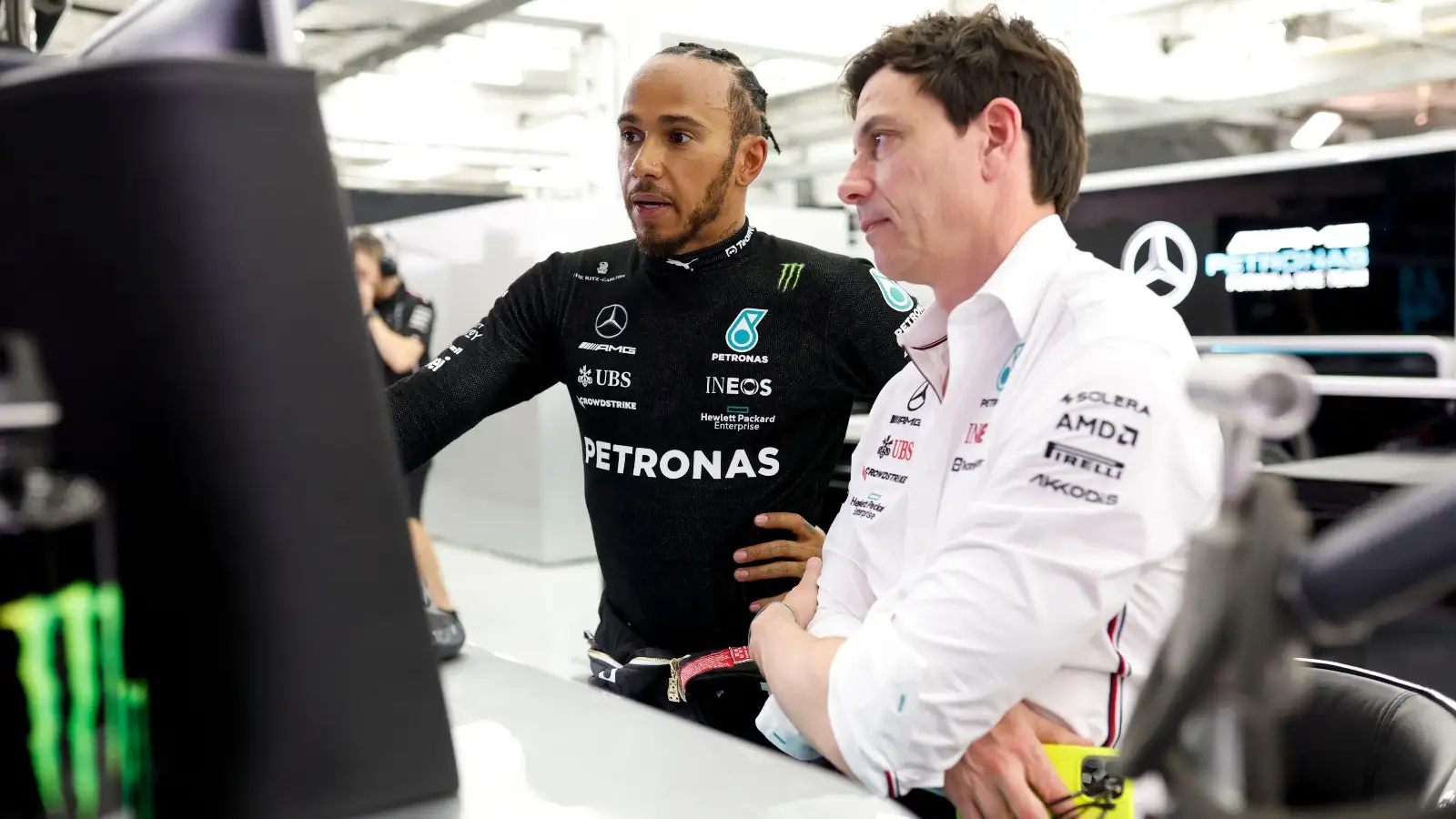 Toto Wolff dodged the question when asked if Lewis Hamilton's new contract will see him earn the same amount of money as reigning World Champion Max Verstappen.
And the Mercedes team boss insisted he did not approach another driver before deciding to extend Hamilton's deal.
Hamilton ended months of speculation about his future on Thursday by announcing that he will remain at Mercedes until the end of 2025, having signed a two-year extension to his contract.
Lewis Hamilton staying with Mercedes for another two years
Despite being the most successful driver in F1 history, Hamilton remains without a victory since the penultimate round of the 2021 season in Saudi Arabia with Verstappen winning 36 of the last 57 races for the dominant Red Bull team.
Estimates suggest that Hamilton's new contract will earn him a figure in the region of £50million per year, roughly the same figure as Verstappen's Red Bull deal.
Asked ahead of the Italian Grand Prix at Monza if that is the case, Wolff told Sky F1: "I don't know what Max earns."
Rumours have persisted since late 2022 that Ferrari driver Charles Leclerc had a pre-contract arrangement in place with Mercedes, with the Monegasque cagey when asked if he had held discussions with the team earlier this season in Azerbaijan.
Pressed if he had made contact with Leclerc or Verstappen prior to Hamilton's renewal, Wolff said: "No, because I've always said when we renew, I don't want to flirt outside if I have a good relationship.
"Only when I see that things are not going in the right direction then I would test the markets, but I didn't do it."
Hamilton's new arrangement will take him to the brink of his 41st birthday, having made all of his 323 F1 starts to date with a Mercedes engine.
PlanetF1.com recommends
F1 2023 driver salaries revealed: How much do Formula 1 drivers make?
F1 driver net worth 2023: The 10 richest drivers on the F1 grid
Wolff explained why both sides had settled on a two-year deal and reiterated his confidence that Mercedes can return to title contention.
He said: "I think it comes from, in a way, both sides in this day and age things change. This is a dynamic environment.
"Signing a five-year contract means that you need to discuss about having an escape clause in case we're not providing him with a car that is performing, so we didn't we didn't entertain that. We said the foreseeable future is two years and that's what we are committing to each other.
"He sees that everybody in the team is maximum attack. We're pushing flat out, we're trying to improve the car in all areas.
"I think we have a power unit that is sensational. So overall it's physics, it's not mistakes, and we're not getting it to a point yet that the car performs in a way that both of them can win Championships or win races.
"So this physics thing we need to solve, but it's not lacking any motivation or energy."
Read next: Exclusive: Jacques Villeneuve weighs in on Lewis Hamilton's F1 contract extension