'Hamilton's tyre calls are physical impossibility'
Lewis Hamilton's call for tyres that grip but remain durable would not be good for the F1 show, says Toto Wolff.
Following his Spanish Grand Prix victory, a race in which tyre management once again took centre stage, Hamilton called on Pirelli to improve its rubber.
Acknowledging that it won't happen until 2022 with Formula 1 continuing with these tyres in 2021, he said Pirelli need to develop grippy tyres but tyres that give the drivers confidence to push hard.
"We really need to put a lot of pressure on Pirelli for the future," the 35-year-old Briton told Autosport.
"Right now, we're (doing) a serious amount of management and I don't think that's what the fans want.
"That's not what a racing driver wants, to have to manage it behind a car multiple seconds behind because the tyres aren't good enough.
"Moving forwards, they're probably not going to be able to do it for next year, but for 2022 we need a better tyre."
He added: "We need a tyre that gives us more grip, better safety and enables us to drive closer to cars and give you guys (media) and the fans better racing.
"We want to help Pirelli to make a better tyre, if they can. And that's obviously the question."
Wolff, however, says a tyre that goes the distance may be great for the drivers but it will do nothing to help Sunday's spectacle.
He explained to Motorsport.com that what Hamilton wanted was "probably a physical impossibility".
"A tyre that has still that much grip and lasts for fifty percent of the race, that would be fantastic for the drivers.
"I'm not sure it would provide a great show."
Hamilton was one of three drivers who suffered tyre failures late in the British Grand Prix having tried to run a one-stop race.
Get your hands on the official Mercedes 2020 collection via the Formula 1 store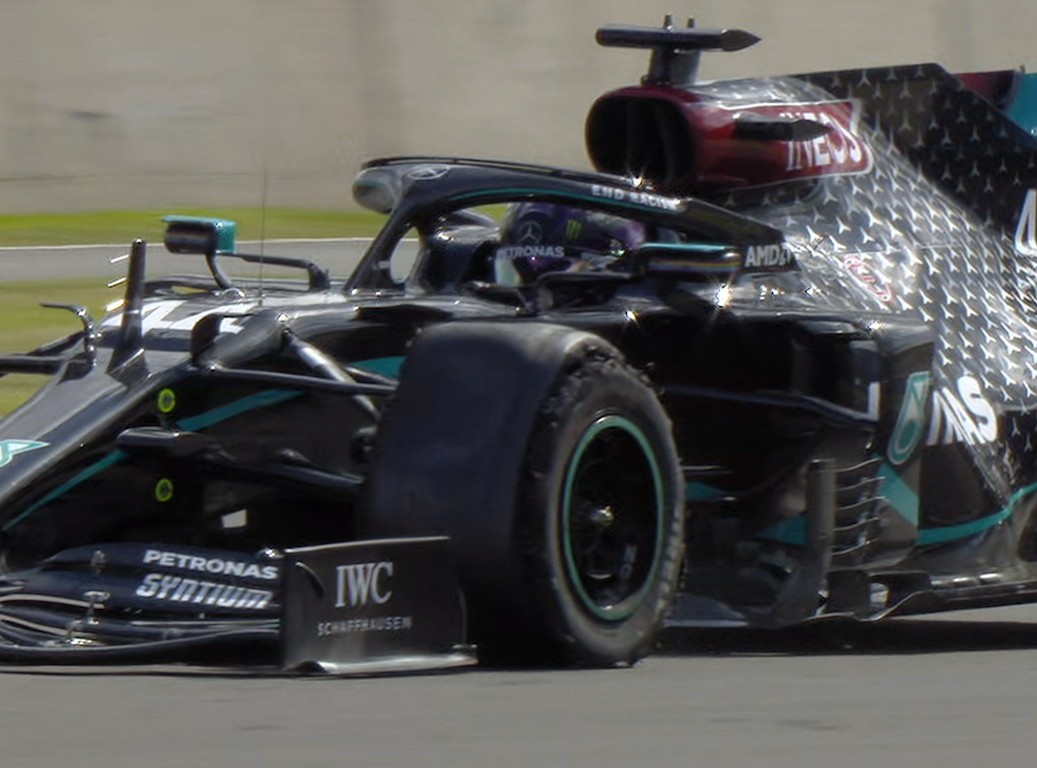 The Mercedes motorsport boss acknowledges that Pirelli are facing a massive challenge trying to create a tyre that appeases the drivers and delivers excitement.
"They need to cope with the level that we are developing a F1 car with more and more downforce, and they can't really create a new product every single year," said the Austrian.
"I would wish in the future for a good compromise between having the right tyre for modern Formula 1 cars, which will reduce in downforce quite considerably, and I think that we will stop these discussions that are on tyre pressures and are on loads with Pirelli.
"I hope that it would be an easier job for them to deliver and supply a tyre that everybody is happy to race on."
Follow us on Twitter @Planet_F1 and like our Facebook page.