Wolff: 'Hamilton says W13 finally drives like an F1 car'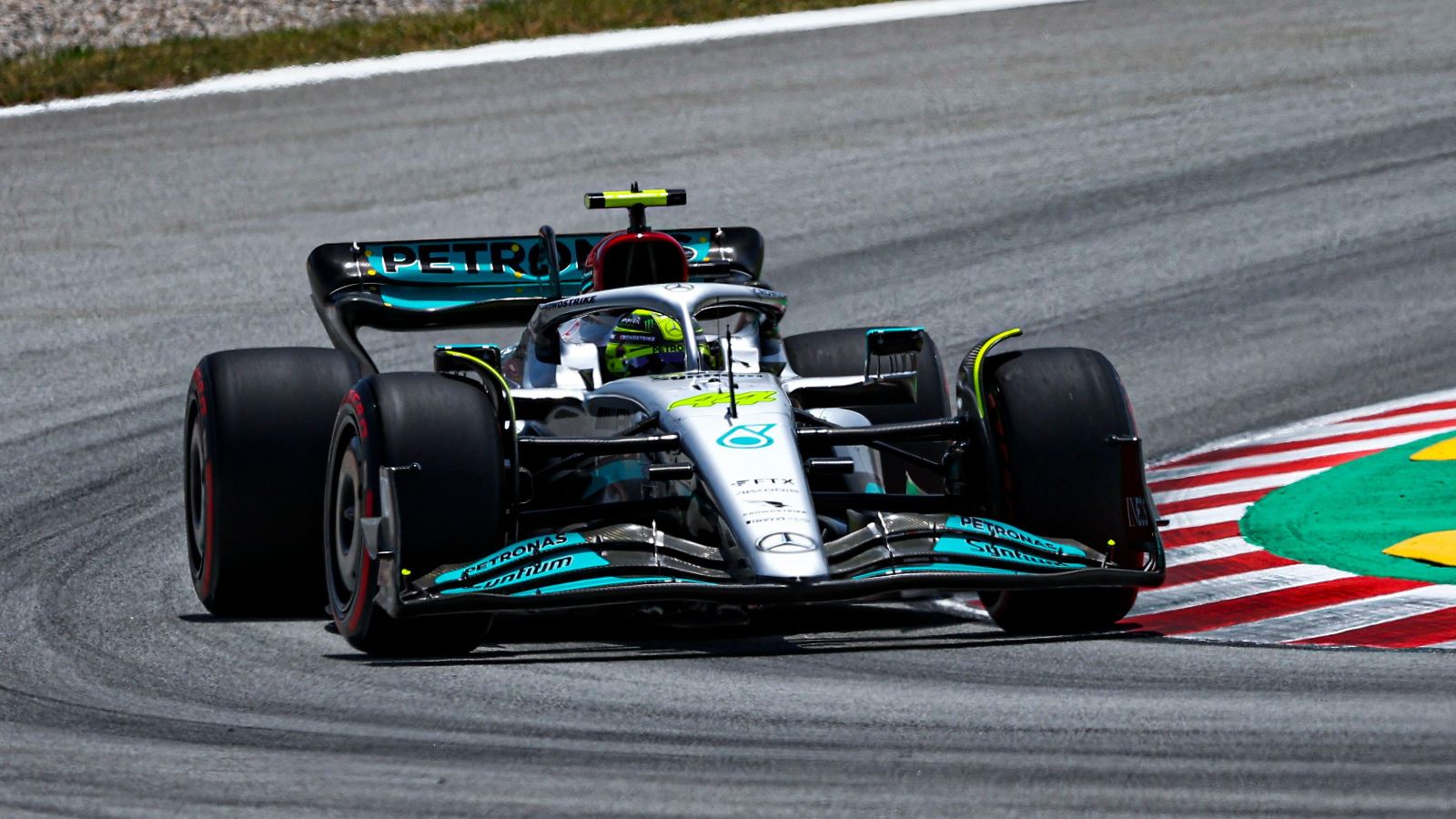 Toto Wolff says Lewis Hamilton believes the W13 finally drives like an F1 car after an improved Mercedes showing in Spanish GP qualifying.
Having brought four upgrades to the car for the Spanish Grand Prix weekend, Mercedes finally look to have solved their porpoising issues and as a result find themselves almost back among the top contenders.
Hamilton will start Sunday's race from P6, while his team-mate George Russell starts from the second row in fourth.
Speaking after the race on the upgraded car, Wolff said Hamilton had given him the best feedback of the W13 he could have hoped for.
"He says that the car finally drives like a Formula One car," the Mercedes team boss told Sky Sports F1. "And I think this is the best feedback you can get from a from a racing driver."
Wolff was hesitant to make predictions for Sunday's race, but did say he believed the W13 was more of a race car than a qualifying car.
"I think we have done a solid step into Barcelona," said Wolff. "You're trying to keep your expectations at a realistic point and I think where we slotted into today is somehow the best we could have expected.
"My belief is that we have a race car more than a qualifying car but we're going to see tomorrow how it went for the other ones.
YESS!! Back in the mix 👏👏 P4 and P6 on the grid for the #SpanishGP 👊 pic.twitter.com/RRirR9zX33

— Mercedes-AMG PETRONAS F1 Team (@MercedesAMGF1) May 21, 2022
"I think with Red Bull they always had the tendency of being much stronger in the race, less so the Ferraris, but obviously, this is glass ball reading."
While still not yet hitting Ferrari and Red Bull levels of pace over one lap, Wolff said the team's overcoming of the bouncing issues will now allow them to develop the car and he believes they can catch up.
"Whilst we know how to unlock more and more performance, we're not yet there," he said. "So it's step-by-step. The other teams have been able to continue to develop the car whilst we have been a little bit in a pause moment to find out about the bouncing.
"So as soon as we can pick up the regular development, as soon as we understand the tyres better now the bouncing is gone, I think we will be catching up."
The Austrian also took the time to praise Russell for his efforts over the season and stated he was very happy with his current driver line-up.
"You can see the next generation coming up and the way George has integrated in the team working with Lewis and learning from Lewis is great. I couldn't wish for a better driver pairing," said the Austrian.
"The pace is there and that's what we had hoped for."
Torquing Point: Mercedes set to bring Spain upgrades
Mercedes need to catch Ferrari and Red Bull, and they'll have a new package with them in Spain to help them.