Wolff: Hamilton rumours are 'total nonsense'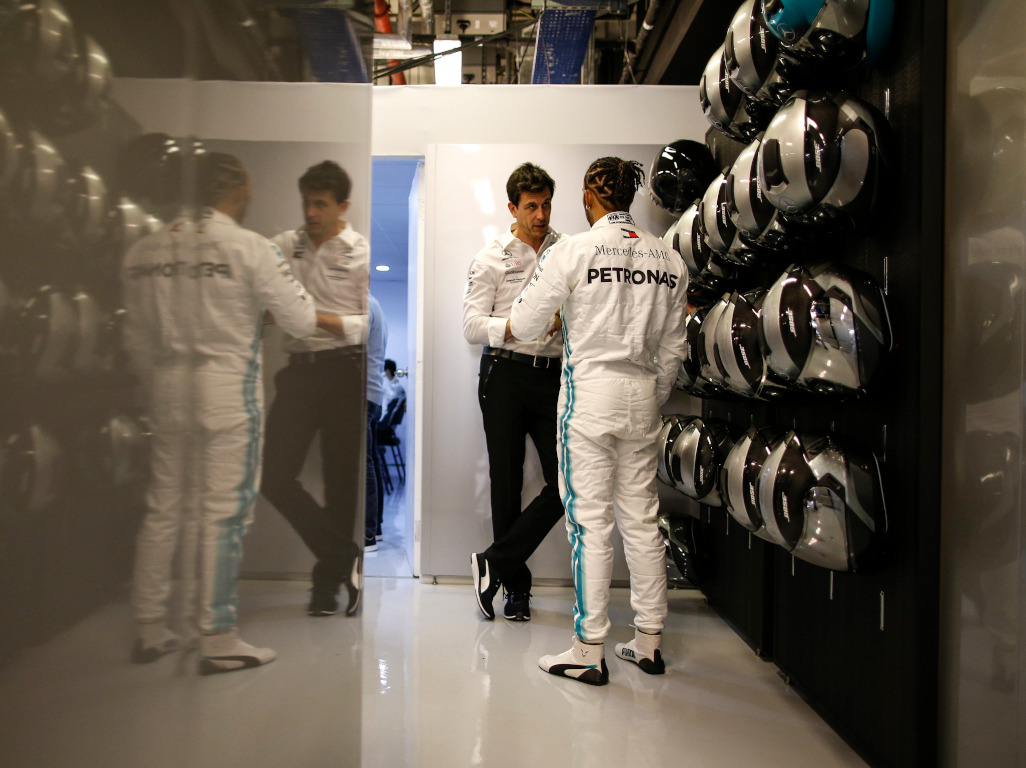 Toto Wolff says rumours of a fall out with Lewis Hamilton over the Australian Grand Prix are "total nonsense".
Formula 1 ventured down to Melbourne last month for the season-opening race, a race that never took place.
Speaking to the media the day before the race was cancelled, Hamilton told reporters that he was "surprised" that F1 was pressing on with plans to race.
The Mercedes driver accused F1 bosses of chasing the money.
He added: "Cash is king but honestly I don't know. I can't really add much.
"I don't feel like I should shy away from the fact of my opinion."
Hours later Wolff was in discussion with his rival bosses about whether or not to go ahead with the grand prix after McLaren withdrew when a team member tested positive.
Wolff, according to reports, initially voted yes but changed his vote hours later after speaking with Mercedes' Daimler bosses who felt it would be a PR nightmare.
Formula 1 packed up and headed home.
However, in recent days new rumours have surfaced claiming that Hamilton has fallen out with Wolff over his handling of the Australian GP.
The Brit didn't want to race and is said to have been angry with the Mercedes motorsport boss for wanting to.
Wolff has rubbished this rumour.
"Total nonsense!" he told the Osterreich newspaper.
"Lewis and I were in conversation every second in Australia, also on that night in which the cancellation occurred.
"We also speak to each other every other day.
"Our relationship is closer than ever."
One of the topics Wolff speaks about with Hamilton is their futures.
Both are out of contract with Mercedes at the end of this year with Hamilton saying several times that his future could be linked to the Austrian's.
Wolff has yet to commit to Mercedes, only saying that he is in charge in the "short term" but is having "good discussions" with his bosses about the future.
As for his talks with Hamilton, he said: "We also talk about our future every day.
"But there is nothing dramatic about it.
"Everything indicates that we will continue in a similar form as today."