How Toto Wolff's management style helped Mercedes recover performance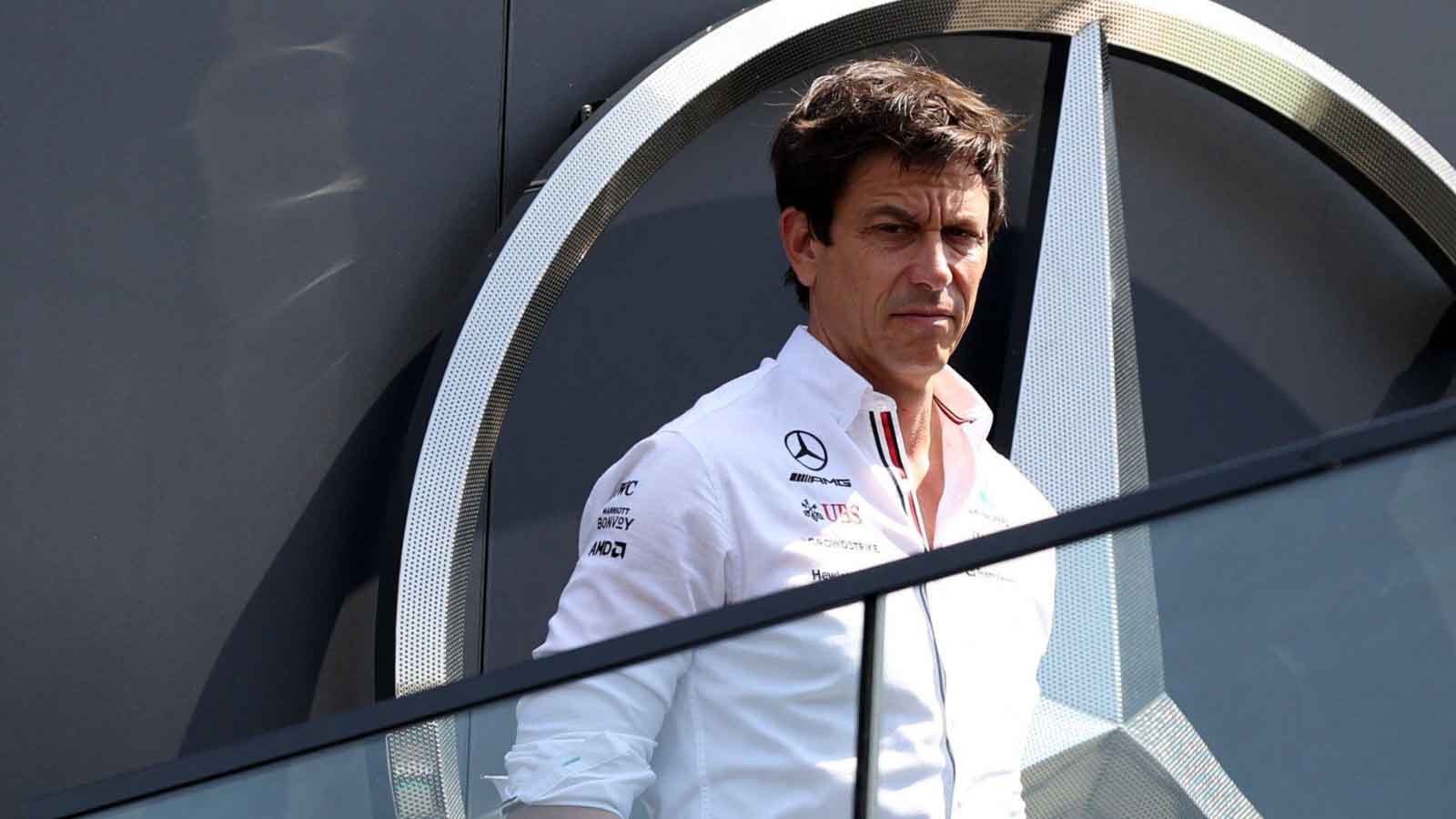 Toto Wolff has explained how ensuring a "safe" environment within the team allowed Mercedes to make strong progress in 2023.
Kicking off the new regulation cycle at the start of 2022, Mercedes fell away from the top of Formula 1 after eight consecutive Constructors' Championship victories.
Struggling with a W13 that simply wouldn't co-operate with the drivers and engineers, Mercedes were a distant third to Red Bull and Ferrari for most of the season. It was only in the final stages of the season that Mercedes started to become more competitive, with George Russell scoring the team's only win of the year at Interlagos in heading a one-two finish.
Having slipped off the pedestal upon which they had been since the start of 2014, team boss Toto Wolff admitted it had been a difficult spell of time for an outfit used to being the standard in the sport.
"To suddenly be a second behind was disillusioning," Wolff told Germany's Auto Motor und Sport.
"What was particularly difficult for us was that it wasn't a slip-up over two or three weekends that made us realise where we had to start. It took much longer.
"And in the process, many more question marks arose. When this incredibly competent group of engineers just doesn't know exactly what's happening and has to work everything out very painstakingly, it's difficult for everyone to handle."
PlanetF1.com recommends
Helmut Marko weighs in on the good and the bad of PIF's 'supposed' $20b bid
Toto Wolff's vow: Lewis Hamilton v George Russell 'conflict' won't happen on my watch
Audi are officially part owners of the Sauber Group having acquired a minority stake
Toto Wolff explains how management style had to be considered
With Wolff having taken over as Mercedes team boss in 2013, just before the hybrid era began and Mercedes went straight to the front, 2022 was the first year in which the Austrian had to lead a team that had little chance of race victories, and no chance of a title.
As a result, Wolff said he had to keep his management style in mind throughout the season in order to ensure calm throughout the ranks.
"It was learning by doing," he explained.
"The behavioural pattern is, of course, initially strongly influenced by eight victorious years. We also had difficult moments again and again during these eight years.
"We talked about the fact that there will be a day when we lose. We were aware that then it's about sticking together, being aware of our values, and finding a way to work our way out. In the end, that was the key, that we returned to a more respectable level in terms of performance."
Crucially, Wolff said that Mercedes' progress throughout the year was due to the staff working to the best of their ability – having cultivated an environment in which those responsible for the car's performance can feel secure in their roles.
"As it happens, and this is my learning by doing, you naturally question things," he said.
"You doubt. The strength of the organisation has been to allow these doubts without anyone ever feeling that they are not working in a safe environment here.
"When fear goes hand in hand with hire and fire and actionist behaviour from top management, you don't get the best out of people. Then it becomes harder to uncover mistakes because everyone in the company keeps their heads low to avoid being noticed."