Toto Wolff dismisses Max Verstappen 'Wikipedia' record as Lewis Hamilton takes action – F1 news round-up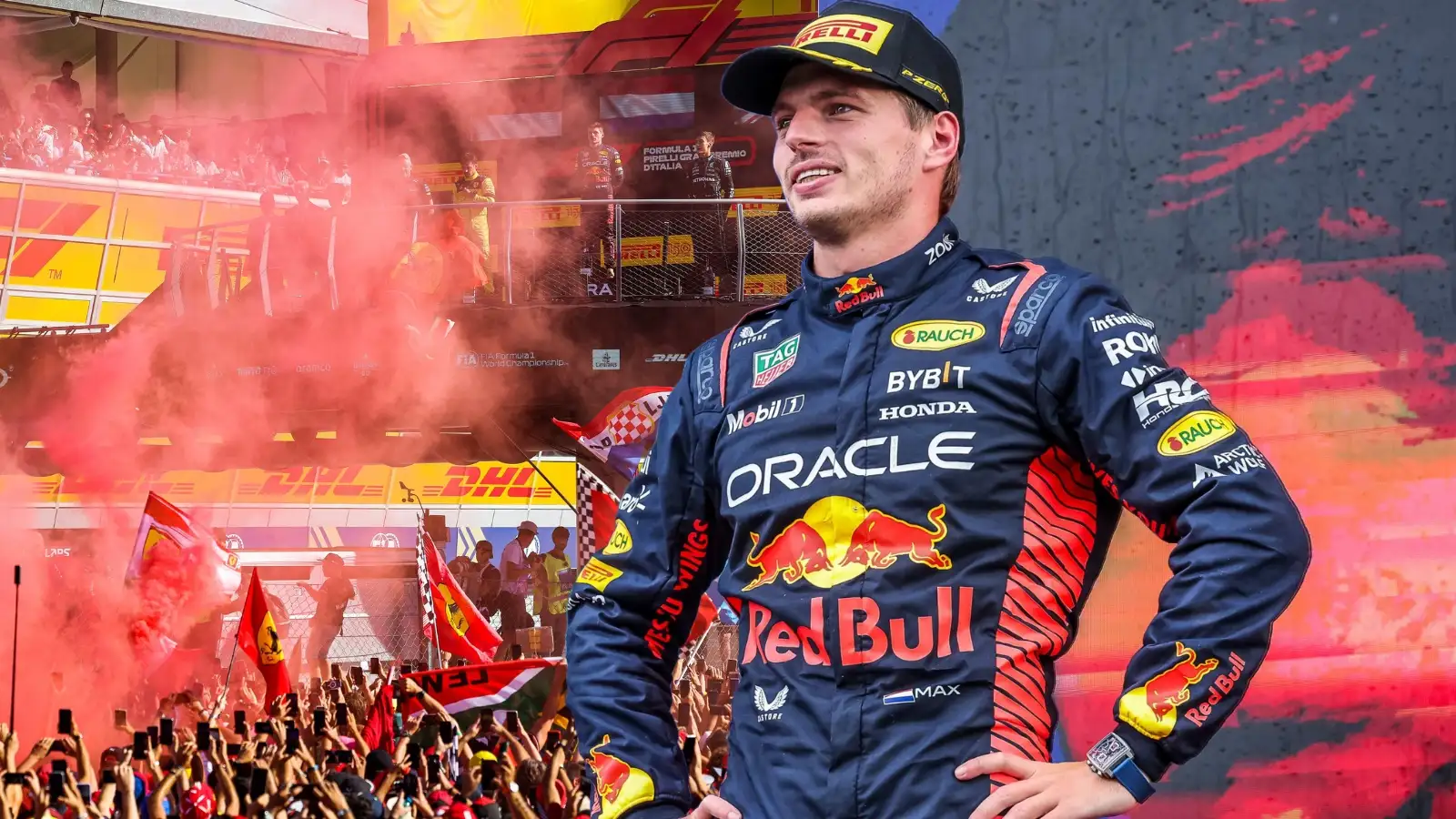 The Italian Grand Prix is in the books and it was a Sunday at Monza which produced plenty of key talking points.
Max Verstappen set a new record with his 10th win in a row, though Mercedes boss Toto Wolff brushed that off as a record which just looks good on "Wikipedia", while Lewis Hamilton, who triggered a collision with Oscar Piastri, made sure to find him and be the "gentleman" by offering an apology.
Let us then bring you up to speed with the main headlines…
Additional reporting by Thomas Maher
Toto Wolff on Max Verstappen "Wikipedia" record
While Ferrari's Carlos Sainz gave it his absolute best to fend off the Verstappen assault, by Lap 15 at Monza the Dutchman was into the lead, one he never relinquished as he took the chequered flag for the 10th race in a row.
Having equalled Sebastian Vettel's record at Zandvoort, now Verstappen has set a new outright standard, not that Wolff believes it matters too much.
"I don't know if he cares about the records," Wolff told Sky F1. "It is not something that would be important for me, those numbers, it is for Wikipedia and nobody reads that anyway."
Read more: Toto Wolff dismisses Max Verstappen win record with 'Wikipedia' jibe
PlanetF1.com recommends
F1 Driver of the Day: Who has won the award in F1 2023?
F1 fastest lap: Which drivers have won the most fastest lap points in F1 2023?
Lewis Hamilton offers Oscar Piastri apology
When Piastri and Hamilton went to battle at Monza, the end result was sadly contact, Piastri requiring a new front wing after the incident, which the stewards judged to have been caused by Hamilton as they dished out a five-second time penalty.
No complaints from Hamilton though, who instead put his energy into finding Piastri to apologise to his face.
"I knew shortly afterwards it must have been my fault, so I wanted to make sure he knew that it wasn't intentional," Hamilton told media including PlanetF1.com after the race.
"That's what gentlemen do, right?"
Read more: Lewis Hamilton takes immediate action after Oscar Piastri collison at Monza
Oscar Piastri may owe McLaren an apology though
The Hamilton skirmish was not the only example from Piastri's race, as prior to that, he had banged wheels with McLaren team-mate Lando Norris into the opening chicane.
McLaren boss Andrea Stella then has promised a review into the incident, making it clear that team-mates colliding is not an acceptable occurrence within the Woking-based team.
"There should never ever be contact between two McLaren cars," Stella made clear when speaking to media including PlanetF1.com.
"There was contact, which doesn't fit the way we go racing at McLaren."
Read more: McLaren issue very stern response as Norris and Piastri clash at Italian Grand Prix
Nico Rosberg questions Charles Leclerc comments
Another Monza battle between team-mates took place over at Ferrari, this time one free of collisions, though it came very close to being a different story on several occassions.
Carlos Sainz ultimately won out over Leclerc to take the final podium spot, with Leclerc afterwards declaring to media including PlanetF1.com that "this is exactly what racing should be".
But, having gone on to speak of his enjoyment of the perfectly on-the-limit battle, 2016 World Champion Nico Rosberg was a bit perplexed with the praise which Leclerc was showering his team-mate with.
"There's something a bit strange," he said on Sky F1. "I mean, 'I had such a lovely fight and what a great day and I'm gonna have a beer with Carlos, we're gonna have a laugh.' I'm not sure about that."
Read more: Nico Rosberg questions Charles Leclerc's comments on epic Monza battle with Carlos Sainz
Max Verstappen responds to "jealous" Lewis Hamilton
Hamilton caused quite the stir over the Monza weekend when he made a comparison between the team-mates he has faced in Formula 1 compared to Verstappen's, believing he has faced a standard of team-mate through his career which Verstappen has not.
Verstappen then was given the chance to respond, and he did so by suggesting that jealousy was creeping in for the seven-time World Champion Hamilton.
"Maybe he's a little jealous of my current success," Verstappen said in an interview with Dutch media at Monza, as quoted by RacingNews365.
"This kind of statement… he possibly thinks he's winning something with that, but it makes no difference to me."
Read more: Max Verstappen hits back at 'jealous' Lewis Hamilton after team-mate claims
Read next: 'Deliberate ploy' by Red Bull to slow down Sergio Perez theory examined