Toto Wolff reveals Mercedes alternate concept has already 'been done in the wind tunnel'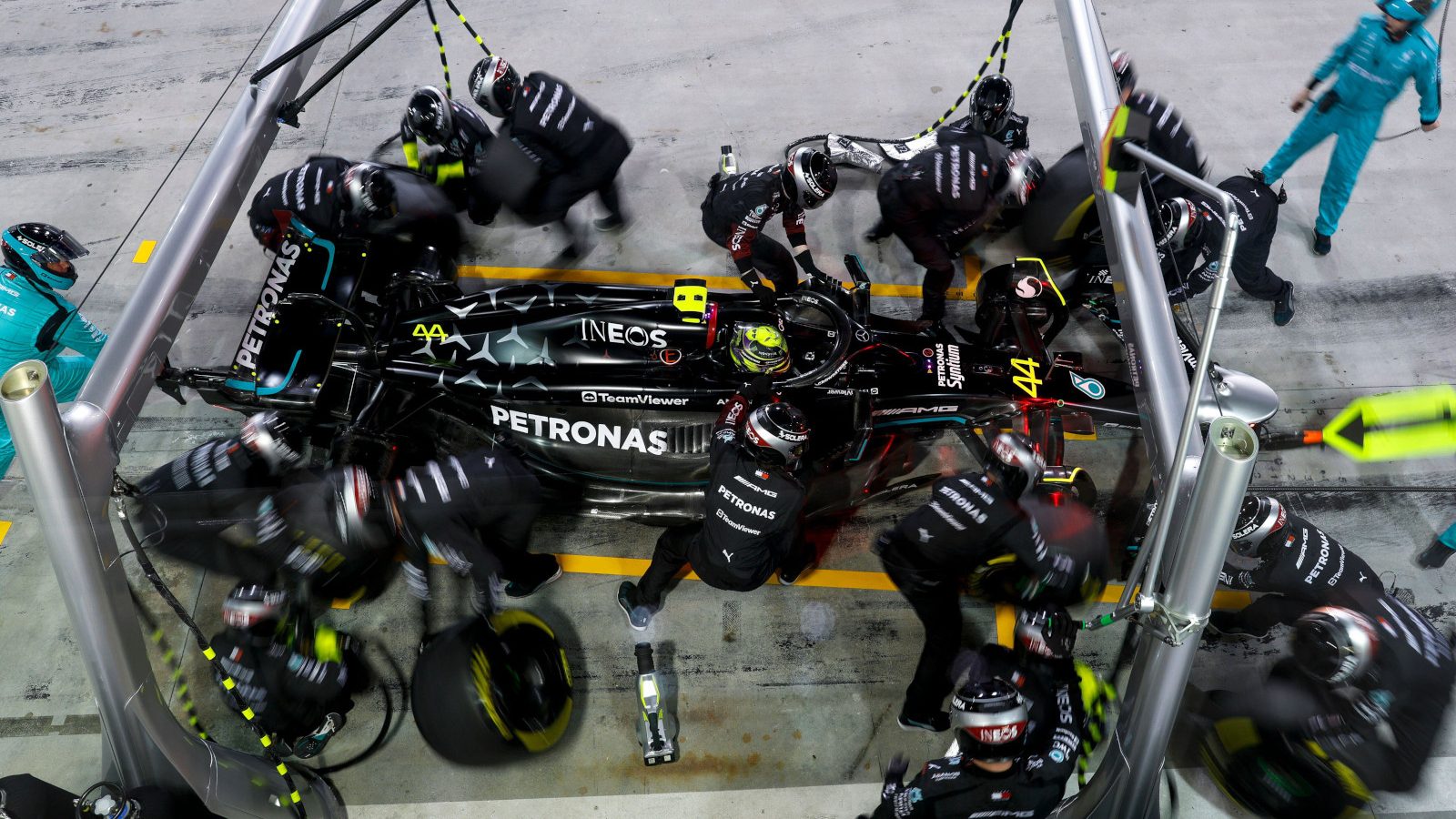 Lacking downforce with the W14, Mercedes team boss Toto Wolff reckons his team's deficit to Red Bull has "almost doubled, if not tripled" since last season.
Mercedes knew coming out of pre-season testing that all was not well, the team holding late-night talks on the second night after the car suddenly lost front-end downforce.
Although the team seemed to recover on the final day, Lewis Hamilton and George Russell were well off the pace at the season-opening Bahrain Grand Prix.
As his drivers qualified six-tenths behind the leading Red Bull, Toto Wolff admitted he does "not think this package is going to be competitive eventually", adding that Mercedes had given it their "best go and now we just need to all regroup and sit down with the engineers."
"There are no holy cows," he continued to the media including PlanetF1.com, "and [we need to] decide the development direction that we want to pursue, in order to be competitive, to win races."
Alas it didn't get any better for Mercedes in the grand prix, Hamilton crossing the line in fifth place some 50 seconds down on Max Verstappen with George Russell P7 and a further five seconds back.
Wolff believes the deficit to Red Bull has doubled from what it was at the end of last season, if not "tripled".
Asked 'what's next' for Mercedes, he replied: "That's a good question and we will tackle it straight at the beginning of the week.
"When you look at where we were at the end of the season, where it seemed like we caught up a lot and it was just matter of which circuits suited us and which not.
"I think we've almost doubled if not tripled [the deficit] to get to Red Bull. This is what we need to look at.
"Everything in between, the Ferraris, the Astons, that's just a sideshow."
He added: "Everything is bad. The single-lap pace is still good but in the race we saw the consequences and to put it bluntly we are lacking downforce and sliding the tyres and going backwards."
But there is a potential light at the end of the tunnel, in the wind tunnel that is.
PlanetF1.com recommends
Bahrain Grand Prix team ratings: Another Ferrari disaster-class while Williams impress
Seven reasons why Max Verstappen's Red Bull F1 team are just so bloody good
The complete driver and teams' standings after the Bahrain Grand Prix
According Wolff, an alternate concept is already being trialled in Mercedes' wind tunnel, and is not just about the sidepods.
Although the zero-pods continue to be blamed for at least some of Mercedes' downforce woes, Wolff says there's more to it than what spectators can see.
"It's been done in the wind tunnel, but it's not just about the sidepods or how the car looks from the outside," he said as per ORF. "We have to dig into the data and decide which direction to go in."
The Austrian is drawing encouragement from having watched Mercedes customer Aston Martin scrap their first car last season, put out a B-spec one later in the year, and on Sunday they finished on the podium.
"We've lost a year in development in order to have a steeper development curve and you just need to take these decisions," he said.
"Aston Martin took that decision, and they came back strong. So if we start from our base, maybe we can come back strong and chase the Red Bulls. That's the ambition."