Wolff jokes Merc will become asphalt layers after strong finish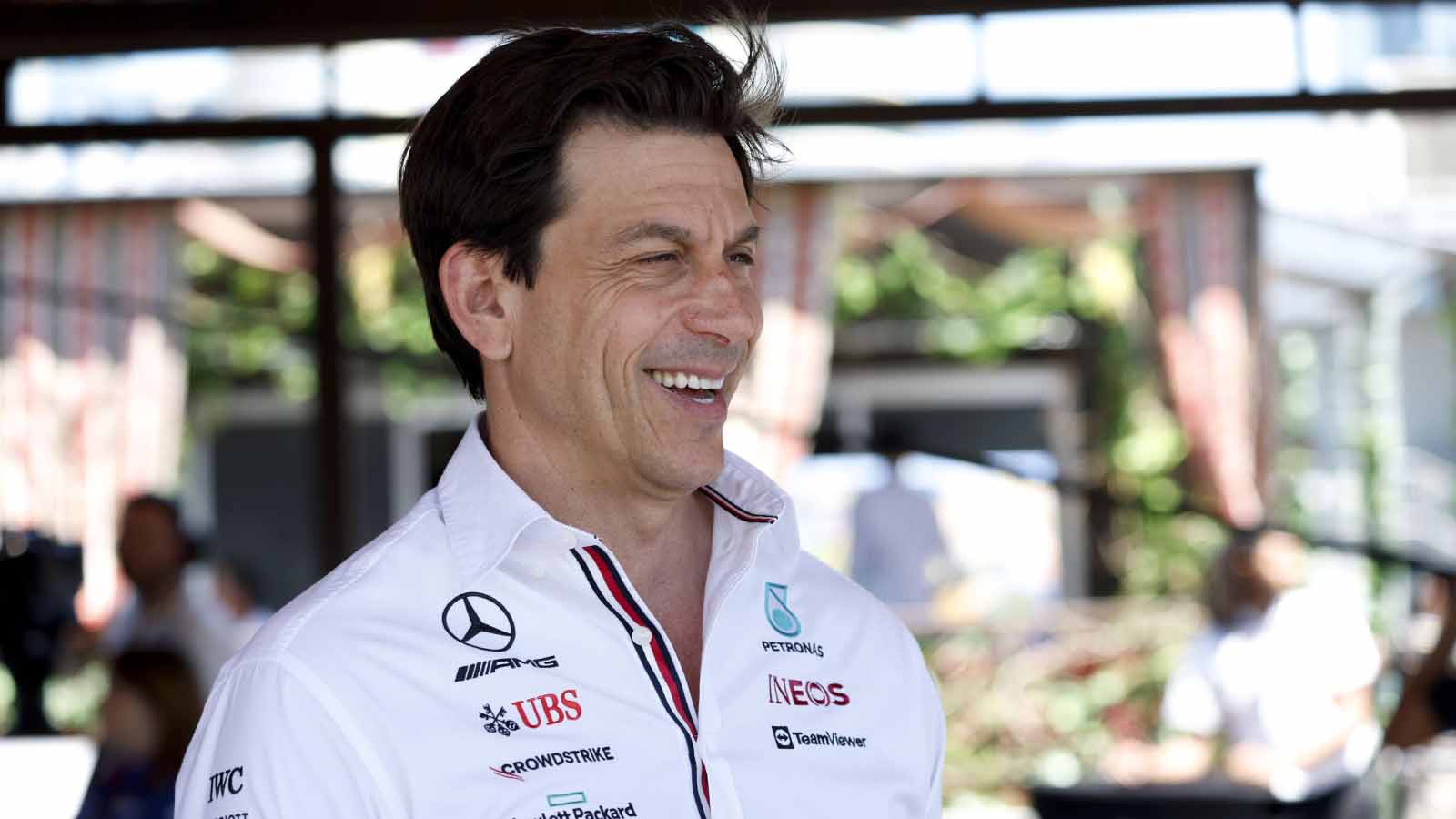 Toto Wolff quipped Mercedes will move into the asphalt-laying business after a smoother ride in Canada led to a strong finish for the team.
Lewis Hamilton took his first podium since the season opener in Bahrain and was followed closely behind by George Russell as Mercedes showed a solid turn of pace during the race in Montreal.
Hamilton had complained of the car's poor ride quality during free practice but said he "felt young again" after earning third place on Sunday.
Certain areas of the Circuit Gilles Villeneuve had been resurfaced in recent years and the Mercedes team boss said that helped the W13 perform in the race – even adding that Hamilton and Russell were faster than the top two.
"You can see the hairpin is where they put new asphalt in there and we suffered less from the stiffness of the car, which is the main problem," Wolff told Sky F1 after the race.
🥉 in Montreal 😀 pic.twitter.com/8dbXXnp3f8

— Mercedes-AMG PETRONAS F1 Team (@MercedesAMGF1) June 19, 2022
"But I would think before the Safety Car came out at the end, we were actually quicker than [Carlos] Sainz and [Max] Verstappen up ahead. But you're picking out a few laps and you're saying 'yeah, we're back', so I don't think that's the case yet. We'll just need to keep working."
With Formula 1's run of street circuits coming to an end for now and a return to more 'traditional' tracks from Silverstone onwards, Wolff feels Mercedes will have a better opportunity to compete as a result.
He acknowledged the team had raised the ride height on Hamilton and Russell's cars for Sunday's race and that paid dividends – admitting running closer to the track surface was not the correct way to go.
"First of all we are diversifying our business, we're going to go into asphalt-laying business!" Wolff exclaimed with a smile. "We are gonna buy some machines, go to all the tracks, offer them a new layer of asphalt. It would be well-invested money.
"The way forward, I think we just need to develop the car in a different window that we had. We were having it really low on the ground and clearly that doesn't function.
"So I think we have development direction. We didn't get it right in many areas but we own the problem and we need to fix it."
Verstappen took victory in Montreal on Sunday, closely followed home by the Ferrari of Sainz before both Mercedes drivers followed in behind.