Toto Wolff: Mercedes 'better be careful' to avoid Ferrari and Red Bull slump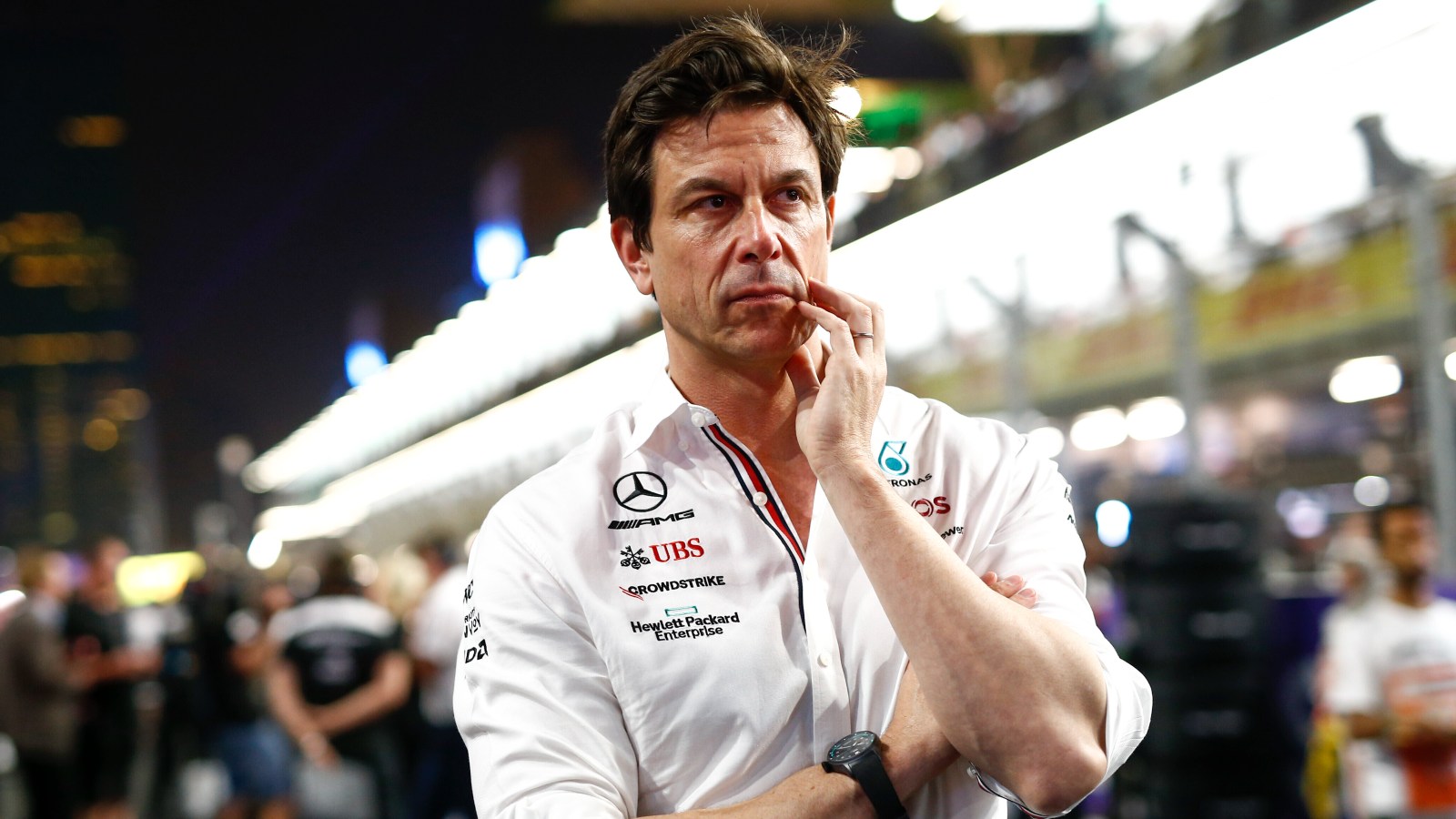 Toto Wolff "can't let" Mercedes fall into a slump such as Ferrari and Red Bull suffered after their years of domination were brought to an end.
After seven seasons of dominating grand prix Sundays, Mercedes going on an unprecedented run of seven consecutive Drivers' and Constructors' Championship titles, the Brackley squad lost the World title to Max Verstappen in 2021 and this year Red Bull also claimed the teams' trophy.
It was a wretched season under F1's all-new technical regulations, Lewis Hamilton recording his first season ever without a single win while George Russell managed just one.
Instead of fighting at the front of the field, the team-mates were bouncing around the circuits, Russell fourth in the Drivers' standings with Hamilton P6, his lowest ever finish. Mercedes finished third, their worst position under Wolff's leadership.
But there's nothing the Austrian or anyone else can do to change 2022, the focus is now on ensuring it is not the beginning of a prolonged slump.
"Of course, we are talking about it," Wolff told the media including PlanetF1.com. "We are analysing what were the reasons in the past that teams that dominated over an era suddenly lost performance.
"You can trace it back pretty well – changes to the regulation, people leaving, a tyre that changed fundamentally.
"[But] we have the same organisation, the same capability, the same financial funding.
"I believe we have things in common and we can trace it back and I think we want to avoid the mistakes."
He added: "We got it wrong. But all the other, all the other pillars are still in place, we now have to tune the systems and understand."
Ferrari lost personnel, Red Bull were hit with new PU rules
Formula 1 has seen three dominant eras since 2000, first for Ferrari as they won five doubles on the trot with Michael Schumacher, then Red Bull as they clinched four with Sebastian Vettel from 2010 to 2013, and the most recent being Mercedes' seven, six titles going to Hamilton and one to Nico Rosberg.
Wolff says he can pinpoint the factors that cost both Ferrari and Red Bull as their reigns ended, the Scuderia losing Michael Schumacher along with Ross Brawn and then Jean Todt, with Red Bull undone by the introduction of a new engine formula as F1 moved onto 1.6-litre V6 hybrid engines.
"You can see that with Ferrari to point to an example," Wolff added, "they lost the whole top leadership and the key driver. I think that is something where you can trace it back.
"With Red Bull it was a fundamental situation that the power unit regulations changed upside down, and no works deal basically. So it was fundamental parameters changed."
The 50-year-old sees history as a warning to Mercedes that it's not always easy to recover.
"We are looking at that and thinking, you know we better be careful," he said. "We better be careful, because the season has gone by in a heartbeat.
"We can't let that happen, to look back after the next season and the one after saying that's bitter."
Read more: F1 drivers take a look back at their 2022 season predictions