Despite "flying in the fog", as Toto Wolff puts it, Mercedes will stick with their zero-pod design for now as they are "confident in the current concept".
At the start of an era in which Formula 1 expected almost standardised cars, this year's ground-effect aerodynamic cars are anything but – and that is noticeable in the various sidepod designs.
While Ferrari went with a baby bath design, one that has played a part in them leading both championships, Mercedes went the exact opposite way as they unveiled a zero-pod W13.
They have managed only two podiums compared to Ferrari's seven.
The W13 is proving to be a handful as it suffers with severe bouncing, the minimalistic sidepods not helping in keeping the floor stable.
"A tour of the cars tells you we have much more floor than others," Wolff explained, quoted by Motorsport.com. "That also gives a lot more opportunity for an unstable car.
"That's where our concept diverges, but we have to see how we can make this car predictable for the drivers."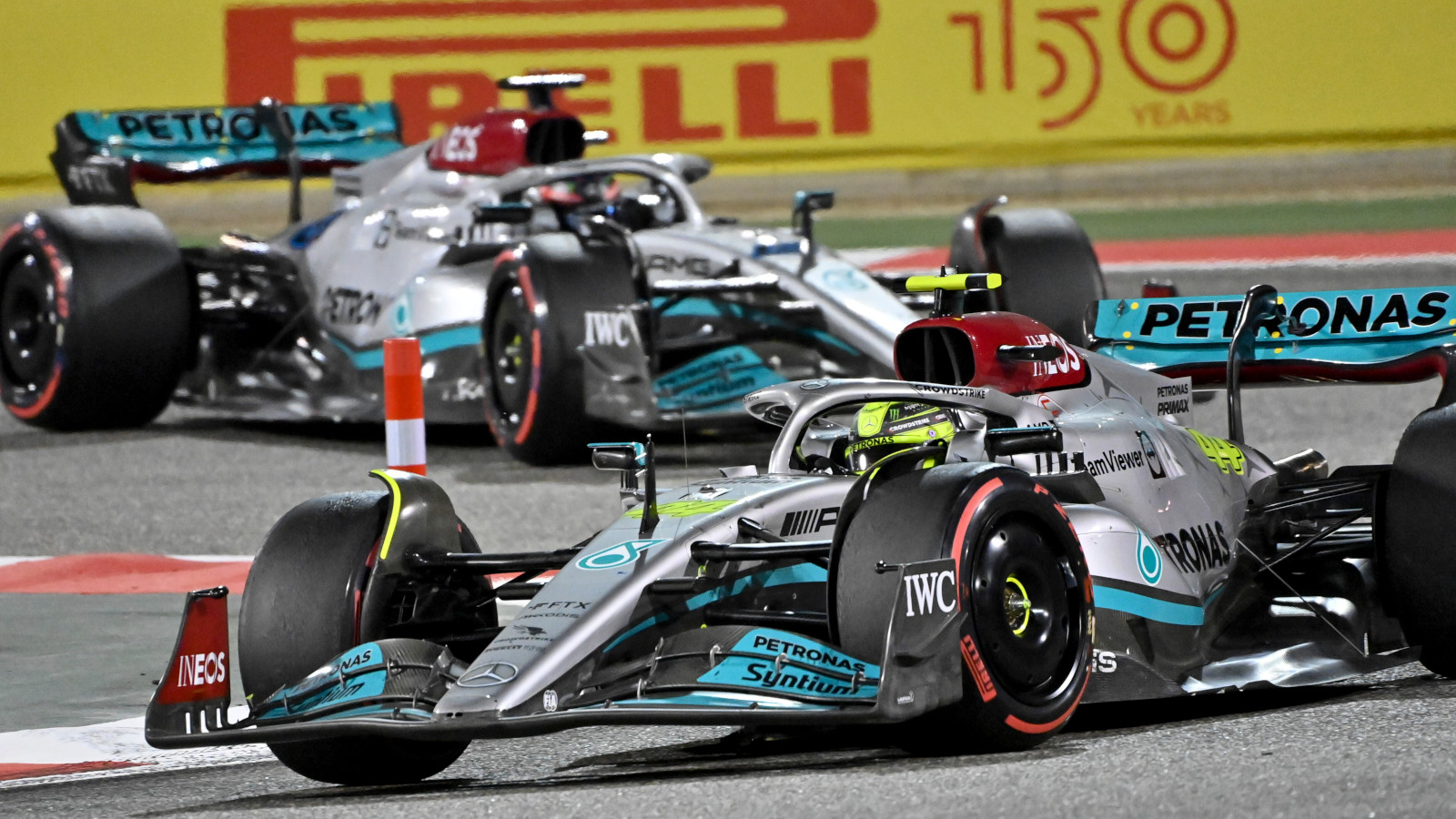 For now, Mercedes will stick with the zero-pod design, although Wolff has conceded they may re-evaluate the situation after the Spanish Grand Prix as they can then compare that data to what they saw in the pre-season tests.
But he has made it very clear he believes in the zero-pod.
"We have committed ourselves to the current concept and we have to," he added. "If you don't believe in it and you also give the other concept a 50 per cent chance, you should switch immediately."
But he added: "We are confident in the current concept."
The Austrian insists it is just a case of unlocking the car's potential, although that is not proving to be as simple as it sounds.
"We've been, straight from the beginning, flying in the fog a little bit," he said, quoted by Motorsportweek.com.
"It's clear there's potential in the car and she's fast, but we just don't understand how to unlock the potential.
"It's a car that is super-difficult to drive and on the edge, dipping in and out of the performance window, more out than in.
"And discussing the data with a scalpel is just a painful process because it takes very long."