McLaren, Aston or Williams face possible Mercedes axe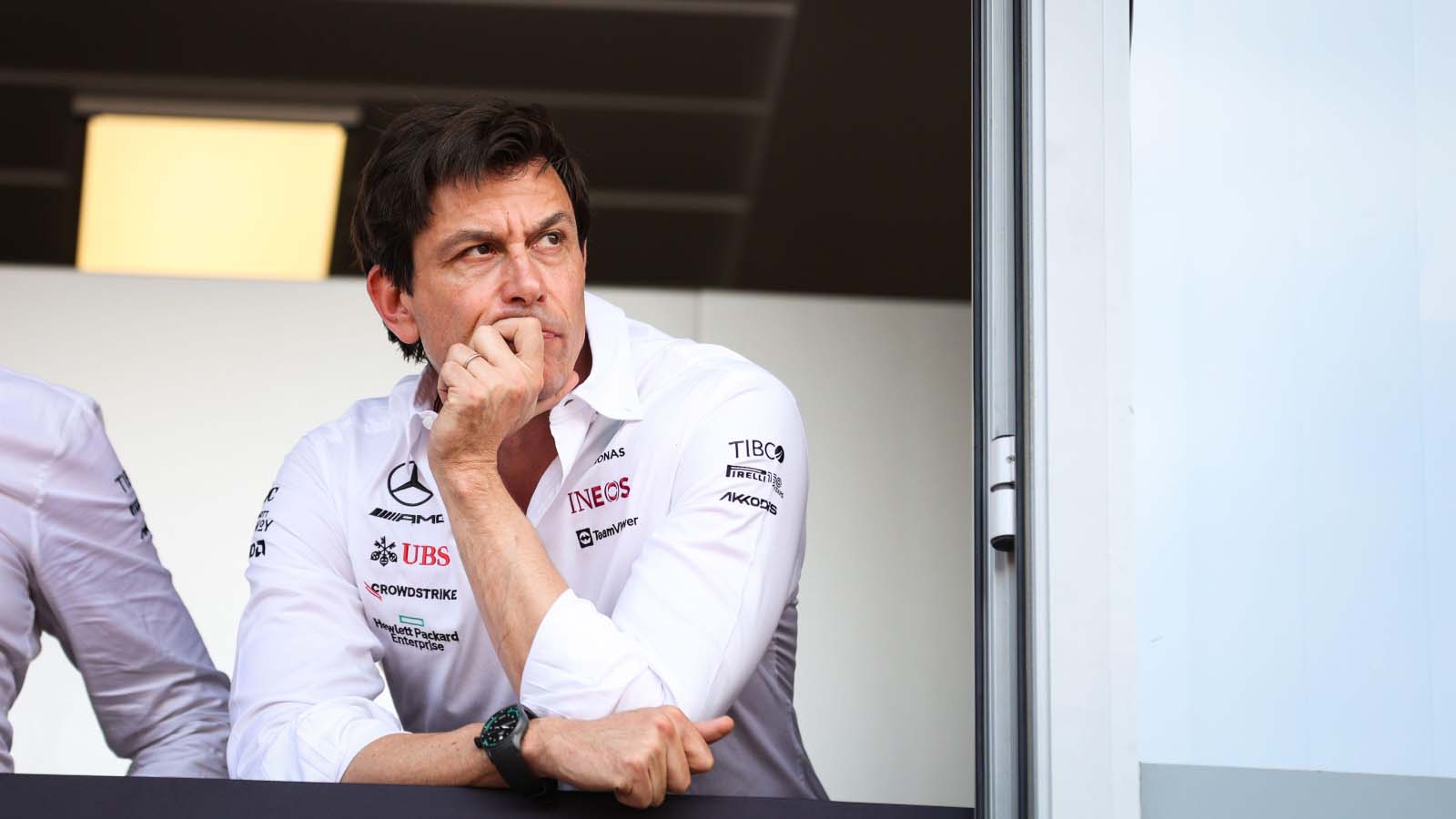 Toto Wolff has said Mercedes could drop one of their customer engine teams in the future due to the low profit margins in providing their power units.
Mercedes currently supply Aston Martin, Williams and McLaren with power units, which makes their engines the most used among the grid ahead of Ferrari, whose power units are deployed by three teams.
Wolff revealed Mercedes are not making "substantial amounts" of money from providing three teams with engines due to the cap the FIA have in place for the amount they can charge engine customers.
The budget cap in Formula 1 has begun to take hold of the teams, and cost-cutting measures are starting to come into play as the effects are starting to be felt.
As a result, Mercedes CEO and team principal Wolff would prefer to keep their production costs down, and that could mean letting one of the customer teams go.
"Unfortunately, the business of leasing engines is not compelling and interesting because the FIA have put in a certain limit you can charge to your customers in order to protect the smaller teams," Wolff told the Financial Times.
"I'd rather have six [customer cars], push the development further down the line and then make two engines fewer, because you need to produce two fewer plus two spares for every team.
"In an ideal world, I would maybe see us plus two [customers], so actually downsize a bit."
But Wolff did not allude to which team would be most likely to be dropped.
Volkswagen confirmed Audi and Porsche have already started work on projects to enter Formula 1 from 2026, and several teams have already held discussions with the brands over a potential future partnership – which Red Bull team boss Christian Horner described as "logical".
Williams and Aston Martin also confirmed they have spoken to Audi, while McLaren have denied on multiple occasions they are likely to be taken over by the German marque, insisting the team is not for sale.
As for Mercedes, their continuing problems with the W13's bouncing has hampered their recent progress after a promising weekend in Spain saw them take a step back in Monaco.
Wolff admitted their immediate concern is staying where they are in the Constructors' Championship before trying to get back to the front.
"We just need to come back and consolidate third place and then just slowly crawl back," he said.
Mercedes take small steps backwards again
Mercedes struggled on the streets of Monaco, but they should still look to the positives.