Mercedes hold 'open and honest discussions' following Bahrain embarrassment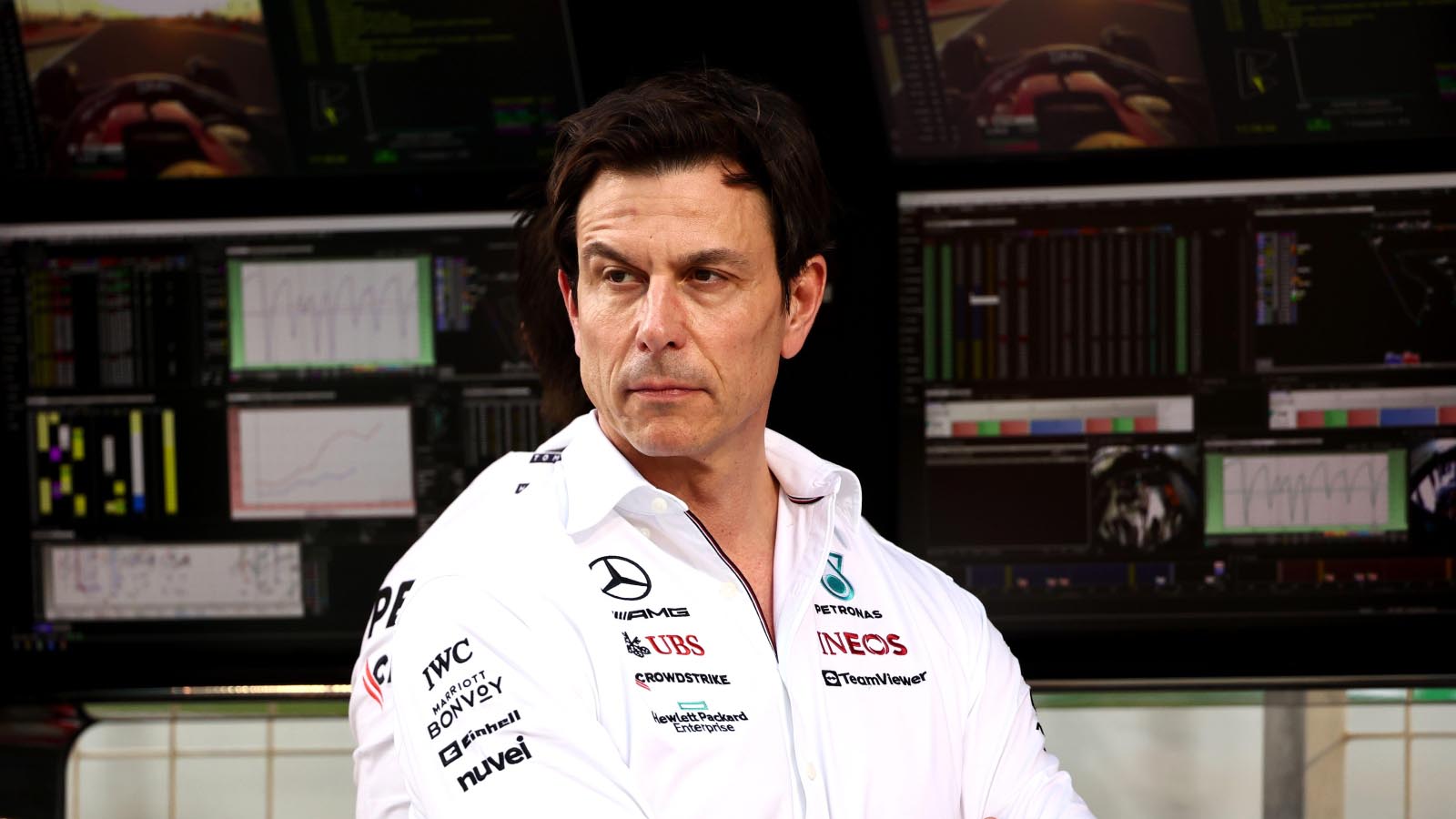 Mercedes team principal Toto Wolff has said the team have held "open and honest discussions" with each other about where they currently find themselves, and confirmed they will be bringing small updates with them to Saudi Arabia at the weekend.
Mercedes admitted their disappointment after managing fifth and seventh-place finishes at the season-opening Bahrain Grand Prix, but the more concerning element from their perspective was the pace deficit the former World Champions had to the dominant Red Bulls at the head of the field.
Much has been debated about the performance of the team after they held high hopes of getting back to front-running form in pre-season, with Lewis Hamilton subsequently claiming he hadn't been listened to by the team in terms of the development direction of the W14, after it struggled in comparison to its rivals.
Mercedes appear to be in a tight fight among themselves, Ferrari and Aston Martin to be 'best of the rest' behind Red Bull in the early stages of the year, but Jeddah presents plenty of different challenges compared to Bahrain, and the Mercedes team boss confirmed small changes will be coming to the car, as well as talks having taken place behind the scenes to investigate where they need to improve.
"Our performance in Bahrain wasn't where we want it to be," Wolff admitted ahead of the weekend, "but this is the position we find ourselves in and it is already full steam ahead on the car, understanding it and working to get it in a better place. That's an exciting challenge for all of us.
"Since Bahrain, we have had open and honest discussions from which we started to plan our fight back. In the short term, leaving no stone unturned in the search for performance.
"In the longer term, focusing our development to determine how we get to the front. I've already felt the energy and determination in the factory and know that will continue moving forward.
PlanetF1.com recommends
20 years of 'Virtual Statman': How Sean Kelly turned a hobby into powering Sky F1 and many more
10 big F1 records that could be broken in 2023
Lewis Hamilton accused of giving 'mixed messages' to struggling Mercedes
"Anything can happen in motor racing, so we'll be working in Jeddah to maximise every part of our performance, chasing every point, every position, and every millisecond.
"That's one of the huge strengths of our driver line-up with Lewis and George. We are racers and giving everything we've got, every time we go on track.
"This weekend in Saudi Arabia we will learn more about W14, its characteristics and its limitations. It provides a very different test to Bahrain, and it will be interesting to see how the car reacts.
"We are bringing some small developments to the car: they won't be game changers, but they can start moving us in the right direction. And we'll be pushing as hard as we can to create opportunities, and hopefully will give us a better account of ourselves than in Bahrain."