Toto Wolff warns rivals no team will match Mercedes' eight-year dominance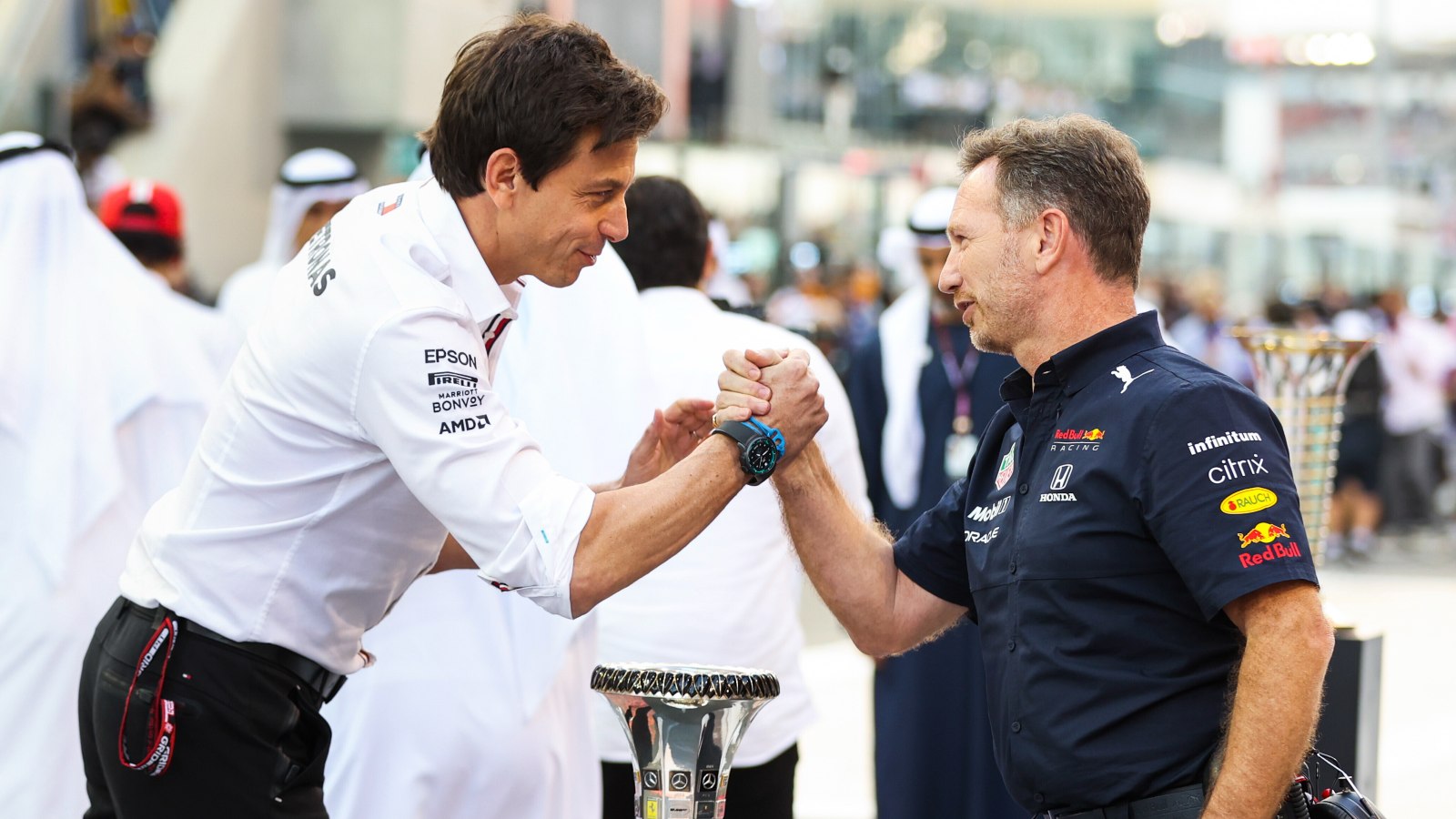 Toto Wolff has predicted that the cost cap has made it impossible for any team to be as dominant as his Mercedes team were in the 2010s.
Under Wolff's leadership, Mercedes won a record eight Constructors' Championships in a row with 2022 marking the first year they had gone without since 2013.
Mercedes' ability to be so dominant came as a result of them nailing the switch over to turbocharged engines in 2014 but even with a huge change in regulations once again for 2022, the Silver Arrows boss has predicted no team will be able to match their example.
Red Bull may look like the leading candidates having won the last two Drivers' titles and the 2022 Constructors' but Wolff said the introduction of a cost cap in 2021 will prevent any team from gaining a stranglehold over their competition.
"The landscape has changed," he told media including PlanetF1.com. "I don't think that anybody will run away with eight championships in a row going forward. This is the way the regulations have been designed.
"We know who our competitors are today and there will be others tomorrow and after tomorrow because of the cost cap limits that have been set. This is what the sport should be, not one team, not three, but maybe five [fighting for the title]."
PlanetF1 recommends
Lewis Hamilton v Max Verstappen: Key stats compared after first eight seasons in F1
US F1 drivers: How successful were the United States' last 10 Formula 1 drivers?
F1 records: Top 10 longest team podium streaks in Formula 1 history
While Mercedes were well off the pace in 2022, their form towards the end of the campaign, including a win in Sao Paulo, suggests that they will again be among the Championship contenders for the upcoming season.
Wolff, though, says he is "never confident" about these kinds of matters and said even during their winning years, he never believed the job they were doing was "good enough."
"I'm a glass half empty guy," the 51-year-old Austrian said. "I never believed that the job that we were doing is good enough.
"How can I know whether we can bounce back to a position where we compete for Championships? Because you need to acknowledge that the competition is strong.
"But we will do everything in our power to set our objectives high and try to reach them."
Mercedes' 2023 season will get underway when they launch the W14 on February 15 at Silverstone.