Toto Wolff is said to be the stumbling block in Red Bull's chances of securing a Mercedes engine for 2022, that's according to Dutch commentators.
Red Bull are hunting for a new engine partner for the 2022 season after Honda announced last week that next year's championship would be its last in Formula 1.
The Japanese manufacturer cited its goal to achieve carbon neutrality by 2050 as one of its reasons for quitting the sport.
The company, though, will remain in MotoGP and IndyCars.
"Honda had a contract until 2021," Dutch commentator Olav Mol told 'F1 aan Tafel'.
"Unlike the Formula 1 teams, engine suppliers do not have to sign the Concorde Agreement. They do not have to be tied to what the manufacturers have agreed with each other.
"There was the hope that Yuki Tsunoda would be put in the AlphaTauri, making it more difficult for Honda to get out.
"Honda has renewed the contract with IndyCar and I think they are focusing on building the IndyCar's 'Mercedes' engine."
Red Bull has several avenues to explore in its search for a new engine supplier.
They could go with one of the existing manufacturers in Renault, Ferrari or Mercedes.
While it is thought that Renault would be the more likely of those options given Red Bull's rivalry with Ferrari and Mercedes, Dutch pundit Peter van Egmond has added his voice to the list of those saying don't rule out a move to Mercedes.
In fact he reckons if Mercedes motorsport boss Wolff opts not to re-sign with the Brackley squad, it could be as good as done.
"At Red Bull they certainly do not rule out the possibility of a Mercedes engine coming in," he said.
"They assume that Toto Wolff will leave there and he is the one who is holding back the deal."
Get your hands on the official Red Bull 2020 collection via the Formula 1 store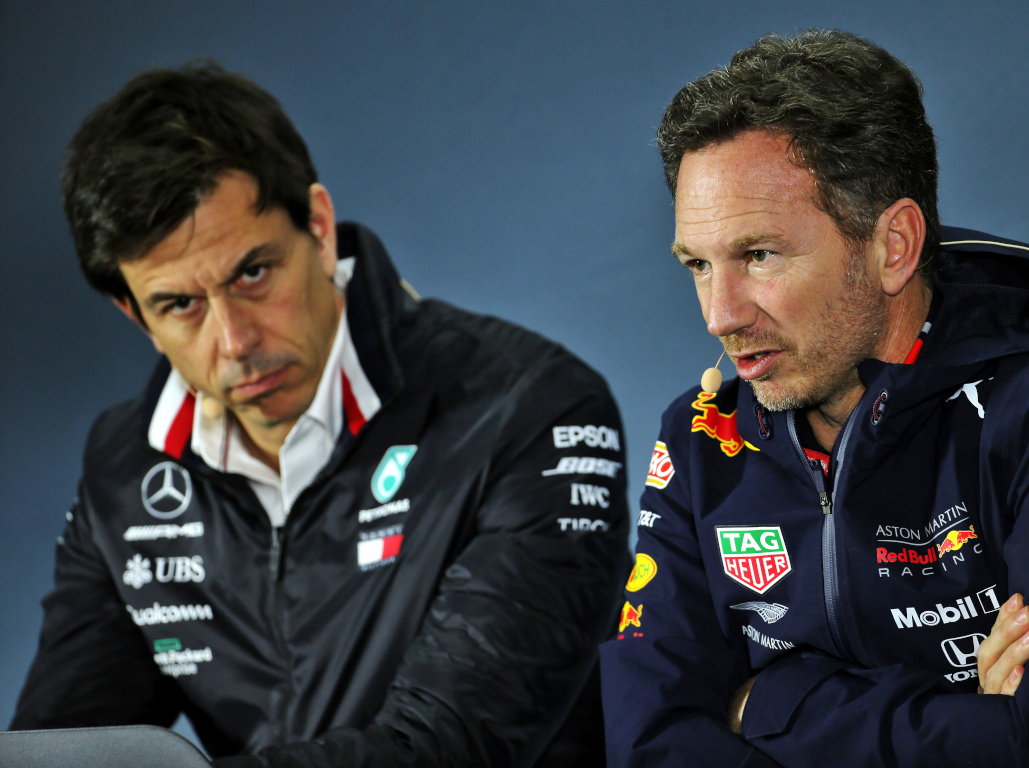 Red Bull could also entice a new engine manufacturer, or an old one, into the sport such as McLaren did with Honda in 2015.
That, though, wasn't a very successful partnership as the duo struggled in Honda's first three years back in the sport.
The two parted ways at the end of the 2017 season with Honda teaming up with AlphaTauri and then Red Bull a year later.
Mol added: "A new engine supplier is just very difficult because the last new supplier was Honda and we all know how much trouble they had with McLaren in the beginning."
Red Bull will need to make a decision sooner rather than later.
Van Egmond added: "Before 2022 they have to build a whole new car. The basis of the car is what kind of engine will be placed in it, because you build your entire chassis on the basis of where the cooling etc. will be located."
Follow us on Twitter @Planet_F1 and like our Facebook page.