Wolff says FE needs 'reboot' after Mercedes confirm exit
Mercedes boss Toto Wolff feels Formula E must now "reboot" itself with the German outfit among a trio of high-profile exits.
Mercedes joined the Formula E grid in 2019, finding relatively quick success as Nyck de Vries captured the 2020-21 Drivers' Championship.
But unlike their Formula 1 efforts, that title will not be allowed to become the starting block for sustained FE glory, with Mercedes confirming that they will leave the series after season eight (2022).
Formula E has often been talked about as the future of motorsport, but Mercedes feel Formula 1 is more suitable for their electric vehicle development.
And Mercedes are not the only team set to walk away – Audi and BMW have already thrown in the towel now that the current season seven has ended.
These are certainly major blows for the all-electric series, but Wolff feels there is actually an opportunity now for Formula E to repackage itself, perhaps with greater focus on the independent manufacturers.
"Upheavals always offer opportunities for change," he told Bild.
"At first glance, of course, it's unfortunate that three premium manufacturers are pulling out in one fell swoop.
"But maybe Formula E just needs a kind of reboot to take the next step. Other teams, possibly more private ones, will grow because they will come into the spotlight."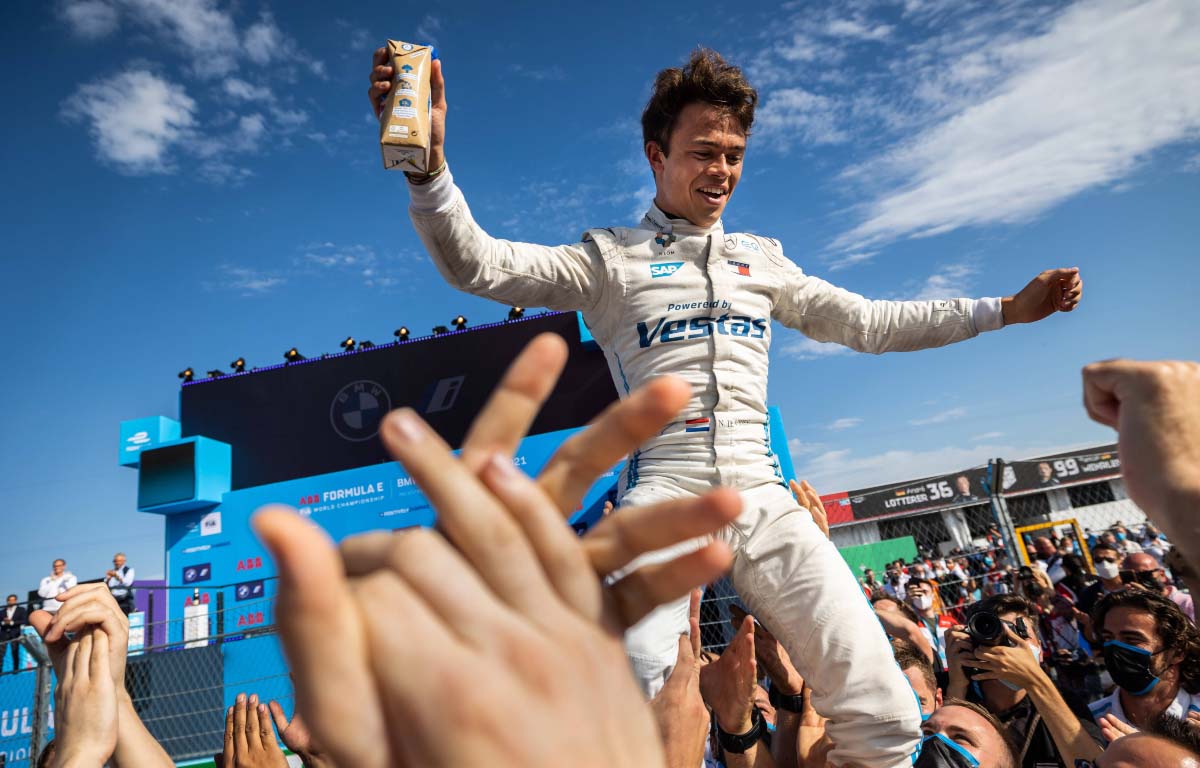 Check out all the latest Mercedes merchandise via the official Formula 1 store
Toto's wife Susie Wolff is a team boss in Formula E, and ironically it was de Vries who beat Edoardo Mortara, who drives for Susie's Venturi team, to the title.
Thankfully though, they were no dramas at home as a result.
"No, not at all. We still went on holiday together and enjoyed the time as a family," she said.
Toto added: "Of course we were very happy about the title. But Edoardo Mortara not only became runner-up, but Susie's driver Norman Nato also won the last Berlin race. That has to be considered at least an equal success.
"To make a private team competitive without a big corporation behind it and to lead it to Grand Prix victories and a vice World Championship can hardly be rated highly enough."