Wolff bemoans Mercedes lack of pace 'everywhere'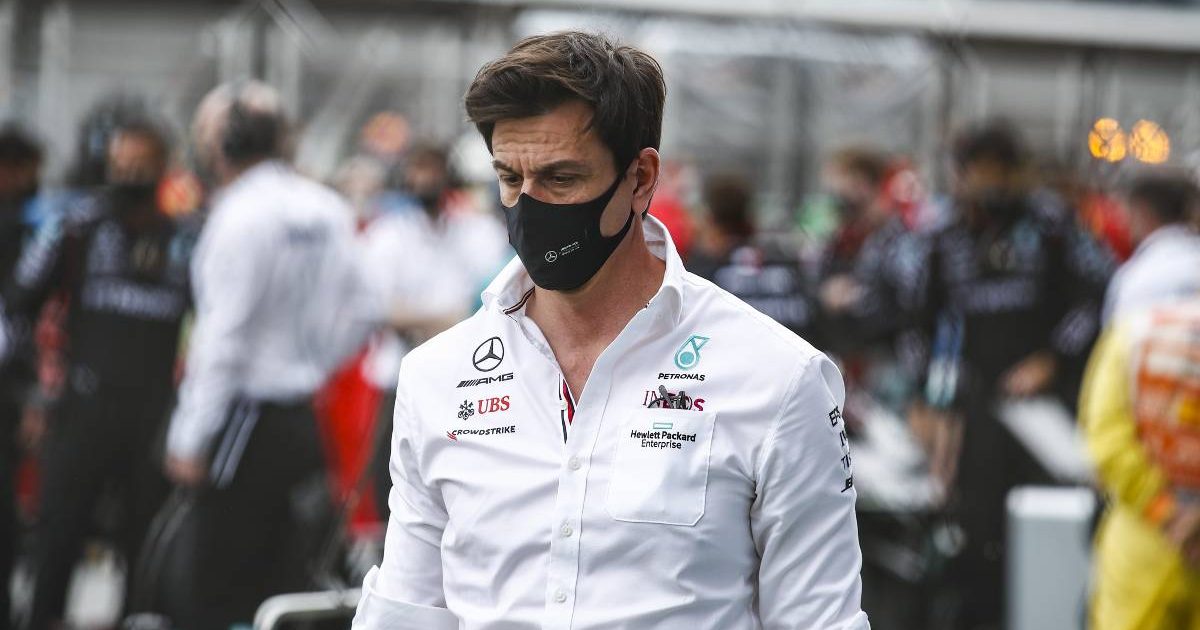 Toto Wolff said his Mercedes cars need to find pace "everywhere" if they are to overhaul Red Bull's Max Verstappen at the French Grand Prix.
Lewis Hamilton and Valtteri Bottas were able to put themselves P2 and P3 on the grid in qualifying at Paul Ricard, but Verstappen always looked to have time in hand over the Silver Arrows throughout.
The Dutchman took his fifth career pole position on Saturday afternoon, with the two Mercedes splitting the Red Bulls as Sergio Perez took P4 in what will set up an intriguing race on Sunday.
"It's a difficult weekend as we're just lacking pace," Wolff told Sky F1.
"That's the truth. It looked much worse earlier compared to where we ended up but we just need to gain everywhere. There's not one part that we are not looking at in order to improve our game."
The hot conditions in France had led to tyres overheating during practice on soft tyre runs in particular. Wolff was asked by former employee and 2016 World Champion Nico Rosberg if tyres being too hot were a major contributor to their deficit to Red Bull, who had looked more comfortable on their tyres all weekend.
"I don't know if it's not the opposite with us because in Q1 and Q2, the second run, basically the third lap, Lewis was able to go much quicker," the team principal said.
"So yes it's about heating it up the right way on the out-lap but there is something out there [on the track causing it].
Wolff was also asked why Mercedes didn't try a lower downforce set-up like Red Bull did overnight in France, but he is not convinced that same switch would have worked for the Silver Arrows.
He added: "Our simulations told us it was the slower version. If we were going down the lower downforce route then we would lose much more in the corners. Balancing that out is quite tricky."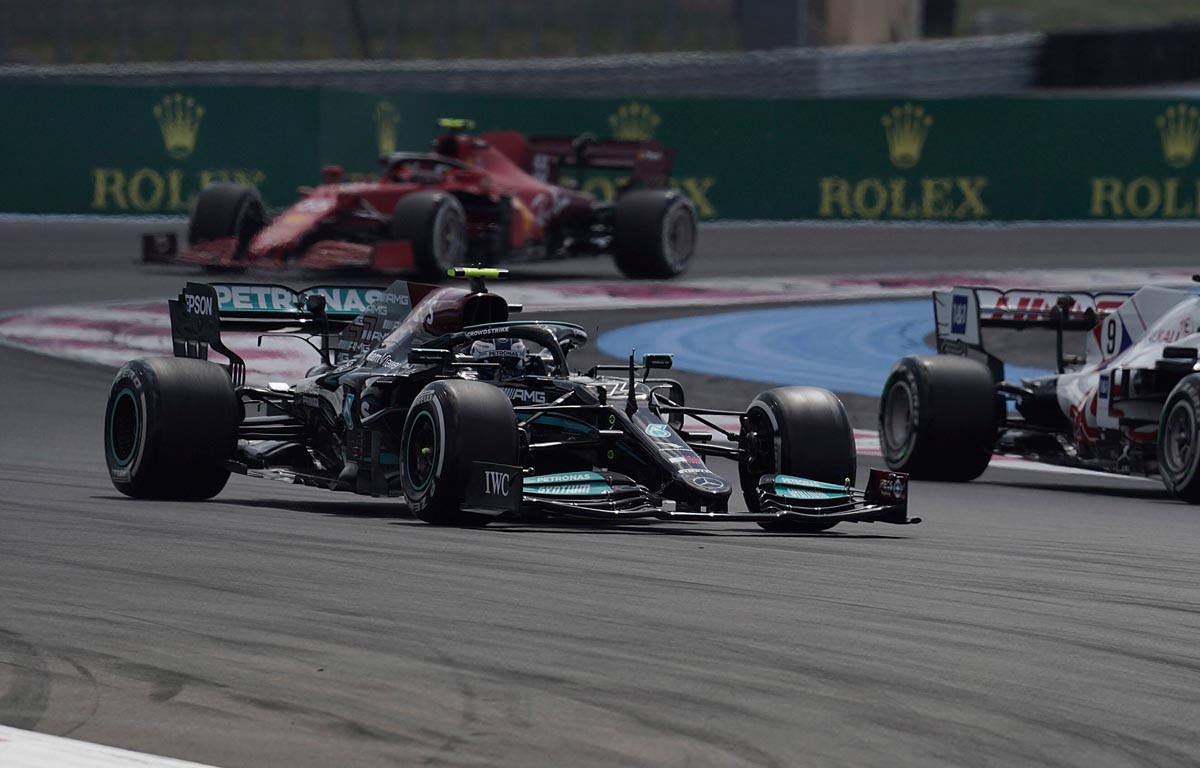 Check out all the latest Mercedes merchandise via the official Formula 1 store
Wolff said previously that a planned swap of chassis between his drivers had no bearing on the team's lack of pace overall, but the team did assess if the chassis was an issue overall.
"The point is that there always items that drivers are going to look at and chassis is one of them," Wolff explained.
"This season it is very different because there are only four chassis only and they are all carryovers from last year.
"We're trying to achieve the same mileage. The one Lewis is racing now is the one Valtteri raced in Baku, which was really bad there, but really good in Monaco.
"In hindsight you can say should we just stick to the same chassis and not change them but they go through so many tests and are scanned regularly, and I can tell you there is nothing between the chassis."
Hamilton spoke of his pleasure at being able to dispel the "myth" that a change of chassis contributed to his troubles in practice, with Wolff similarly dismissing thoughts that Hamilton had voiced concerns about his car.
"No, absolutely not," Wolff said emphatically. "It is a decision the team took and the drivers were informed midweek. There wasn't even a comment about it from them [the drivers].
"I think it's just [possibly] in the driver's mind [that something could be wrong] if things don't feel right and that is absolutely fair enough.
"We even offered a chassis change overnight but no, we stuck with what we had."
Follow all the action from the French Grand Prix with the PlanetF1 live centre