Toto Wolff says Mercedes have 'year or two' of poor performance before Lewis Hamilton leaves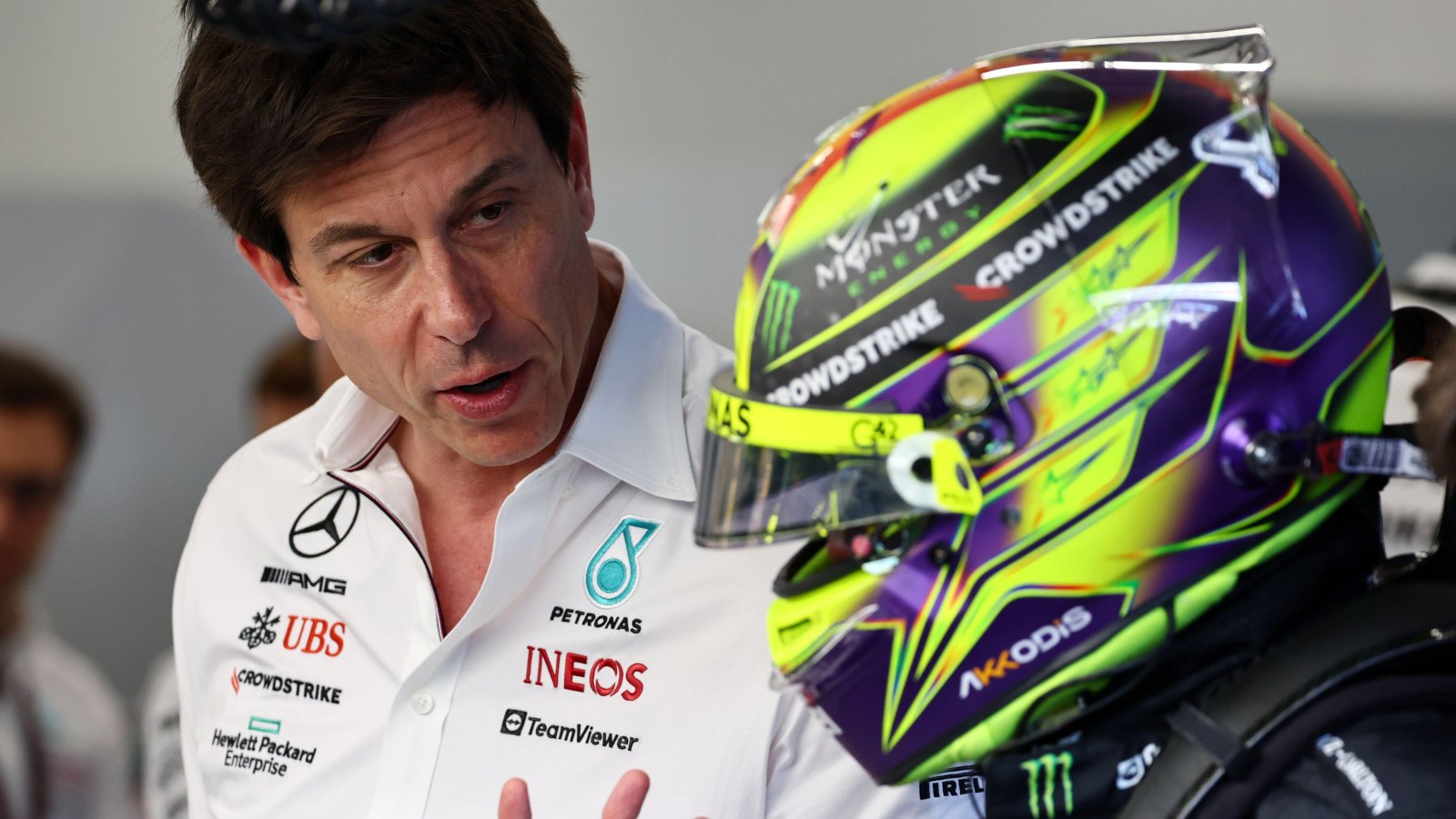 Toto Wolff has played down fears Lewis Hamilton may leave Mercedes but said if the team keeps underperforming, the Brit will "need to look elsewhere."
Increasing attention has been paid to the contract of Hamilton with an extension to his existing deal, which runs until the end of 2023, suspected to have been signed over the winter break but ahead of the Saudi Arabian Grand Prix, nothing had been announced.
Hamilton has also been more critical than ever of the team, claiming they did not listen to him in terms of car design before rowing back on that and suggesting it was not "the best choice of words" but acknowledged "we all need a kick."
While it seems unlikely Hamilton would leave the team he joined in 2013, his desire to secure a record-breaking eighth World Championship has got the rumour mill turning with reports that a Ferrari move was on the cards.
Mercedes team boss Wolff was confident that there was no substance to those rumours but admitted that the team cannot afford to continue underperforming if they have any hope of keeping Hamilton.
"I don't think that Lewis will leave Mercedes," Wolff said during the team principal press conference ahead of the Saudi Arabian Grand Prix.
PlanetF1 recommends
Lewis Hamilton quizzed on Bahrain GP criticism and Mercedes exit talk
Red Bull bosses laugh off latest Mercedes rumours: 'That does not make sense'
James Vowles identifies the two clear factors behind Aston Martin's surge
"He is at the stage of his career where we trust each other. We have formed a great bond among each other. We have no reason to doubt each other, even though this is a difficult spell.
"But it will be so nice when we come out of this valley of tears and come back to solid performances.
"Nevertheless, if he wants to win another championship, he needs to make sure that he has the car and if we cannot demonstrate that we're able to give him a car in the next couple of years, then he needs to look everywhere.
"I don't think he's doing it at this stage, but I will have no grouch if that happens in a year or two."