Mercedes ready to 'move on' from Spa's lost points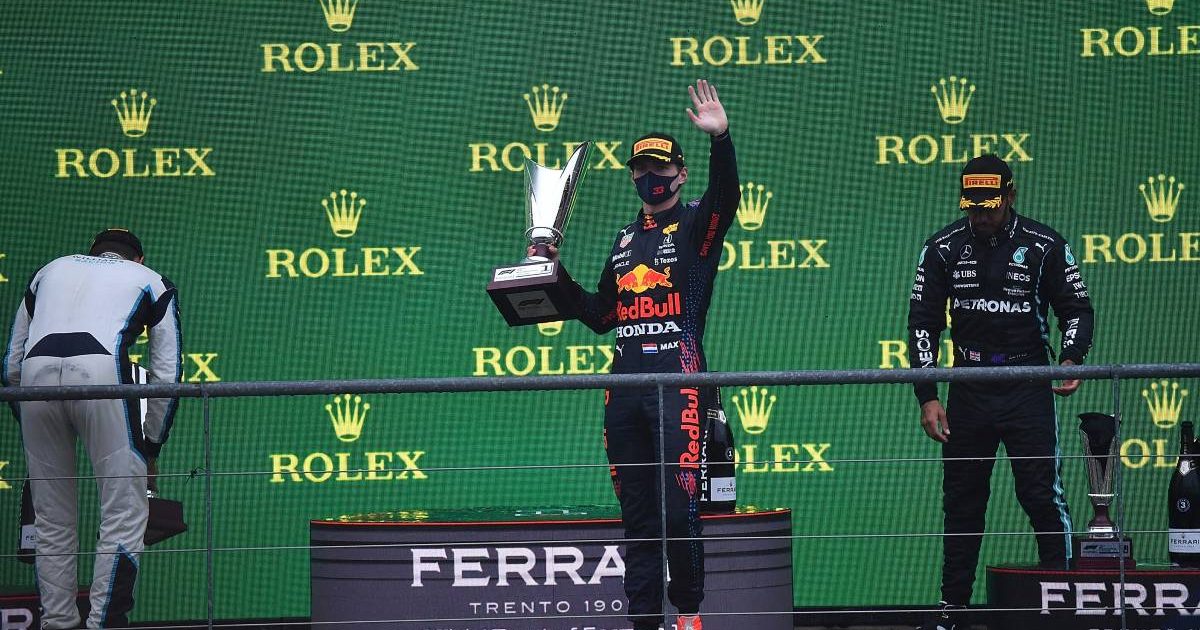 Toto Wolff says Mercedes are prepared to "move on" from losing points to Red Bull at the debacle that was the Belgian Grand Prix.
Mercedes and Lewis Hamilton had their World Championships leads cut to seven and three points respectively by Red Bull and Max Verstappen on Sunday evening at soggy Spa.
Even though not a single racing lap of the 12th round of the season could be completed due to incessant rain, half-points were awarded following a couple of brief runs behind the Safety Car.
Ultimately, Verstappen's pole position lap counted for considerably more than usual, and meant he will move back ahead of Hamilton if he wins his home Dutch Grand Prix at the weekend.
Wolff, the Mercedes team principal, was far from alone in being unhappy with the turn of events in Belgium, describing the awarding of half-points as "annoying", but is prepared to draw a line under the matter.
"Half points have been awarded when probably it was expected the weather wouldn't get any better," said Wolff, quoted by Motorsport.com.
"But it is what it is. And I guess you need to take this one on the chin and close the chapter for this race and move on.
"In a certain way, we must really applaud the fans that have been there for three days in the rain, they have waited for a race to happen.
"But as a team, we lost some points and that's why we have to move on."
Debriefing one of the weirdest F1 Sundays we can remember. 🙃 pic.twitter.com/9E9godEOs2

— Mercedes-AMG PETRONAS F1 Team (@MercedesAMGF1) August 29, 2021
Check out all the latest Mercedes merchandise via the official Formula 1 store
With Wolff describing race day as a "freak day" in terms of weather, he also addressed whether there should be a contingency within the rules to allow a grand prix to be postponed until the Monday.
FIA race director Michael Masi said there was "no ability" for that to happen on this occasion at Spa, adding that the list of reasons would be "pages long between the organisers, everyone here, all of us".
Wolff added: "Everyone tried hard to get a race under way and because of the rain, it didn't happen.
"Maybe coming back to the Monday question, I think we have had plenty of fans that day that will have to go back to their jobs tomorrow.
"We would have tried to have the race for the local fans and therefore that wouldn't have made a great difference for them."