Mercedes 'ganged up on' for party mode ban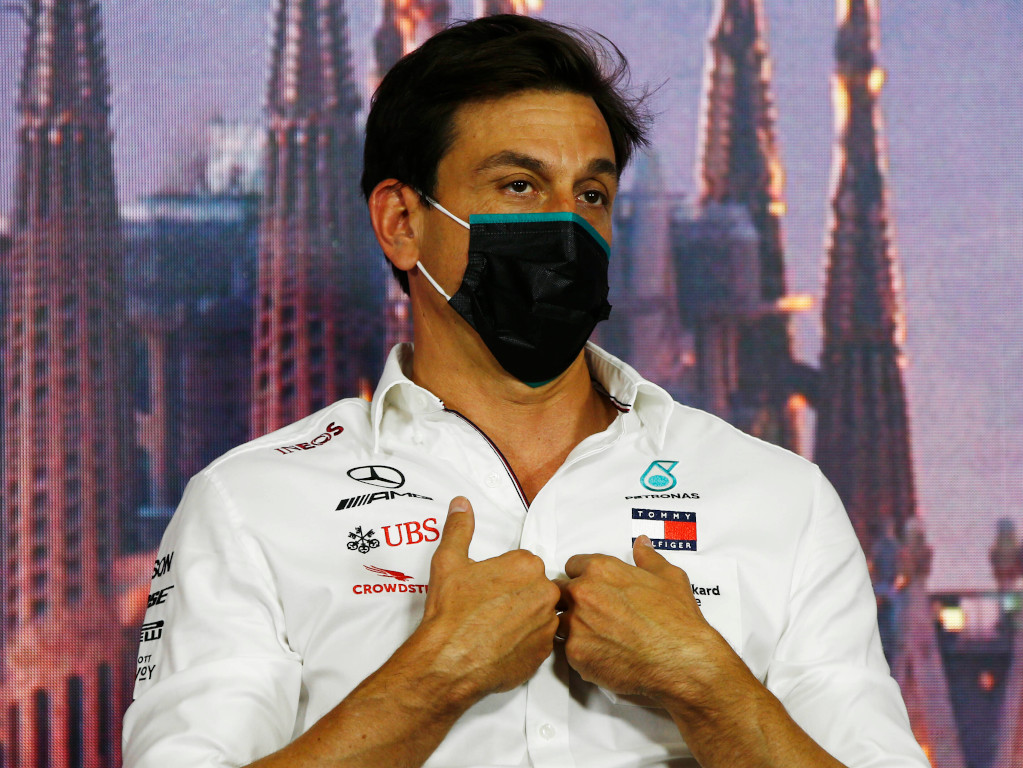 Toto Wolff believes the new ban on engine 'party modes' is a result of Mercedes being "ganged up on".
F1 teams have been informed by the FIA that the short-term engine power boosts, frequently used in qualifying, are outlawed as from the Italian Grand Prix at Monza.
It's been alluded to as a way of reducing Mercedes' dominance, with Lewis Hamilton saying: "They're always trying to slow us down – but it doesn't really change a huge amount for us, so it's not a problem."
Mercedes team principal Wolff has previously suggested that the move may even make his cars faster in races because if their engines have not been pushed as hard in qualifying, more performance can be extracted from them on a Sunday.
And while the Austrian thinks the ban on 'party modes' punishes those who have built the Mercedes engine for doing too good a job, he thinks it is understandable that other teams have put pressure on the FIA to introduce the move.
Get your hands on the official Mercedes 2020 collection via the Formula 1 store
"I think first of all the FIA has really struggled to look at all the data channels. These power units have become tremendously complicated," Wolff told Sky Sports F1.
"We wanted to be policeable for them and so coming from that side, it was probably a good call for them [to ban qualy mode].
"But then on the other side, when you are running away with the World Championship and you are winning every pole position, everybody is going to gang up on you.
"All the other teams, all the other stakeholders. I think that is normal."
He continued: "I think it will hurt us in a certain respect because we have developed the engine to be really good in qualifying.
"It comes really close to its limit. I really need to take my hat off to everybody at Brixworth who made that engine.
"I think slowing us down is a little bit annoying because it somehow doesn't give enough credit to the unbelievable job everybody has done at HPP (High Performance Powertrains), especially in respect of last year when we were pushed to the end of our power.
"But it is what it is. It [banned elements] has existed in Formula 1 for a quite a while. I remember Red Bull got the blown diffuser take off them. But we'll take it as good sportsmen and still try to do a good job."
Follow us on Twitter @Planet_F1, like our Facebook page and join us on Instagram!