Mercedes quit rumours 'some kind of agenda'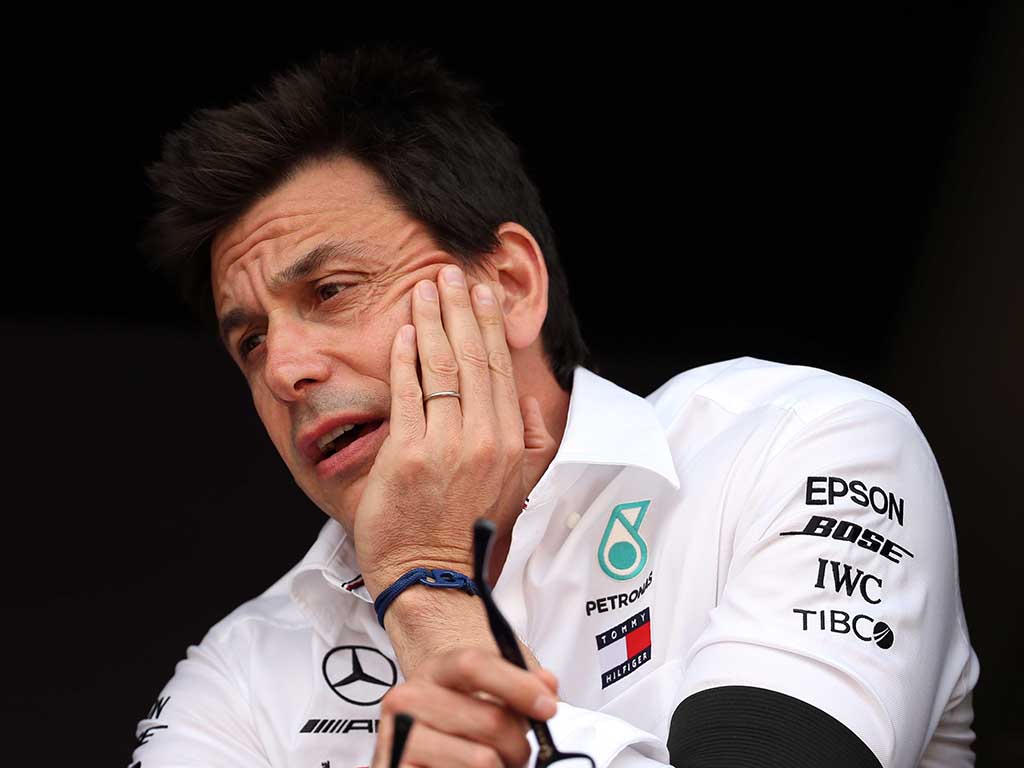 Toto Wolff is adamant reports Mercedes wants to quit Formula 1 is nothing more than a campaign to "create some headlines and clicks".
With six championship doubles on the trot, and a potential of a seventh awaiting this season, many are asking whether Mercedes has anything more to gain from Formula 1.
That coupled with the world's current financial crisis has led to rumours that Mercedes' parent company, Daimler, is considering selling its Formula 1 team.
According to the rumours, Daimler would sell the works team to Wolff and Aston Martin's Lawrence Stroll with Stroll's first F1 team, Racing Point, becoming a junior outfit in the same way AlphaTauri is to Red Bull.
Mercedes has denied this, several times.
The German manufacturer insists it is not only remaining in F1 as an engine supplier but also a full works team.
Wolff says the rumours are nothing but click-bait.
"There's always some kind of campaign and agenda going on," the Mercedes motorsport boss told Autoweek.
"It's clear that every automotive company faces difficult and insecure times.
"Every single day you open up a magazine or newspaper it's about Volkswagen or Renault or Fiat or Daimler, and in that respect I completely understand that a sporting platform is being questioned.
"The top management at Mercedes very much sees Formula 1 as a core activity—we build road cars and we build race cars—and actually the first ever car was a race car.
"And in that respect we don't see it simply as a marketing platform that generates valuable marketing dollars, but we see it as a co-exercise.
 Get your hands on the official Mercedes 2020 collection via the Formula 1 store
"There is a technology transfer between the road and Formula 1, and it's not being criticised within Daimler.
"Nevertheless, we discuss all of our activities and all of our investments every single year.
"I think we're just a target of somebody that wants to create some headlines and have more clicks."
Follow us on Twitter @Planet_F1 and like our Facebook page.