Another area of concern emerges for Mercedes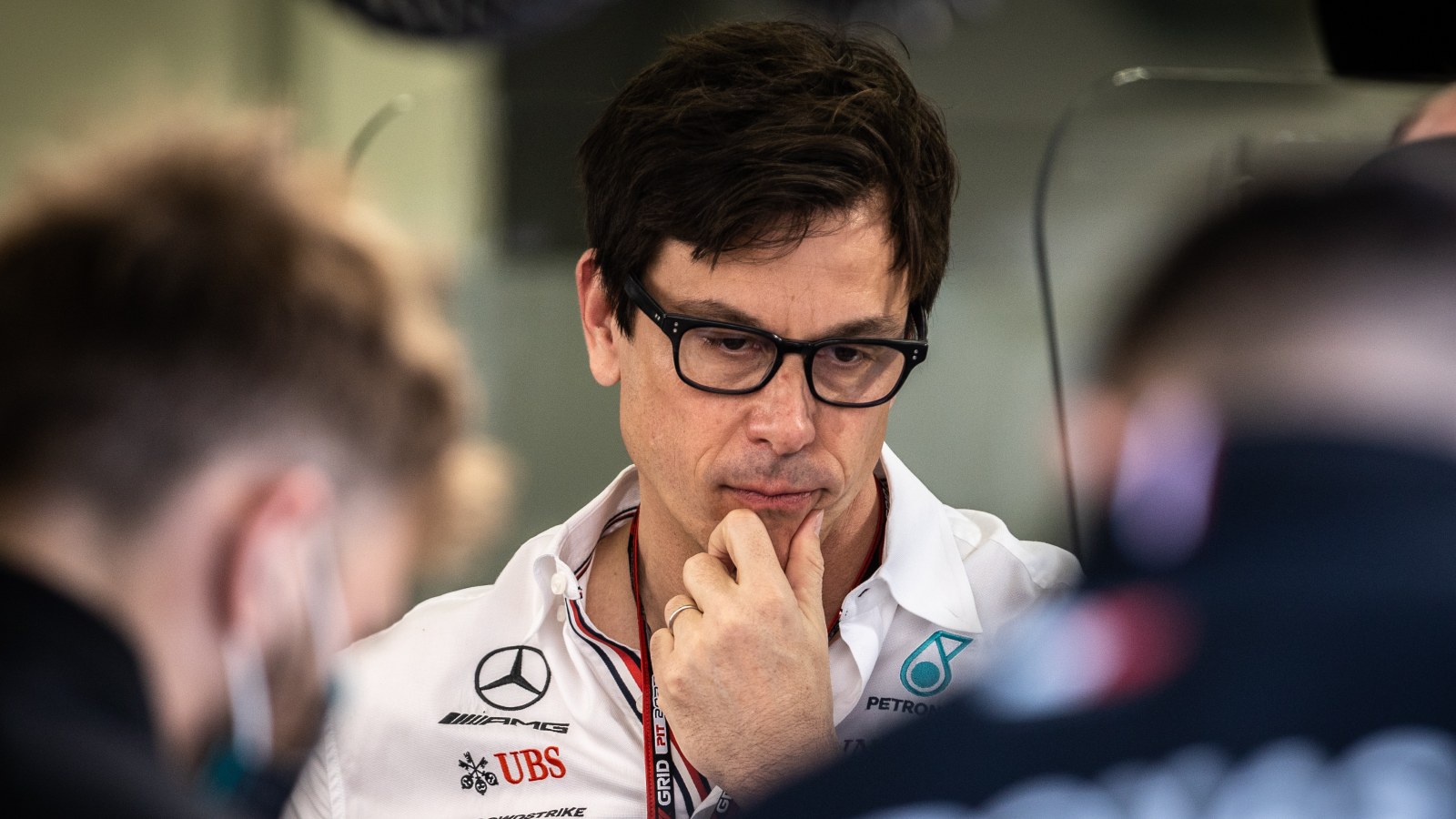 Mercedes team principal Toto Wolff said the team is working on speeding up their pit-stop process after being behind both Ferrari and Red Bull in Bahrain.
The reigning Constructors' World Champions have plenty of problems to fix in order to make their car a challenger for race wins but one area that went largely unnoticed was their pit stops.
The Mercedes pit crew was noticeably slower than both Ferrari and Red Bull as Lewis Hamilton and George Russell spent more time in the pits than their rivals.
All six drivers made three stops in Bahrain and, including entry and exit, Hamilton's stops lasted 1:16.576 while Russell's were slower at 1:16.796. Both drivers were over two seconds slower than the Red Bulls of Max Verstappen (1:14.236) and Sergio Perez (1:14.166) while the Ferrari drivers were quicker still with Charles Leclerc at 1:14.152 and Carlos Sainz at 1:13.391.
Perez notched the quickest stop of the race at 24.2 seconds, a full second quicker than Hamilton's average time of 25.5 seconds.
Bravo! 👏 @ScuderiaFerrari pic.twitter.com/E77j69FMTe

— Mercedes-AMG PETRONAS F1 Team (@MercedesAMGF1) March 20, 2022
The stops in 2022 were expected to be slower than previous years due to the bigger wheels and the wheel covers but Mercedes is noticeably lagging behind.
Team principal Toto Wolff said it was "not possible" to achieve the speeds of previous years and highlighted the increased weight as the front wheels are three kilograms heavier and the rears four.
The Austrian also said the new hubcaps meant it is "not trivial to get into these rims with an impact wrench."
"That's still no explanation that we're not performing there," Wolff said as reported by motorsport-total.com.
"If we want to be at the front, then that has to work too."
Wolff did defend his mechanics though and noted that even Red Bull, known for their quick stops, were three seconds or over having previously been less than two seconds.
The speed of the stops was not Wolff's only concern from Bahrain but also the strategy the team opted for. Running well behind their rivals, the team swapped Hamilton's soft tyres for hard but found themselves even further back.
Wolff likened this move to "putting the hand in the toilet."
"I think with the soft tyre, on pure pace before the tyre degrades, we are almost there – not where [Charles] Leclerc is – but with the others, but then degradation is too big," the Mercedes team principal told Sky Sports F1 after the race.
"And then obviously we tried to do something different, but putting the hard [tyre] on was putting the hand in the toilet and it was really a second slower every single lap. Lesson learned, so maybe that 35 seconds [gap] is a bit against us."
PlanetF1 Verdict
Another area of concern emerges for Mercedes
Toto Wolff has added to Mercedes' concerns following the Bahrain GP.