Wolff warns Red Bull: 'Spicy equipment' on the way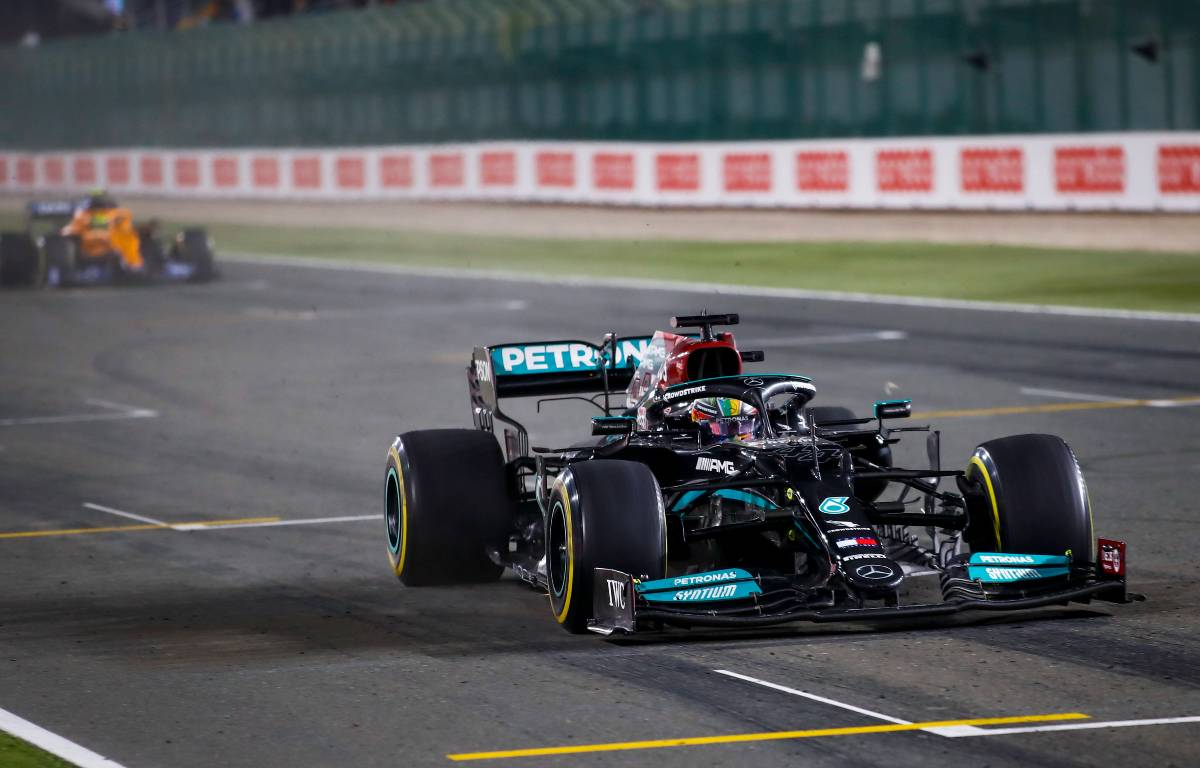 Toto Wolff confirmed Lewis Hamilton's 'rocket engine' will be rolled out again in Saudi Arabia – after he dominated the Qatar Grand Prix.
Hamilton had a fifth new engine of the season fitted in his Mercedes at the previous race in Sao Paulo and despite incurring two grid penalties across the sprint qualifying weekend, the car was so fast he won with ease.
Mercedes put the seven-time World Champion's other engine back in for the inaugural Qatar GP and it made no difference, for he took pole position by 0.455sec and was never challenged for his 102nd Formula 1 victory.
With his title rival Max Verstappen finishing second and setting the fastest lap, it means Hamilton goes into the last two races of the season trailing by eight points in the Drivers' Championship.
But if he wins in Saudi Arabia and Abu Dhabi, it will be a record-breaking eighth title for the 36-year-old Briton – and he has that Interlagos engine ready to be unleashed on the brand-new Jeddah street circuit.
Lewis Hamilton WINS the #QatarGP and narrows Max Verstappen's title lead to eight points with two rounds remaining! #F1 pic.twitter.com/b1nvrH8zpI

— PlanetF1 (@Planet_F1) November 21, 2021
"Saudi should be a good track for us, but we know this year when you think it's a good one it can turn the other way around," said Wolff, the Mercedes team principal, on Sky F1.
"But it's a long straight, we'll get our spicy equipment (engine) out for Saudi Arabia that we didn't use (in Qatar) and hopefully Valtteri (Bottas) is right up there – we need him. But in any case, if everyone finishes the race it will go to Abu Dhabi."
Asked if the Mercedes package is currently the best it has been all season, Wolff replied: "Yes, definitely. I think the car is quick on the straight and good around the corners.
"Degradation works fine – even at races in the Middle East and we have two to come of these – on old tyres.
"I think we have to push maximum attack. We have to catch up, make some points up and that's just what we are going to do."
Wolff admitted to mixed emotions at the Losail International Circuit with Bottas having to retire after dropping out of the points due to a puncture and Verstappen snatching the point for fastest lap away from Hamilton.
"It's funny because the initial feeling is bitter-sweet," said the Austrian. "Both championships are so important now – Lewis was great, that one point is a bit annoying, but it's great he won the race. And the good news is the car is really fast.
"It seemed to be in a happy spot, he controlled the race from the front and that's a good indication of what's to come in Saudi Arabia and Abu Dhabi."
Bottas' retirement and Sergio Perez finishing fourth meant Mercedes had their Constructors' Championship lead cut to five points by Red Bull.
Hamilton lacking support from missing Bottas
Lewis Hamilton didn't have any support from Valtteri Bottas at the Qatar GP.