Toto Wolff: Mercedes 'started 100-metre race 10 metres behind everyone else'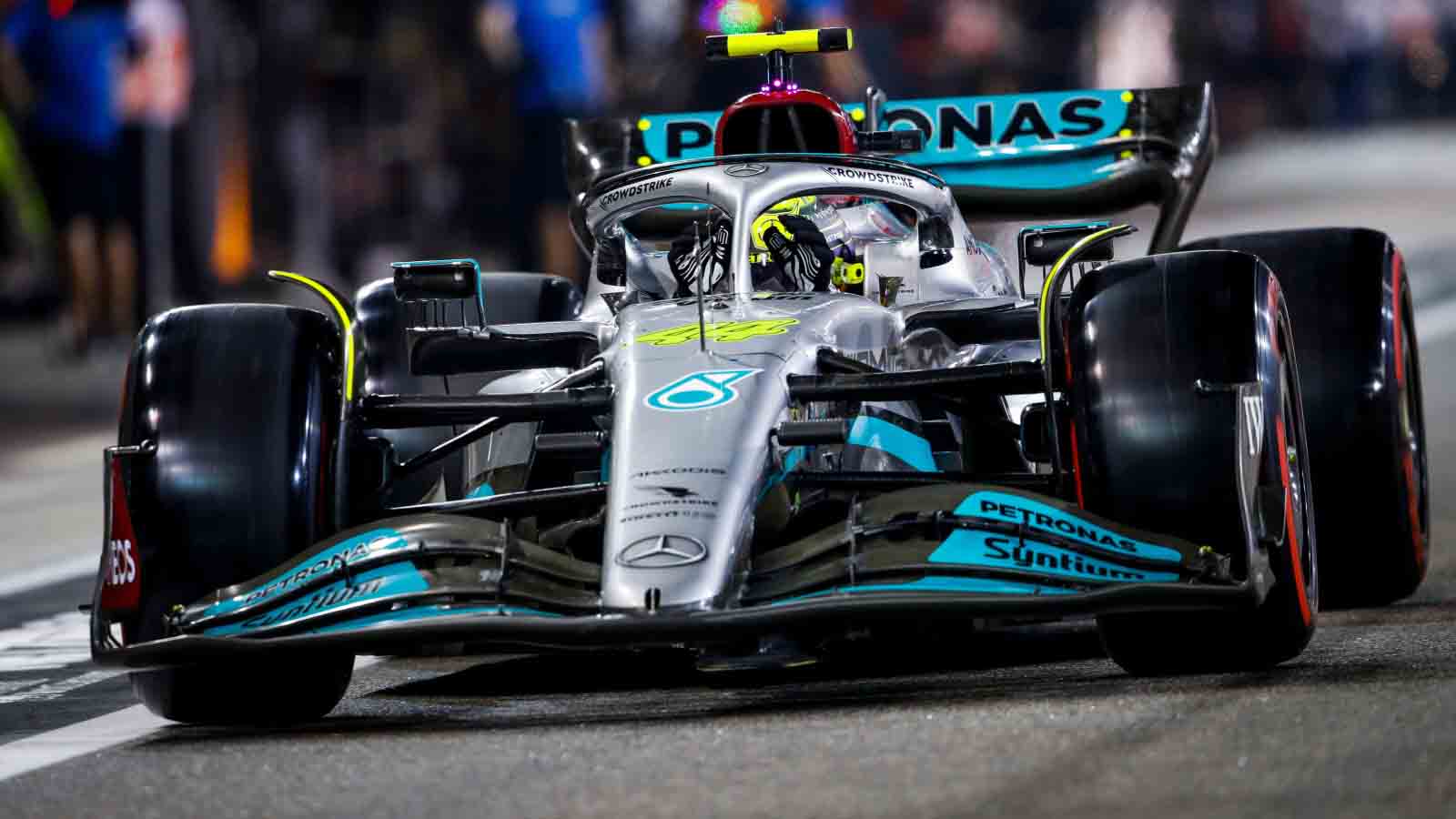 Mercedes boss Toto Wolff believes his team face an uphill battle to catch up on Ferrari and Red Bull after starting the new regulation cycle "10 metres behind".
Mercedes are facing a stern challenge to close the gap in performance to Red Bull and Ferrari, believes Wolff, having finished in third place in the first year of the new regulations.
The switch to ground-effect cars for 2022 saw the eight-time Constructors' Champions finally toppled, as both Red Bull and Ferrari took a significant step forward.
While Mercedes clinched a race victory with a 1-2 in Brazil at the penultimate round, Red Bull still appeared the team to beat as Max Verstappen claimed the win in Abu Dhabi – his 15th of a record-breaking year, although Ferrari looked to be in Mercedes' ballpark after the F1-75 fell off the boil in the latter half of the season.
2023 is set to be a technical evolution of the '22 machines, with the teams able to rectify shortcomings they have identified during their first attempt at interpreting the rulebook.
While Red Bull's RB18 concept proved the correct one for '22, Mercedes' markedly different sidepod-less W13 showed flashes of immense speed on occasion, raising the question of which development direction is the correct one as the regulations mature.
Mercedes struggle to overcome porpoising woes
The W13 struggled with an aerodynamic effect called 'porpoising' early in '22, meaning Mercedes had to concentrate on fixing that rather than adding development to their car – the porpoising effect exacerbated by the zero-sidepod concept.
Having finally finished off a season in which Mercedes never looked like contenders for a title, Wolff was asked whether or not he feels any fear of having overlooked a development idea which his team's rivals may have identified from having an initial performance advantage.
"I think that I have no such feeling in Formula 1 as fear because it's too big of an emotion. It's still sport we're doing, you know?" he told media, including PlanetF1.
Having largely overcome the porpoising issues that held them back, Wolff attempted to quantify just how far back Mercedes are relative to Ferrari and Red Bull.
"We need to be sharp. We've lost six months of development," he said.
"We lost many months of development, because we simply had to solve the porpoising problem before being able to actually add performance back onto the car.
"Because whatever we added in terms of downforce, it went nowhere. The drivers couldn't feel it, the car became even more unpredictable. The bouncing got worse, so consider it six months' delay in putting performance on the car is something that will be tremendously difficult to catch up against Ferrari and Red Bull.
"We've started the 100-metre sprint 10 metres behind everyone, so we've just got to run faster. This organisation has all that's needed to run faster."
Are the sidepods to blame for Mercedes' struggles in 2022?
While porpoising proved to be Mercedes' biggest headache (sometimes literally, in the drivers' case) in 2022, Ferrari proved that the phenomenon didn't necessarily mean a car would struggle for pace – the F1-75 visibly bouncing down the straights during the first half of the season, while also being arguably the fastest car on track.
George Russell, who took Mercedes' sole victory in '22 by winning in Brazil, told PlanetF1 that the sidepod concept as developed for the W13 isn't necessarily the reason behind their slump in performance this season.
"I think our issues don't really have a lot to do with the sidepod philosophy," he said.
"We may be wrong, but I'm quite confident it's not the reason for our lack of performance this year. So we're still deciding the direction we need to take but, to be honest, we're focused on other features of the car as opposed to the sidepods necessarily."
Read more: Toto Wolff: F1 cannot 'hide away' from social issues when racing in Middle East