Wolff accepts Mercedes are 'third quickest' team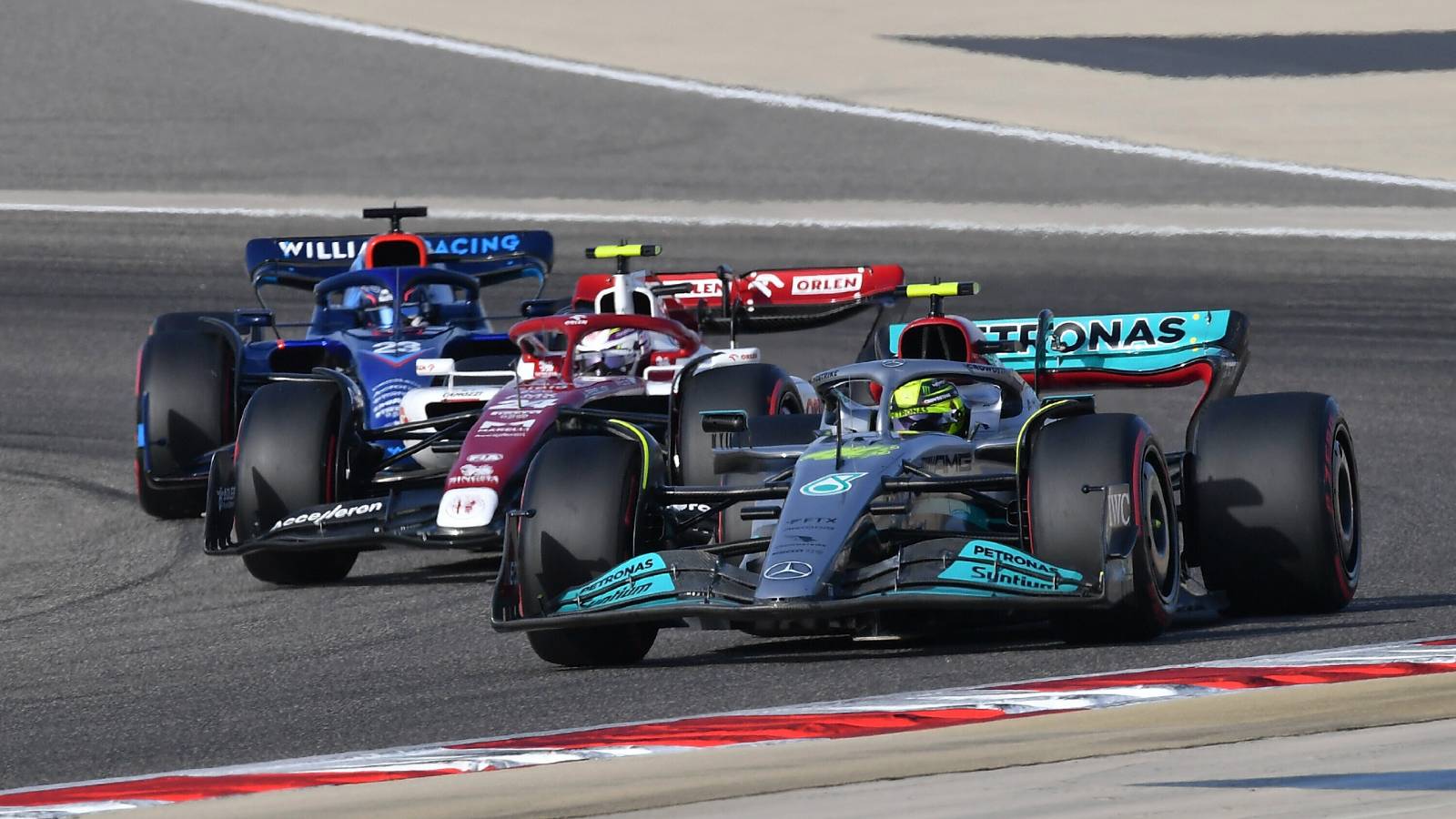 Toto Wolff says Mercedes need to accept they are only the third quickest team after qualifying P5 and P9 for the Bahrain Grand Prix.
The eight-time consecutive Constructors' champions had been accused of 'sandbagging' after failing to match Red Bull and Ferrari's pace in testing and Friday free practice.
There were signs of improvement in FP3 at the season-opening race weekend, but that proved to be something of a false dawn as it was clear throughout qualifying that Lewis Hamilton and George Russell would not be contenders for pole position.
In the end, they were probably capable of a third-row lockout, but Russell lost around a second due to a lack of grip in Turn 1 on his final run and will start ninth. Hamilton was just under seven tenths of a second behind pole-sitter Charles Leclerc to take fifth on the grid.
Lewis: "That's a great effort guys, keep our heads down and continue to push." 💪

— Mercedes-AMG PETRONAS F1 Team (@MercedesAMGF1) March 19, 2022
"I think we have to be realistic of our performance level at the moment, that is third quickest team on the grid," Mercedes team principal Wolff told Sky F1.
"Lewis has put the car there and for George it was probably us misguiding him on his last outing, because we advised him to push the out-lap stronger and he probably had no energy any more in the new tyre.
"I think we are seven tenths behind with one car, that is where we are. We had only one run on new tyres in Q3, there's probably another two or three tenths. Realistically, it's about half a second we are missing on a single lap.
"Let's see tomorrow – I'm a little bit wary about where we will be tomorrow, but in any case it's learning."
Wolff was asked by pundit Damon Hill whether he was concerned about the performance of the Mercedes engine considering Ferrari appear to have made a step up with their power unit.
Leclerc's Ferrari team-mate Carlos Sainz had been on provisional pole position before the final Q3 runs and will start third, with Max Verstappen serving as the Red Bull meat in a Scuderia sandwich.
"We have the data that we are running more drag than anyone else and you can see we are losing on the main straight but not so much on all the others," said Wolff.
"We need to make an assessment after the first couple of races to see if we are lacking power deployment before we point fingers into other areas.
"We have been in difficult situations in the past against the very strong Ferrari power unit and last year we were four tenths off Max [in Bahrain qualifying]."
Are the zero-pods behind Mercedes' troubles
Damon Hill thinks that Mercedes' sidepod concept is causing them problems.