Wolff admits Mercedes still lacking 'two or three tenths'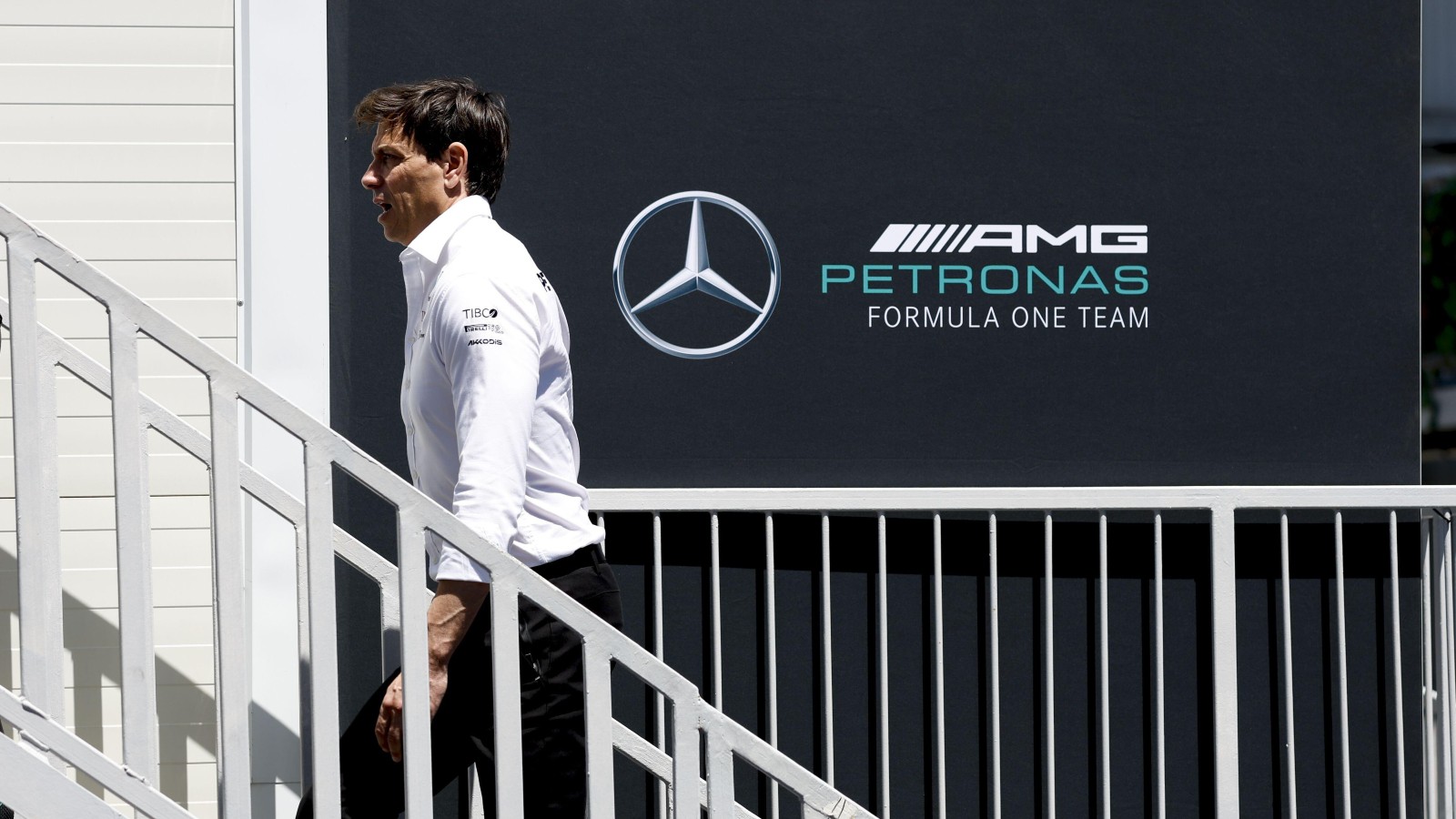 Toto Wolff has conceded Mercedes still lack "two or three tenths" of a second per lap as they continue to try to salvage their season.
Entering the 2022 campaign as eight-time consecutive Constructors' champions, the expectation for Mercedes both inside and outside of the paddock would have been far higher than they have so far achieved.
While the team are no longer in the dire straits they were at the beginning of the season, they still remain some way off where they would like to be.
Last time out in Austria, they finished P3 and P4 but that result came with the caveat that both a Red Bull and a Ferrari had failed to finish.
Team boss Wolff said the Austrian result was "okay" but that the W13 is still "two or three tenths" off.
"When you look at the result, and motorsport is results-driven, P3 and P4 is okay," Wolff said, quoted by Motorsport.com.
"But we are still lacking those two or three tenths in performance. Overall, the car was much quicker today.
"But [the team are] not quick enough to really challenge for the front yet."
Perhaps worryingly for the team, Wolff said there was no particular area that was causing the loss of speed but did say they had got on top of the porpoising issue that hampered them early in 2022.
George Russell rated 7.5/10 for Austria recovery
George Russell started and finished fourth in Austria, but a lot happened in between.
"The porpoising, I think we got on top of," Wolff said.
"I think if we were to go back to Monaco and Baku we wouldn't be great, but for sure not have the problems we saw a few weeks ago."
One saving grace for Wolff is the team achieved a podium finish at a track that has historically not been the kindest to them. In their last seven visits to the Red Bull Ring, a Mercedes driver has crossed the line first on only two occasions.
"This is never a happy track for us, in Austria," said Wolff.
"Predominantly over the last eight years, if we've been successful in the championships, this was the one track where we would have struggled.
"From that perspective, I'm okay with how it went. In a way, on Saturday (in the sprint) we were really stuck in no man's land.
"I think on Sunday, maybe stuck in no man's land from the positioning on the track, but the lap times were at least competitive. On Saturday we were losing half a second every single lap."