Wolff, Mercedes set to extend Formula 1 stay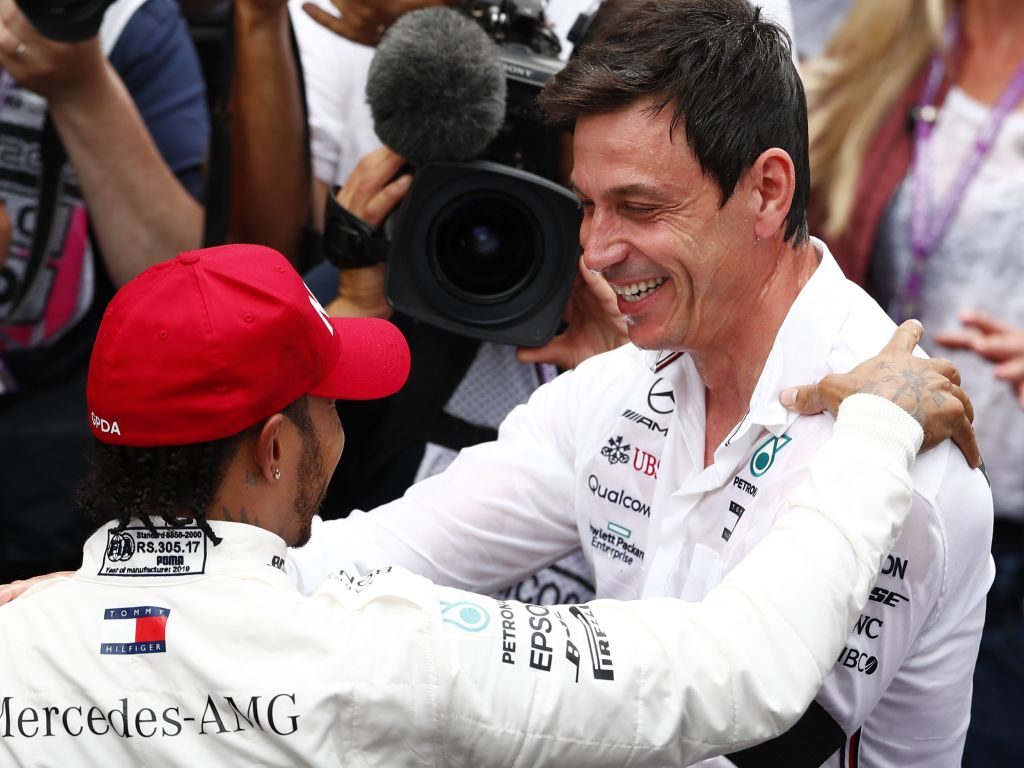 Both Mercedes and Toto Wolff will reportedly remain in Formula 1 for the long-term with the latter set to commit his future to the Brackley squad along with Lewis Hamilton.
Last year, reports emerged claiming that Mercedes could be on the verge of walking away from Formula 1.
The German manufacturer, winner of the last six F1 championship doubles, was believed to be wanting to instead focus on Formula E having entered the sport as a works team for the 2019/20 season.
Some reports even went as far as to say that Wolff was in cahoots with Racing Point owner Lawrence Stroll with the aim of buying the Mercedes team and rebranding it Aston Martin.
This, at least according to the Italian edition of Motorsport.com, is wrong.
The publication reports that Mercedes are determined to 'stay in Formula 1 for a long time' and will be confirming that in the 'coming months.'
Added to that is Wolff will 'renew his contract'.
That comes in the wake of reports in Gazzetta dello Sport that Hamilton, who is chasing a record-equalling seventh Drivers' title in 2020, will soon put pen to paper on a new two-year Mercedes deal.
The team's second driver for 2021 won't be announced until late this year with current driver Valtteri Bottas said to be mainly fighting George Russell for that position.
Motorsport.com adds that Mercedes are enjoying a charmed life in Formula 1 at present.
Mercedes 'presence in the World Championship costs very little as prizes, sponsors and [the upcoming] budget caps reduces the economic participation required from Daimler.'
'In addition the combination of hybrid series production and the current technical base of Formula 1 is perfect for marketing.'
But while Mercedes wait to confirm any of the three announcements, F1's rumour mill will continue to speculate.
Follow us on Twitter @Planet_F1 and like our Facebook page.