Toto Wolff reveals Mercedes W14 design will be 'full of surprises'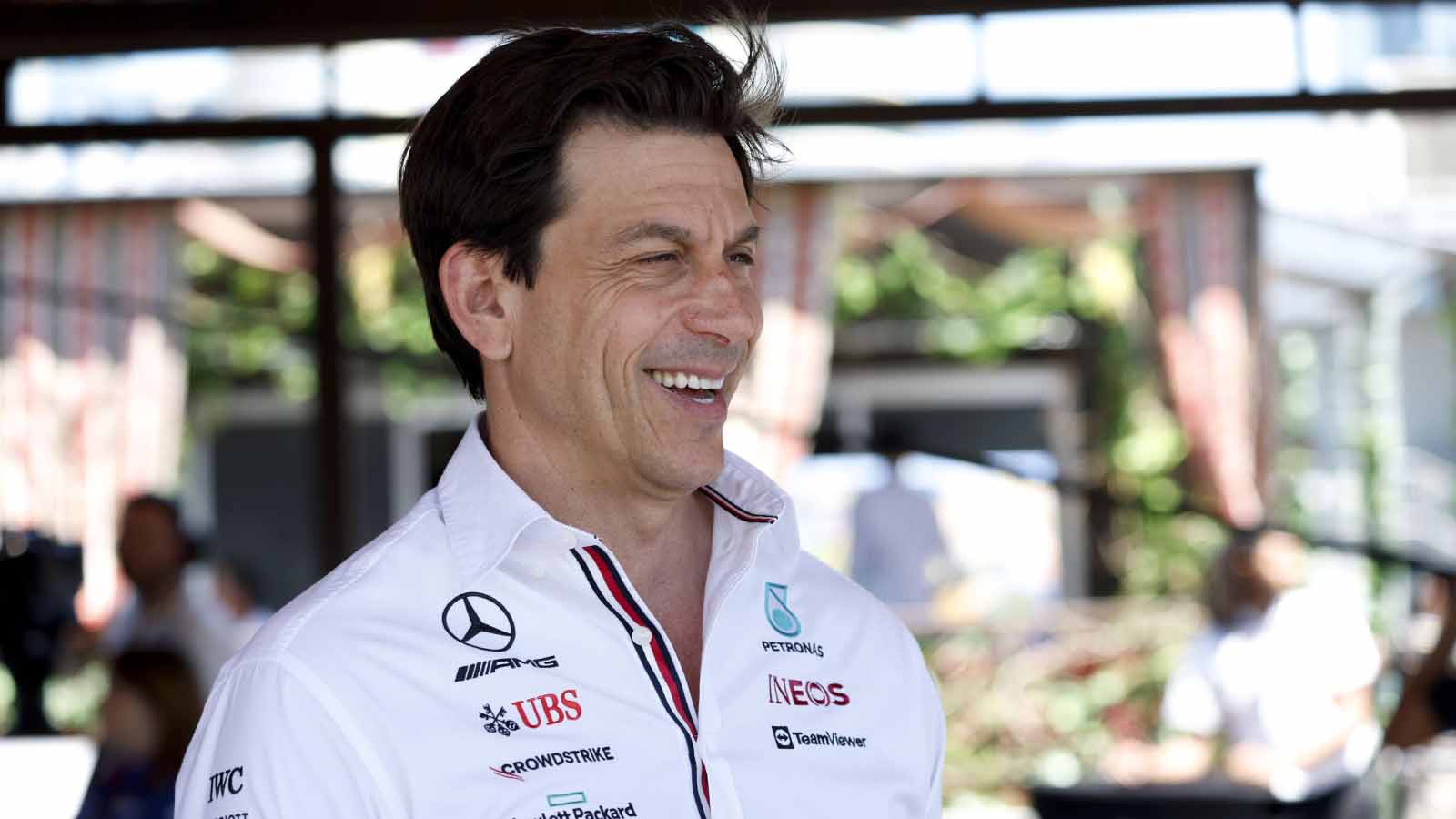 Toto Wolff has hinted the W14 design will be "full of surprises" as the Silver Arrows look to bounce back from a disastrous 2022.
Mercedes ended the season with just one win to their name as the W13 proved the most difficult car in the German constructor's history.
With Wolff recently suggesting that the problems for the W13 were present in as early as October the previous year, it can be assumed Mercedes have been working for a good few months now on the 2023 car.
Mercedes have shown before that they are capable of pulling a few tricks out of the bag with their car arriving for the 2022 season famously lacking sidepods in comparison to their competitors and with teams set to unveil their entries for the upcoming season next month, Wolff has hinted that the car will be quite different this time around.
"It's full of surprises," Wolff told media including PlanetF1.com. "The last time I saw it I thought 'oh this looks the same [as the W13]' but here's hoping it's not the same."
Given the large change in regulations for the 2022 season, it is likely that the W14 will share at least some aesthetic qualities with the W13 and Wolff did admit even if its successor looked similar, he has been assured that it is very different underneath.
"I'm pretty much like you, I go into the wind tunnel and it looks like this year's car but they say to me it's very different underneath.
"It's about the airflow, it's about the weight distribution, it's about the aero map.
"Our car fundamentally changed mid-year. We changed the concept but we couldn't see anything on the bodywork."
Even if the cars do look similar, Wolff will be hoping that none of the bad habits of the W13 have been transferred over. He said that discovering and fixing the W13's problems was like peeling an onion.
"I think we have a much better understanding of what the problems were," he explained. "We've been peeling only a layer of the onion, layers of discovering more issues and more problems, but I think we've come to the point that we understand pretty well why the car is not performing.
"The correlation at least is there for some tracks so it's all in the fine detail of how can we make the car work out aerodynamically, how can we improve the ride and make it more fun?
"I think if we're able to solve that over the winter, at least we can provide a stable platform to the drivers and we can develop it from there."
Read more: 10 storylines to be excited about ahead of the new F1 2023 season