Toto Wolff gives worrying update on Mercedes' road back to Red Bull fight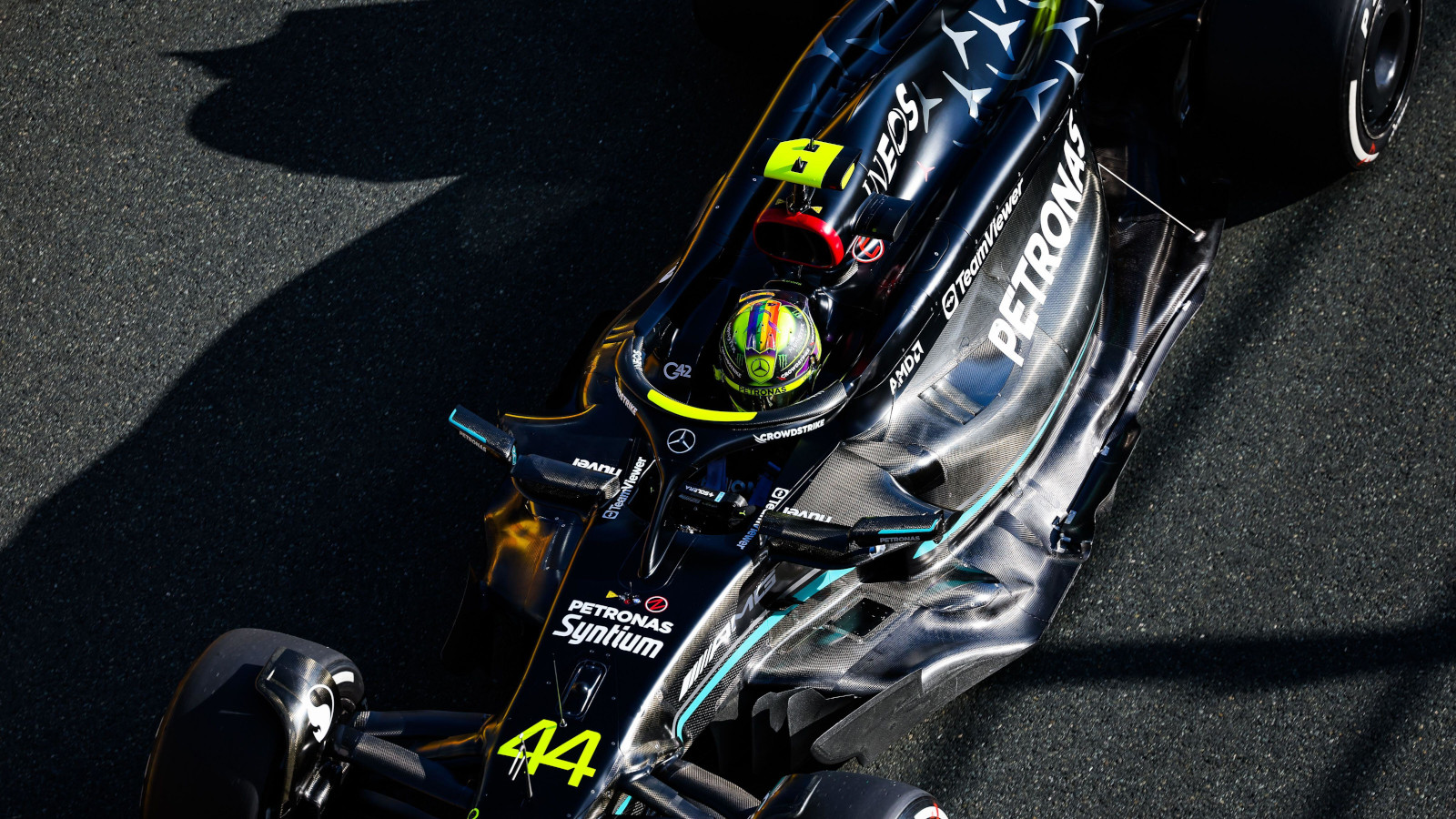 Averaging around 40s down on Red Bull on grands prix Sundays, Toto Wolff accepts Mercedes' Monaco upgrades won't put them in the fight with Red Bull – but believes they will be a step forward.
As Red Bull run riot over their rivals this season, winning five from five, the closest Mercedes have managed to stick to the race winner – barring Australia with its final lap red flag restart – was 25s.
Having crossed the line at the season-opening Bahrain Grand Prix with both drivers 50s down on race winner Max Verstappen, George Russell bounced back – if one can call it that – in Saudi Arabia where the deficit was just 25s.
But Mercedes were back to reality in Azerbaijan where they were 46s down, while in Miami Lewis Hamilton was 33s off the pace.
It's been a disappointing start to the season for the team, one in which Wolff admitted that without radical changes to the car, Mercedes would probably not win a race.
Those changes were expected to come at the Emilia Romagna Grand Prix only for the race to be cancelled due to heavy rainfall and flooding in the region.
As such Mercedes will now race the "completely" revamped car for the first time in Monaco.
"Of course we would have liked to see how we were doing with the new car," Wolff said in an interview with oe24. "When you completely revamp a car, you want to know what the upgrade package can do."
PlanetF1.com recommends
'No way in the world peak Michael Schumacher quicker over one lap than Lewis Hamilton'
Ferrari poised to make Lewis Hamilton mega offer for F1 2024 drive – report
But the Mercedes motorsport boss has downplayed the impact upgrades will have on the W14's pace, saying that while Mercedes believe they will be an improvement, the gap to Red Bull is too big to close it all in one go.
"Unfortunately, that won't happen any time soon," he said. "But I'm hoping for a step forward.
"We had to react to Red Bull's superiority. Because we couldn't find a solution to make the old car fast at the front or rear, we rebuilt the underbody, bodywork and front wheel suspension."
Wolff, though, reiterated his belief that Hamilton won't get the one-second improvement the Briton said he was dreaming of after the Miami Grand Prix.
"There are no miracles in Formula 1," said the Austrian.
"We won't go half a second faster now, but hopefully we'll have fewer problems and can continue to work with a competitive car. So far it has been too stiff and stubborn."
There's been a great deal of speculation doing the rounds of late as to whether the rebuilt bodywork means Mercedes will drop their zero-pods.
"We're expecting a huge amount," 1996 World Champion Damon Hill said of Mercedes' pending upgrades, "especially if they talk about the sidepod, because that's been the big bone of contention over the last two years – why do their sidepods look so different to everyone else?
"And then you have the people at Mercedes saying, 'Well that's actually a small part of the aero package, and you're making too much of it'.
"But there's got to be something in it."
However, former Ferrari and Williams man Peter Windsor believes the zero-pods are here to stay.
"My bet," he told his YouTube channel, "is that they are still going to soldier on with this car but obviously make some changes based on better correlation between modelling, CFD and wind tunnel testing now that they've got a little bit more testing time, not being the World Champions last winter, and that correlation is going to be important in terms of the next step."