Wolff: Nobody will ever be greater than Schumi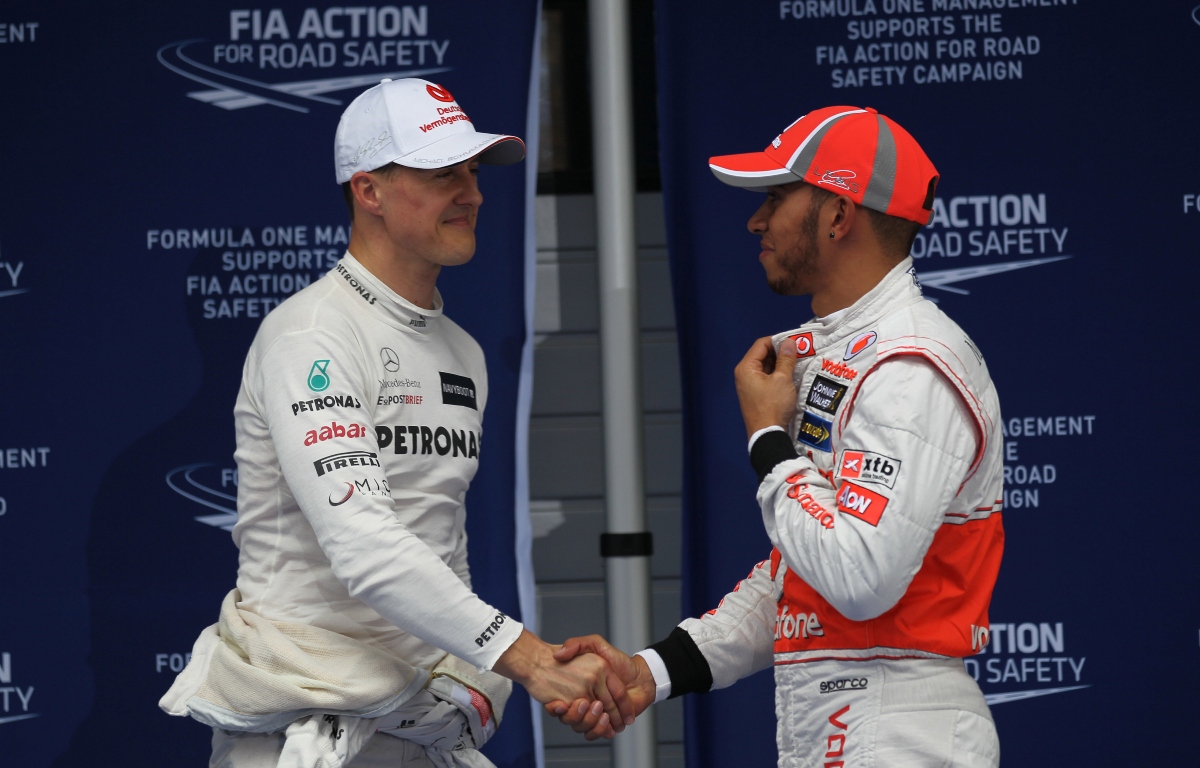 Toto Wolff says that whatever the record books state, no F1 driver will ever be greater than Michael Schumacher.
At the time of writing, the German has won the joint most World Championships of any driver, level on seven with the man who replaced him at Mercedes, Lewis Hamilton.
The Briton has already surpassed a number of his records though, such as most wins and most pole positions, and will move onto one title more than him if he scores more points than Max Verstappen in the 2021 season finale in Abu Dhabi.
Nevertheless, regardless of what the statistics say, nobody will ever be greater than Schumacher in Wolff's eyes. Not even his own driver.
"Nobody will ever be greater than Schumi," the Austrian told BILD.
"Even if the statistics show Lewis at the front…Michael shaped a generation like no other. He is iconic.
"You cannot make comparisons across generations. Lewis is the greatest of his generation."
After 21 races, nothing splits Max Verstappen and Lewis Hamilton

Who will be crowned champion of the world on Sunday? 🏆#AbuDhabiGP | #F1 | #HistoryAwaits pic.twitter.com/UqOjuXEpQQ

— Formula 1 (@F1) December 10, 2021
Hamilton's quest to become the first driver to surpass Schumacher's tally of championships has seen him engage in a titanic title fight with Max Verstappen's Red Bull this season.
The two have gone wheel to wheel a number of times and while the 36-year-old was adjudged to be at fault when they came together at Silverstone, many feel the Dutchman has raced too aggressively since then.
Wolff feels the 24-year-old has indeed been "extremely tough", but also expects him to continue to be as long as he is let off as he was in Brazil, when not penalised for forcing Hamilton off the track when defending his position.
"It's extremely tough racing," Wolff said.
"But he's got away with that so far. Then it is, of course, difficult for him to accept this will not work if one is punished for it at some point."
While the stewards did not penalise Verstappen for his racing in Brazil, he was forced to concede a place and given two time penalties for his driving at the penultimate round in Saudi Arabia.
One of them was for, in the FIA's eyes, causing a collision between himself and Hamilton when he braked hard in front of the Briton while trying to let him past just before a DRS detection zone.
When the two drivers made contact, Wolff was seen shouting and throwing his headphones across the Mercedes garage in fury, and says he did so as he thought his driver had just lost the title fight.
"That we lost the Drivers' championship," he said when asked what he had feared at the time.
"Fortunately, it wasn't like that. But I lost the headphones. Only the left ear worked. Fortunately, I got a new one straight away."
Schumacher can't decide who he wants to win
Mick Schumacher is still undecided on who he wants to win the Championship.