Toto Wolff: 'This time, they followed the rules' after latest Safety Car controversy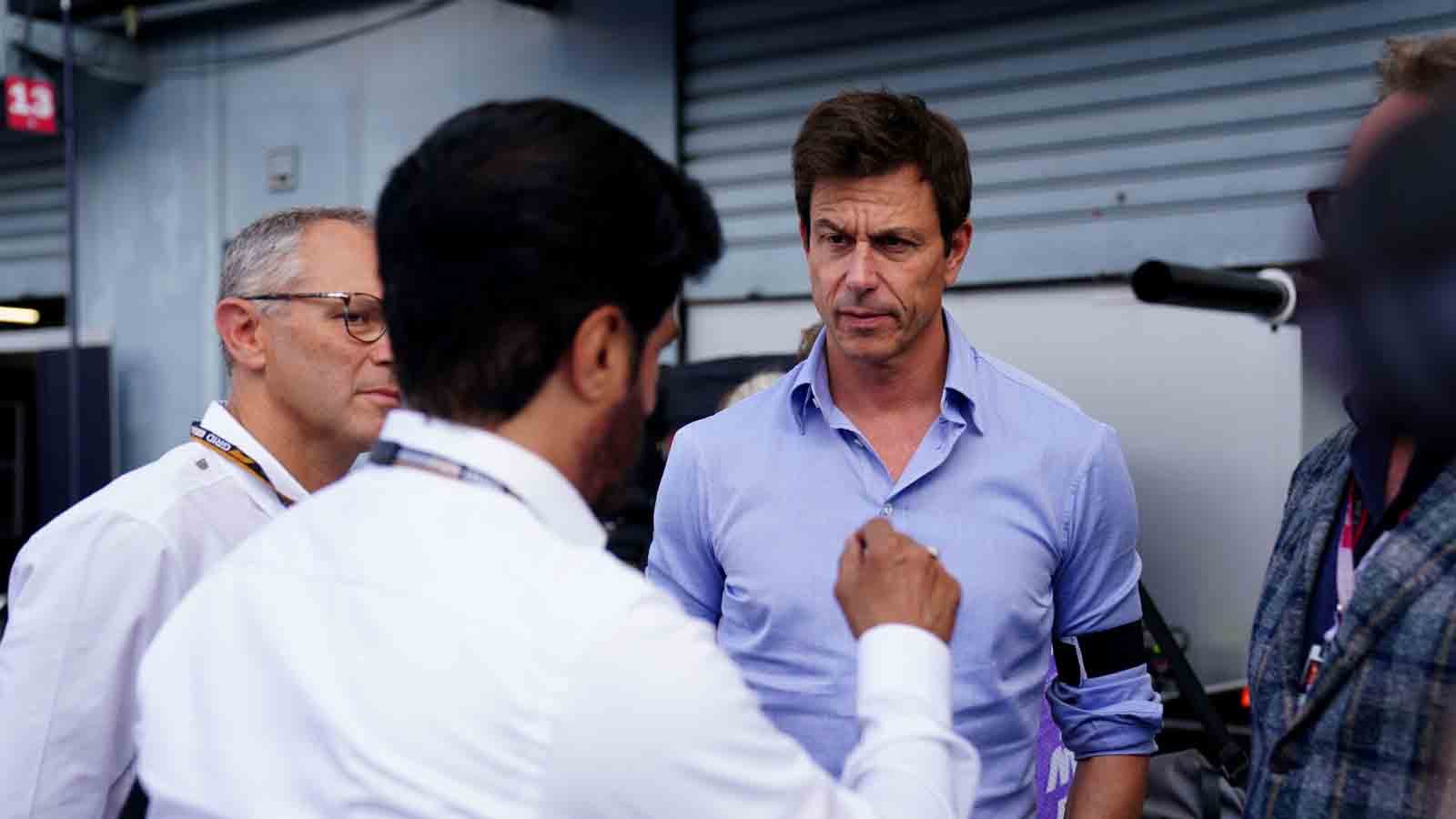 Toto Wolff said finishing the Italian Grand Prix under the Safety Car was the correct thing to do, quipping the rules were followed "this time".
The race at Monza concluded behind the Safety Car after a late retirement for Daniel Ricciardo saw him pull to the side of the track between the two Lesmo corners, prompting the Safety Car to emerge six laps from the end.
But the McLaren was reportedly stuck in gear, making it more difficult for marshals to remove the car as they looked to get the track cleared before the end of the race.
The Safety Car also took several laps to pick up race leader Max Verstappen, with that combination of factors meaning the race was unable to get going again under green-flag conditions before the finish.
Charles Leclerc had called upon the FIA to allow the race to get back under way before the end, with the opportunity to close back up to Max Verstappen and set up a potential straight fight for victory in the final laps.
But despite the race not finishing at full speed, after the controversy that unfolded at Abu Dhabi last season the Mercedes team principal was pleased to see the correct procedures were followed, with the Safety Car regulations having been made clearer after the FIA's investigation into how the 2021 season had ended.
"The race direction will be under critics, but this time they followed the rules," Wolff said to Sky F1 after the race.
"Maybe they could have done it a lap earlier or let George [Russell] through, but at least they followed the rules and they accepted the race ends under the Safety Car and this is how it should be, or shouldn't have been."
Russell converted a front-row start into a podium finish at Monza, Wolff believing he and Lewis Hamilton had made the most of what was available to them going into the race.
"I think we can see we are on a track that doesn't suit us," he said. "We are clearly third on the road and so three and five is probably the maximum exploit."
Started from the bottom, now we're h̶e̶r̶e̶ P5. 👏 pic.twitter.com/PGWDFQulpH

— Mercedes-AMG PETRONAS F1 Team (@MercedesAMGF1) September 11, 2022
Hamilton had plenty of work to do after a back-of-the-grid start hampered his chances, but he steadily made his way up the field and took a hard-earned P5 finish.
Carlos Sainz also rose 14 places in the race at a much faster rate than the seven-time former World Champion, but Hamilton was eventually able to pick off plenty of cars in front to take 10 points from the weekend.
"It wasn't enjoyable at the beginning, it looked like [he was] a little bit stuck," Wolff said of Hamilton's performance.
"But then once the tyres came together, he was very quick."
Read more: Charles Leclerc laments 'frustrating' Italian Grand Prix Safety Car finish