Wolff: A lot at stake but Horner was 'naughty' in Qatar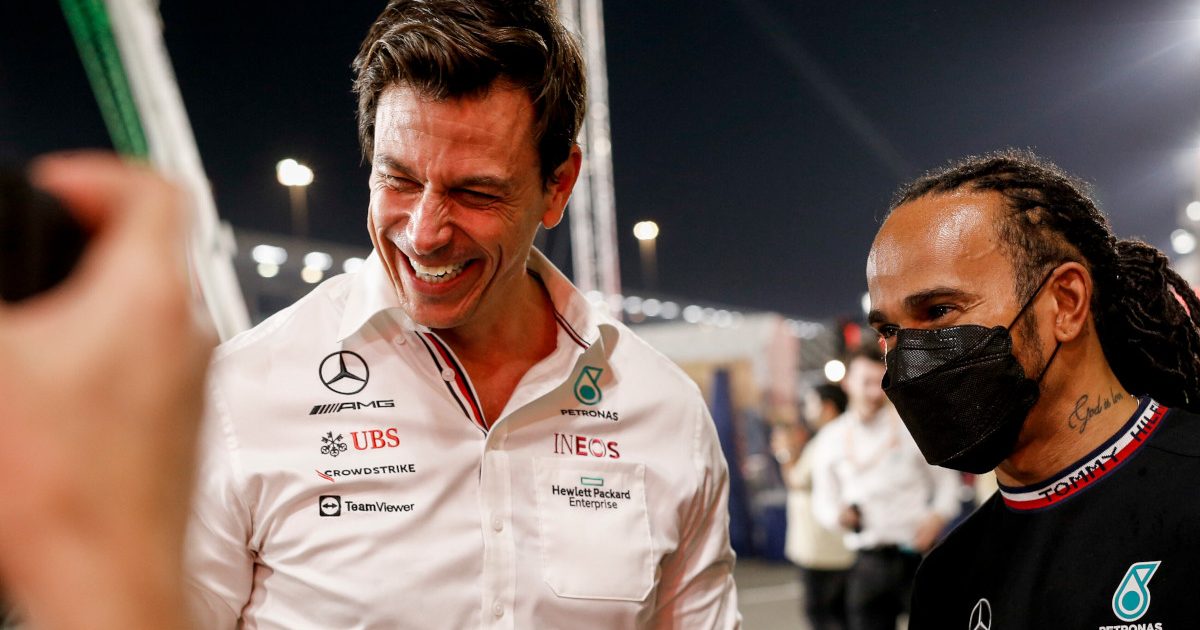 Toto Wolff says Christian Horner was "naughty" in his criticism of the marshals at the Qatar Grand Prix.
Max Verstappen qualified second for Sunday's Qatar race only to find himself down in seventh place on the grid after he was hit with a five-place penalty for ignoring double waved yellow flags in qualifying.
On his final hot lap in Q3, the Dutchman came up behind the slow moving AlphaTauri of Pierre Gasly, the Frenchman having suffered a puncture after shattering his front wing.
One marshal was waving double waved yellows but there was no indication on the boards or on Verstappen's on-board dash.
As such he did not back off, later called to answer to that before the stewards.
They said in their ruling that while they sympathised, it is up to the driver to drive the car unaided.
Horner wasn't at all impressed.
"To be honest with you, we are really struggling to understand it. It looks like a complete balls-up," Horner told Sky F1.
"I think it's just a rogue marshal that stuck a flag out and he hasn't been instructed to by the FIA. They've got to have control of their marshals. It's as simple as that."
Horner angered FIA race director Michael Masi with his criticism of his marshals, the Australian making it clear that he felt the Red Bull team boss was out of order.
Christian Horner has received an official warning. The FIA say Horner apologised and 'also offered to participate in the 2022 FIA International Stewards Programme in early February.' #F1 https://t.co/mL3WdWheJT

— PlanetF1 (@Planet_F1) November 21, 2021
Horner was handed an official warning by the Race Stewards, the Brit offering to attend a marshals course next season to gain a better understanding of their job at a grand prix weekend.
Wolff says he while he understands the emotion Horner must have been feeling at the time, he is "responsible" for what he says and does.
"I think that there is a lot at stake and you always need to…in a way I don't even want to comment on him because we are all responsible for what we say and what we do," Wolff told reporters in Qatar.
"[We all] have our own pressures and that is certainly very high."
The Austrian did however reveal that he had yet to be told exactly what it was Horner said.
"I haven't even heard or read what he said, only that he was naughty," he added with a smile.
Horner has since apologised for his comment.
"I'd like to make it clear that the marshals do a wonderful job," said the team boss.
"My frustration was not with the marshals but at the circumstance. If any offence was taken by any individual then I apologise for that.
"It's still frustrating to end up in the situation that we did, but it was a phenomenal recovery by Max and the team today."
Lewis Hamilton won the Qatar Grand Prix with Verstappen P2 but with the fastest lap point. As such the gap between the two is down to eight points with 52 still in play.
PlanetF1 Verdict
Horner overstepped the mark with marshal criticism
Christian Horner was summoned to the stewards following out of line comments.