Wolff expects new engines to be delayed to 2026
Toto Wolff and Christian Horner have not agreed on much this season, but they appear to concur about delaying F1's new engine rules by a year.
The next evolution of Formula 1 power units is due to be introduced in 2025, but Red Bull team principal Horner has said it would be "more sensible to do the job properly for 2026".
There has not been much common ground recently between the bosses of this year's two World Championship protagonists, who have traded jibes, yet this is one area in which they seem to be united.
Mercedes F1 co-owner and team principal Wolff gave his opinion after a meeting of Formula 1 engine stakeholders at the Red Bull Ring last weekend, which was also attended by representatives of potential future manufacturers Audi and Porsche.
It would save substantial cost to delay the new engines by a year, considering teams are next season having to invest in all-new cars due to the sweeping change in regulations.
"It is possible we will find a compromise, advance the use of green gasoline a year or two and extend the current rules for a year," said Wolff, quoted by SoyMotor.
"It is possible everyone wants to be ready in 2026 because F1 should be an example."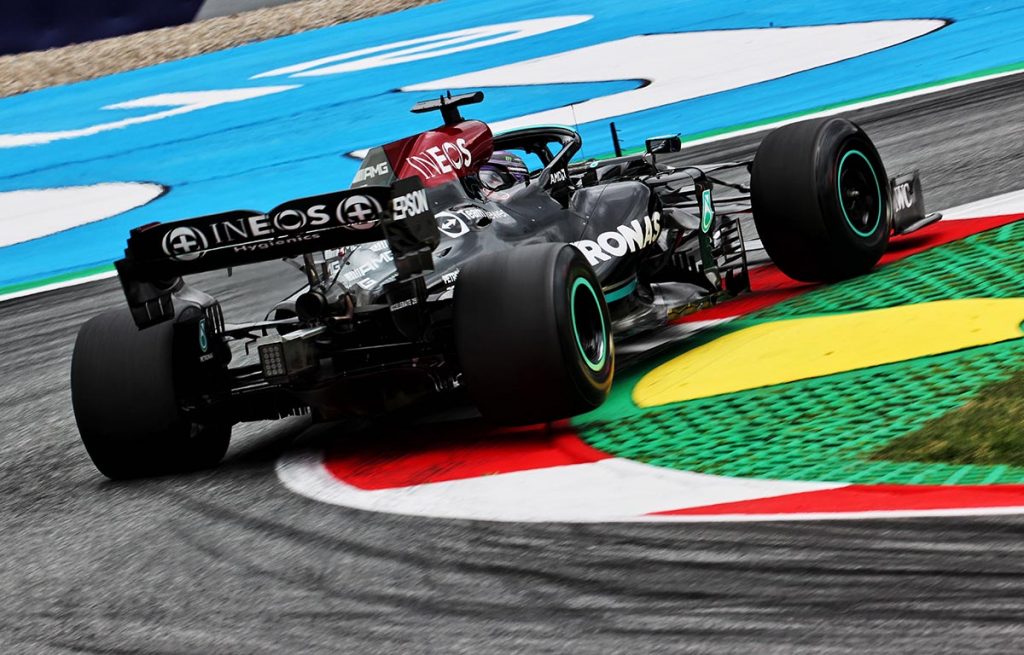 Check out all the latest Mercedes merchandise via the official Formula 1 store
F1 CEO Stefano Domenicali, who helped to chair the meeting in Austria, thought the discussions had represented a "good step" in determining the way ahead for 2025 and beyond – and said the turbo hybrid concept, introduced in 2014, will remain.
"Hybrid will be there, of course," said the Italian. "The focus on the future will be more on the hybridisation of our engine. The fundamentals of all this engine will stay."
Until this year, with Mercedes now trailing Red Bull significantly in both championships after nine races, Wolff's team had completely dominated the turbo hybrid era.
The Austrian added: "I don't know what the solution will be, but we need a power unit that is also representative in the field of electrification.
"But at the same time we must develop it with a budget well below current ones…and that biofuels constitute an essential part."
Wolff said "the road must stop for current six-cylinder engines".
"We do not have to reinvent the wheel, simply optimise the electrical part together with the use of sustainable fuels. This is the right direction."
Follow us on Twitter @Planet_F1, like our Facebook page and join us on Instagram!