'We can't be old petrolheads with screaming engines'
Toto Wolff has said the new power units to be introduced in Formula 1 will "massively increase" the electrical element involved, so the sport can be "relevant" moving forward.
The Mercedes team principal agreed with rival Christian Horner in saying that the new power units, pencilled to be brought in from 2025, should be delayed by a year to offer more time for teams to maximise their performance in that area.
Representatives from Audi and Porsche were at a conference involving Formula 1's current engine providers in Monaco earlier in the week, with discussions taking place as to how Formula 1's new power units will be put together moving forward.
"We want to save costs, so we don't want to reinvent the wheel," Wolff said, quoted by Motorsport.com.
"But we also want to have an engine that is relevant from 2025 to 2030, and we can't be old petrol heads with screaming engines when everybody expects us to be going electric.
"So these engines are still going to be fuelled. We are staying with the current V6 format, but the electric component is going to massively increase."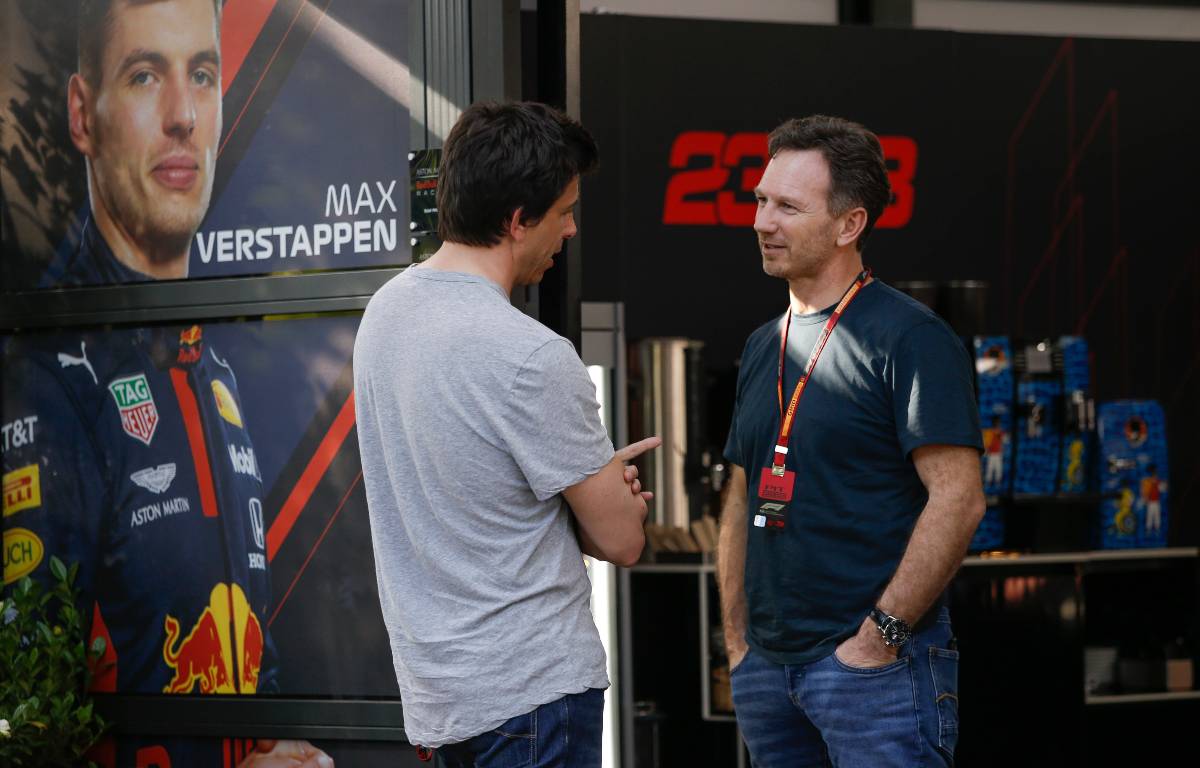 Check out all the latest Mercedes merchandise via the official Formula 1 store
An internal combustion engine will remain on the cars, but the hybrid MGU-H element of the current power units may be taken away due to the expense caused by their construction.
This could pave the way for more kinetic energy to be used, to make up for any power shortfall. Discussions are ongoing, but the consensus is that the new sustainable fuels being brought into the sport have contributed to the keeping of a combustion engine with the new formula, alongside the sport's continued mission to become more environmentally friendly.
"Why we are staying with the internal combustion engine is that we believe that the fuel is going to be with us for a long time," Wolff explained.
"In Europe we may have the ambitious targets of having electrical mobility as part of our daily life by 2030, and I can see at Mercedes how ambitious the targets are, but in the rest of the world, we will have millions of vehicles that would still run on fuel.
"For Mercedes cars itself, we believe that we will have several million vehicles in the world that will still run on fuels. So what we can contribute with our innovation is to help them to develop sustainable fuels: be it biofuels or be it synthetic fuels.
"Our cars will run on 100 percent sustainable fuels by 2025, and this is how we will contribute to the reduction to the world's CO2 emissions."
Follow us on Twitter @Planet_F1, like our Facebook page and join us on Instagram!