Toto Wolff: New engine supplier makes 11th team debate 'a completely different game'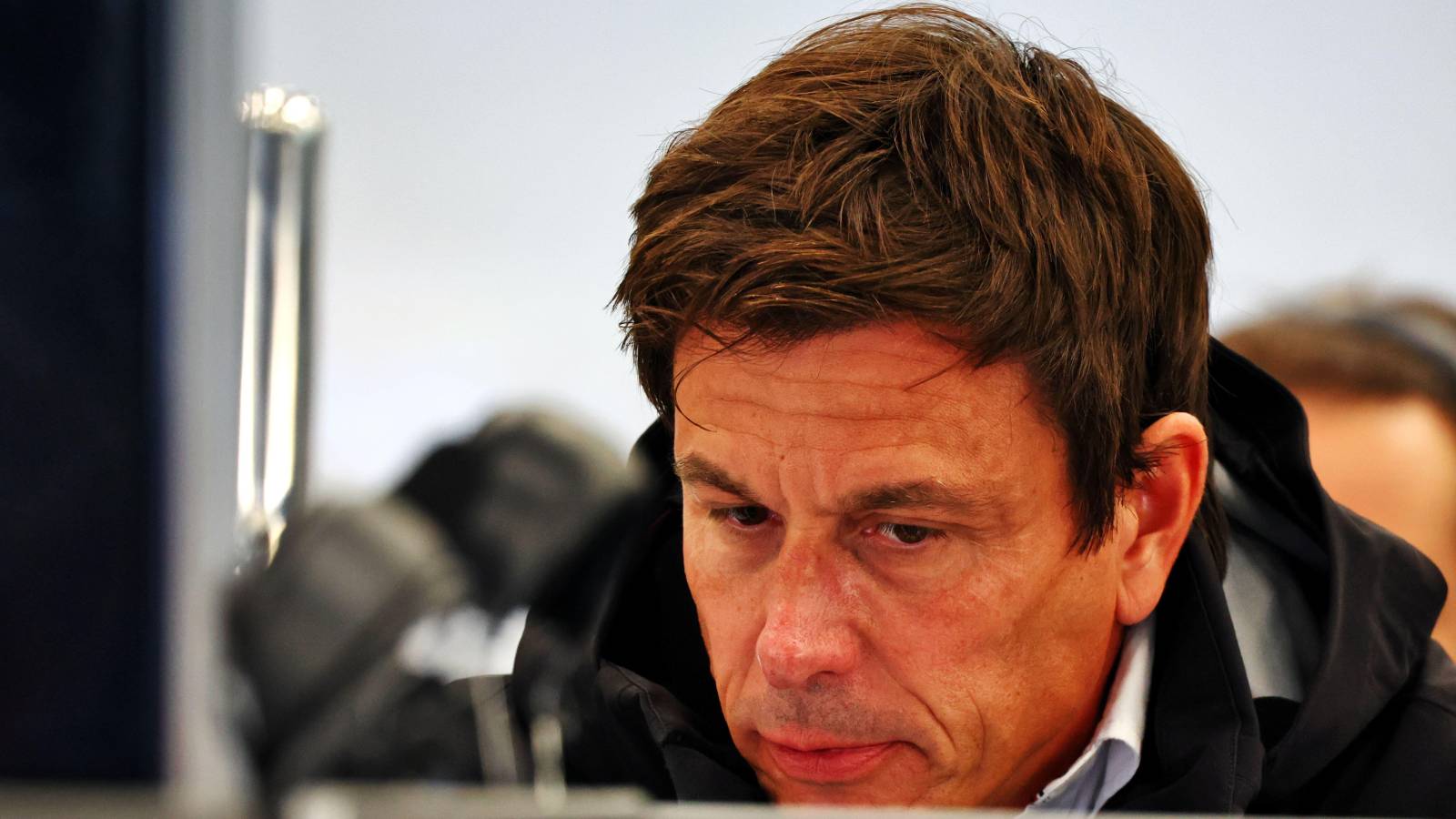 Toto Wolff said he is happy to "share the cake if the cake is bigger" in reference to other teams joining Formula 1.
As the sport's popularity has grown, there has been an increasing number of constructors wanting in on the act.
The Andretti Group has been, so far unsuccessfully, trying to enter F1 since last year while both Audi and Porsche are working on making their way in with the former confirming they will enter 2026 as an engine constructor.
Audi want more though and have been working to purchase the Sauber team while Porsche up until recently looked to have a deal with Red Bull for a 50-50 partnership but that has since fallen through.
It is Andretti though who has had a harder time with their pleas repeatedly falling on death ears from the FIA and the F1 teams.
Wolff has been the biggest opponent to the hypothetical Andretti arrival and argued that while it is a big name that could attract even more US viewers, it would also lessen the current teams' value as they would be forced to share their winnings with an extra team.
For the first time, Wolff has conceded some ground in the fight and said that if a team like Andretti were to agree a deal with a new power unit supplier than that would be a different arrangement.
Currently there are four engine suppliers who service all of the teams. Mercedes powers Williams and McLaren as well their own car, Red Bull Powertrain engines are in the Red Bull and AlphaTauri cars, Ferrari supply themselves, Haas and Alfa Romeo while Renault make their own engines for the Alpine team.
This needed to be said; it's about time https://t.co/RR3ZUeB9fN

— Mario Andretti (@MarioAndretti) August 11, 2022
"Formula 1 thrives because we have 10 teams, each with a different DNA, dedicated to Formula 1, most of which have spent more than a few billion over many years," Wolff said, as per motorsport-magazin.com.
"And that has made Formula 1 what it is today.
"If a new team wants to join, anyone is free to propose it to the FIA, then the FIA and F1 have to investigate whether that team is suitable for our business. That has not been the case so far.
"If a team comes with a new engine supplier and says this is what we want to do, then of course it's a whole different ball game and will trigger different considerations, that's the point for me as a team owner. It's not a problem to share the cake if the cake is bigger."
In the wake of Andretti's struggle to break onto the F1 grid alongside Colton Herta's inability to gain a superlicence, Formula 1 has been accused of being "elitist" and only wanting American money, not their drivers or teams.
"They don't want us," IndyCar driver Graham Rahal tweeted. "Remember that. They want US companies' money, they want wealthy US individuals' money. But they don't care about the rest. Always has been that way, always will be."