Wolff: If that's Wittich's biggest misstep, I'll take it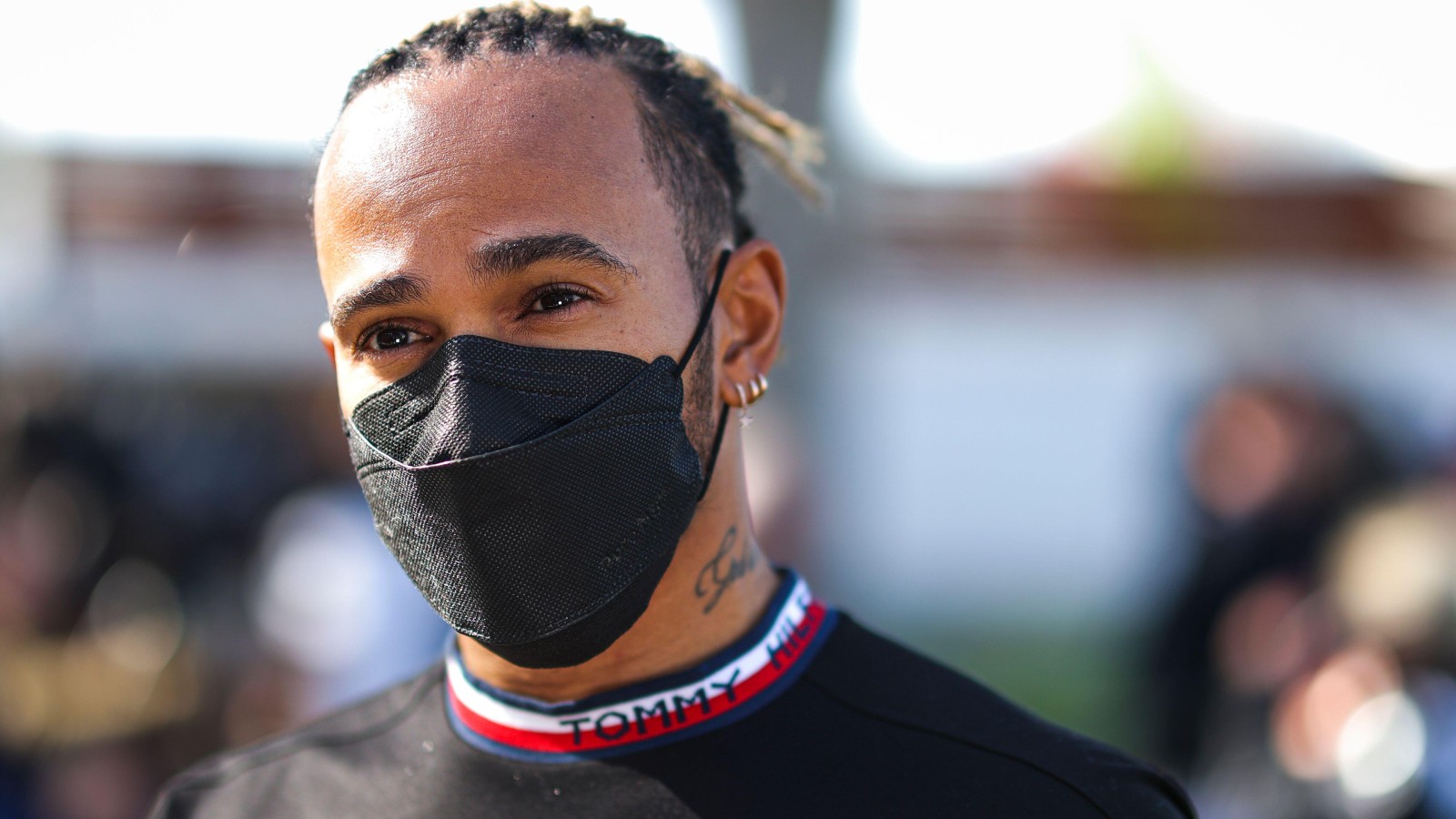 Toto Wolff feels if Niels Wittich's decision to enforce a jewellery ban is his biggest faux pas of the season, he will take that "a thousand times over".
New FIA race director Wittich surprised many in the Albert Park paddock on Friday when he informed the drivers in his pre-race notes he would be enforcing the rule that bans drivers from racing with piercings or necklaces.
He was referring to the regulation that states the "wearing of jewellery in the form of body piercing or metal neck-chains is prohibited during the competition and may therefore be checked before the start".
That had the drivers joking about their piercings in the Friday press conference before Lewis Hamilton, the driver with the most visible piercings, defiantly displayed his earrings on the grid.
Hamilton later told The Mirror: "I don't have any plans on removing [them]. I feel there are personal things and you should be able to be who you are. And I will continue to do that."
Lewis Hamilton and Max Verstappen were joking around after the FIA's reminder on body piercings.https://t.co/FLRhACGPCp #F1 🇦🇺 #AustralianGP pic.twitter.com/yIJ65mMVGC

— PlanetF1 (@Planet_F1) April 8, 2022
Sky's Ted Kravitz was quick to claim the new regulation was "specifically targeted" at the seven-time former World Champion.
But at a time when Formula 1 is still trying to shake off last year's Abu Dhabi controversy, the race that ultimately led to Wittich getting the job of race director after Michael Masi was fired, Wolff has been left scratching his head over this one.
"How he has run the first few races has been respectful, solid and he hasn't put a single foot wrong," the Mercedes motorsport boss told the PA news agency.
"But is that [jewellery ban] a battle he needs to have at this stage?
"However, if it turns out to be the biggest unfortunate misstep of a race director, I would take it a thousand times over."
The last time a race director made a blunder, to put it mildly, was Masi at last year's title-deciding Abu Dhabi Grand Prix.
His decision-making cost Hamilton an eighth World title with Masi allowing only the cars between the Briton and his championship rival, Max Verstappen, to unlap themselves, setting up a final lap shootout with Verstappen on fresh tyres and Hamilton's some 40 laps old.
The Mercedes driver did not stand a chance, Verstappen taking the race win and the World title.
Wolff is still smarting from that, the Austrian labelling Masi a "liability for the sport".
"It's quite interesting because I had lunch with him [Masi] on the Wednesday before the race," said Wolff. "I said to him 'I really want to tell you, without patronising you, that you need to take criticism on board and develop from there. Lewis does it every day, but you are a guy who always seems to know better'.
"It wasn't about influencing him but really giving my honest feedback that he shouldn't block outside opinion as simply being wrong.
"You hear from the drivers and how the drivers' briefings were conducted [by Masi] and some of the guys said it was almost disrespectful how he treated some of them.
"There is a promoter of one of the races in the Middle East who said he was so relieved he had gone because he got so much abuse from him.
"He was just immune to any feedback and even today he has not properly reflected that he did something wrong.
"He was a liability for the sport because everybody kept talking about Abu Dhabi and the race director, and the race director should not be somebody people talk about but someone who does the job and makes sure the race is run according to the regulations."
Hamilton, Wolff speak on F1 jewellery ban
Lewis Hamilton made it clear you would have to chop his ear off if he were to comply with the rules.