Toto Wolff won't be drawn on continued Daniel Ricciardo to Mercedes rumours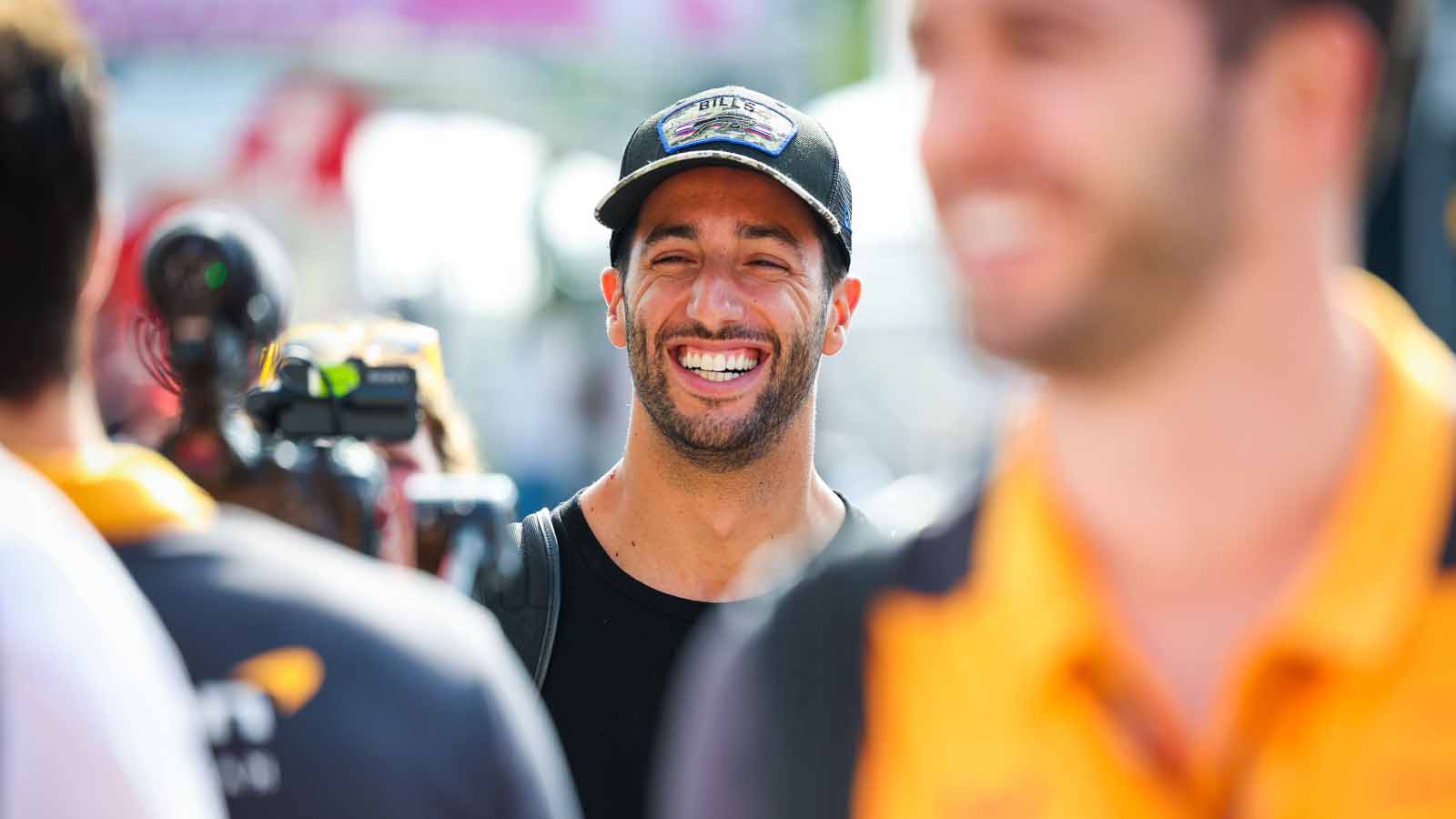 Toto Wolff refused to comment on rumours Daniel Ricciardo is speaking with Mercedes, saying he thinks the Aussie is in talks with "several teams" including his former Red Bull outfit.
Agreeing to part ways with McLaren after two lacklustre seasons, Ricciardo wants a break from Formula 1 racing next season, but he doesn't want to leave the paddock entirely.
Instead the Aussie is chasing a reserve driver role, one that could potentially pave the way for him to return to the grid in 2024.
It has long been rumoured that he's in talks with Mercedes while in recent weeks Red Bull have also emerged as an option, Ricciardo having raced for the team from 2014 to 2018.
Neither team has a third driver confirmed for next season, Mercedes losing Nyck de Vries to AlphaTauri and Stoffel Vandoorne to Aston Martin while Red Bull have yet to commit to Liam Lawson.
"I think Daniel is talking to several teams about a possible role as a reserve," Wolff said in Mexico, "I think he is also talking to Red Bull.
"For us, we think he's a great character, but we are not ready yet to say who our third driver will be next season.
"His personality is an absolute strength and Daniel has been here for a long time. He knows these cars inside out.
"That can definitely be an advantage, but I don't want to start any rumours here because the truth is that we haven't decided anything yet."
Toto Wolff wearing Daniel Ricciardo's merch 👀 #F1

[📸 Paul Ripke/Instagram] pic.twitter.com/vdc1tUFTKN

— PlanetF1 (@Planet_F1) October 26, 2022
While Ricciardo has been seen several times of late speaking with Wolff, it was perhaps a picture of the Mercedes team boss wearing the 33-year-old's clothing range that got fans really excited.
Ricciardo explained how it came about.
"It's good stuff," he said of his clothing range. "It's simple as that. I gave George [Russell] a sweater and Toto messaged saying he really liked it.
"So I said, 'You'll get one too.' Free samples, so to speak."
Wolff had a good chuckle over it.
"I'm promoting his merchandise," he told Sky Sports. "They just took a photo with some stupid glasses on me and then put it online but the sweatshirts I'm going to wear it overnight."
A note of Daniel Ricciardo-shaped caution from a double World Champion
Mika Hakkinen perhaps said it best when he pointed out that as a driver, "if you're not quick enough, there's always some kind of explanation, some reason".
He added that Ricciardo not being able to figure out why he's off the pace is "a bit scary" as drivers "have to know why I'm not able to maximise my performance to the same level as my team-mate."
It's a word of warning to prospective future teams, even though considering him as a reserve driver.
It's clear this season Ricciardo doesn't understand what's going wrong because if he did, he would have fixed it by now, it's been 20 races.
And it's hurt his confidence, severely.
"I don't know how I'm continuing to continue," he said after his P16 finish in Austin. "I have no idea what to say. Honestly, it's just 2022… when you think it can't get worse, it does."
Between the lack of understanding and the blow to his confidence, any potential team boss has to ask 'can this driver help develop the car, can he push the team up the order?'.
Sadly the answer right now is no.
Read more: Jenson Button 'struggles to see' Daniel Ricciardo taking top seat after year out