Mercedes have wrapped up both titles but Toto Wolff says they won't be lifting their foot off the gas as Formula 1 heads to Bahrain.
The 2020 season is almost over, just three races remain with a few interesting tussles still to be decided.
None of those, though, is a championship. That's already gone the way of Mercedes.
While the team secured the Constructors' title at Imola, Lewis Hamilton clinched his seventh Drivers' crown one race later in Turkey.
It was a momentous occasion with the 35-year-old equalling Michael Schumacher's all-time record for the most World titles.
"We witnessed something truly remarkable at the last race in Turkey with Lewis winning his seventh Drivers' Championship," said Wolff, "and the way in which he did it was spectacular."
Mercedes struggled in the tricky conditions with Hamilton over a pit stop behind the race leader after 10 laps.
He would go on to win the grand prix by 30 seconds.
But it wasn't all smooth sailing as his team-mate Valtteri Bottas spun six times and lost any chance of beating Hamilton to the title as he finished outside the points.
"In general," Wolff continued, "it was a difficult weekend for us as a team and a big challenge for everyone, but Lewis did an outstanding job to come from sixth on the grid to take victory and he has cemented his position among the all-time best sportspeople in the world.
"We had some mixed fortunes as it was a tough weekend for Valtteri, but we know how resilient and strong he is. I know he will bounce back stronger in these final three races."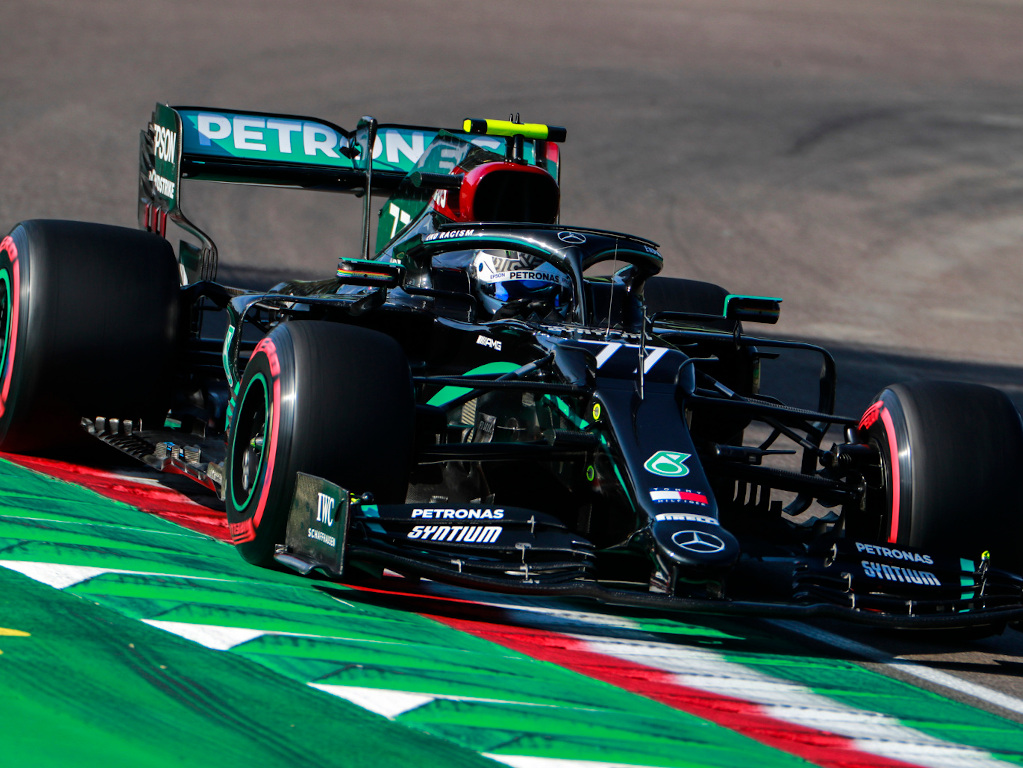 Get your hands on the official Mercedes 2020 collection via the Formula 1 store
But whether that 'stronger' leads to a third win of the season for the Finn is anyone's guess.
Bottas has not yet wrapped up second in the Drivers' Championship with Wolff vowing not to let up in the final three races.
"Now we look ahead to Bahrain and returning to a familiar circuit," said the team principal. "It always presents an interesting challenge, because of the variation in track conditions and temperatures between the sessions.
"FP1 and FP3 are held in the warmer daytime temperatures, but FP2, qualifying and the race take place in the cooler evening climate. This makes it challenging to set up the car and gather the right information when it counts.
"We've enjoyed some strong performances in Bahrain in the past and it's always a track that produces interesting racing."
He's also keen to see how the battle for third in the Constructors' plays out with four teams – Racing Point, McLaren, Renault and Ferrari – in the hunt.
"Both titles may have already been decided, but we're still going to give it our best shot and we will be following the intense battle for P3 in the championship with interest," he said.
Follow us on Twitter @Planet_F1 and like our Facebook page.