Toto Wolff warns: There's nothing minor about a Minor Overspend Breach
Formula 1 may be calling it a 'Minor Overspend Breach' but Toto Wolff doesn't believe the word "minor" belongs in that explanation.
Instead he feels any breach – even $500,000 – makes a "big" difference to a team's performance.
The FIA announced on Monday that Red Bull are guilty of a 'Minor Overspend Breach' when it comes to last year's budget cap.
As that was set at $145 million, it means the team overspent by less than $7.25 million which is five per cent of the cap. What the exact figure is, right now only the FIA knows.
However, given that Wolff believes half a million can make a difference, he reckons the world "minor" is somewhat ironic.
"Is it a so-called minor breach, because I think the word is probably not correct?" he recently said.
"If you're spending five million more, and you're still in the minor breach, it still has a big impact on the championship.
"To give you an idea, we obviously monitor closely which parts are being brought to the track from the top teams every single race – for the 2021 season and the 2022 season.
As cost cap talk rages on, Lewis Hamilton has questioned the four upgrades Red Bull were able to introduce after Silverstone 2021. #F1https://t.co/G55MGk0tGF

— PlanetF1 (@Planet_F1) October 6, 2022
"We can see that there are two top teams that are just about the same and there is another team that spends more.
"We know exactly that we're spending – three and a half million a year in parts that we bring to the car. So then you can see what difference it makes to spend another $500,000.
"It would be a difference."
The Mercedes motorsport boss also drew attention to Mercedes' heavy W13, the car reportedly one of the heaviest on the grid.
While Wolff would have happily spent the money to create a lighter chassis, he says Mercedes just didn't have it within the limits of the cap.
"We haven't produced lightweight parts for the car in order to bring us down from a double-digit overweight because we simply haven't got the money," he said. "So we need to do it for next year's car.
"We can't homologate a lightweight chassis and bring it in, because it's just $2 million that we will be over the cap. So you can see every spend more has a performance advantage."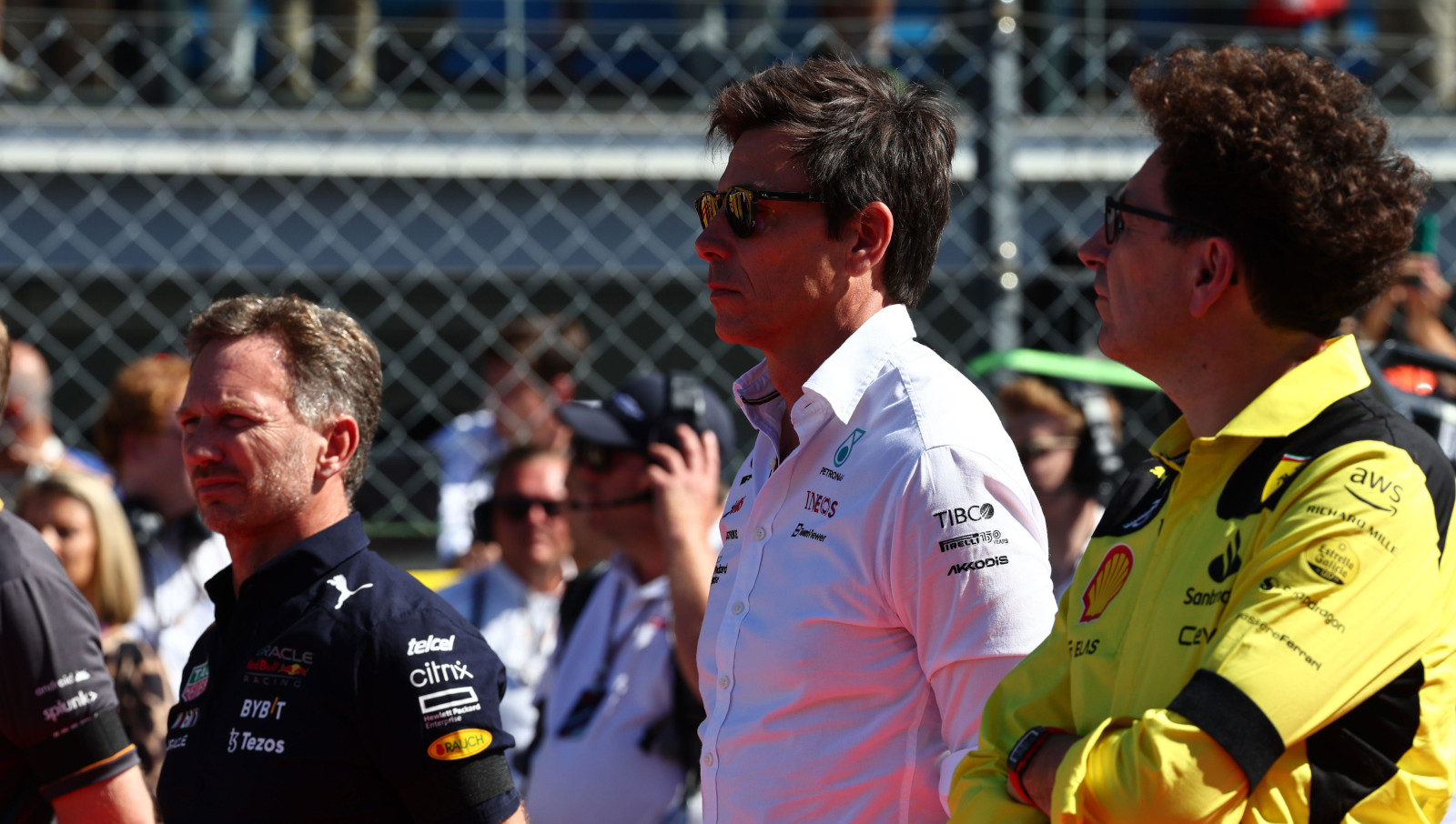 In the dark over how minor Red Bull's minor overspend was
The FIA have kept mum on how much they believe Red Bull have overspent, the Milton Keynes squad "surprised and disappointed" to be told they have given they insist they were under the cap.
It could be anything from $7 to $7.25 million.
If it's the former then Red Bull perhaps bought a loaf of bread and a litre of milk too many, catering memes doing the rounds, but if it's the latter, as Wolff said, that's double Mercedes' in-season development budget.
It's also double Ferrari's, and a lot more than the likes of Haas and Alfa Romeo had to spend.
In fact Alfa Romeo team boss Fred Vasseur says their budget was only "2.4 million" and that with "200,000 you can bring a big update" and one that's worth "a couple of tenths for more than one race".
Based on that, Red Bull potentially gained a massive, nor minor, major (or in F1 terms 'Material').
But of course that's all speculation until the FIA reveals the exact figure…