Toto Wolff now plots new Mercedes direction after 'wrong concept' chosen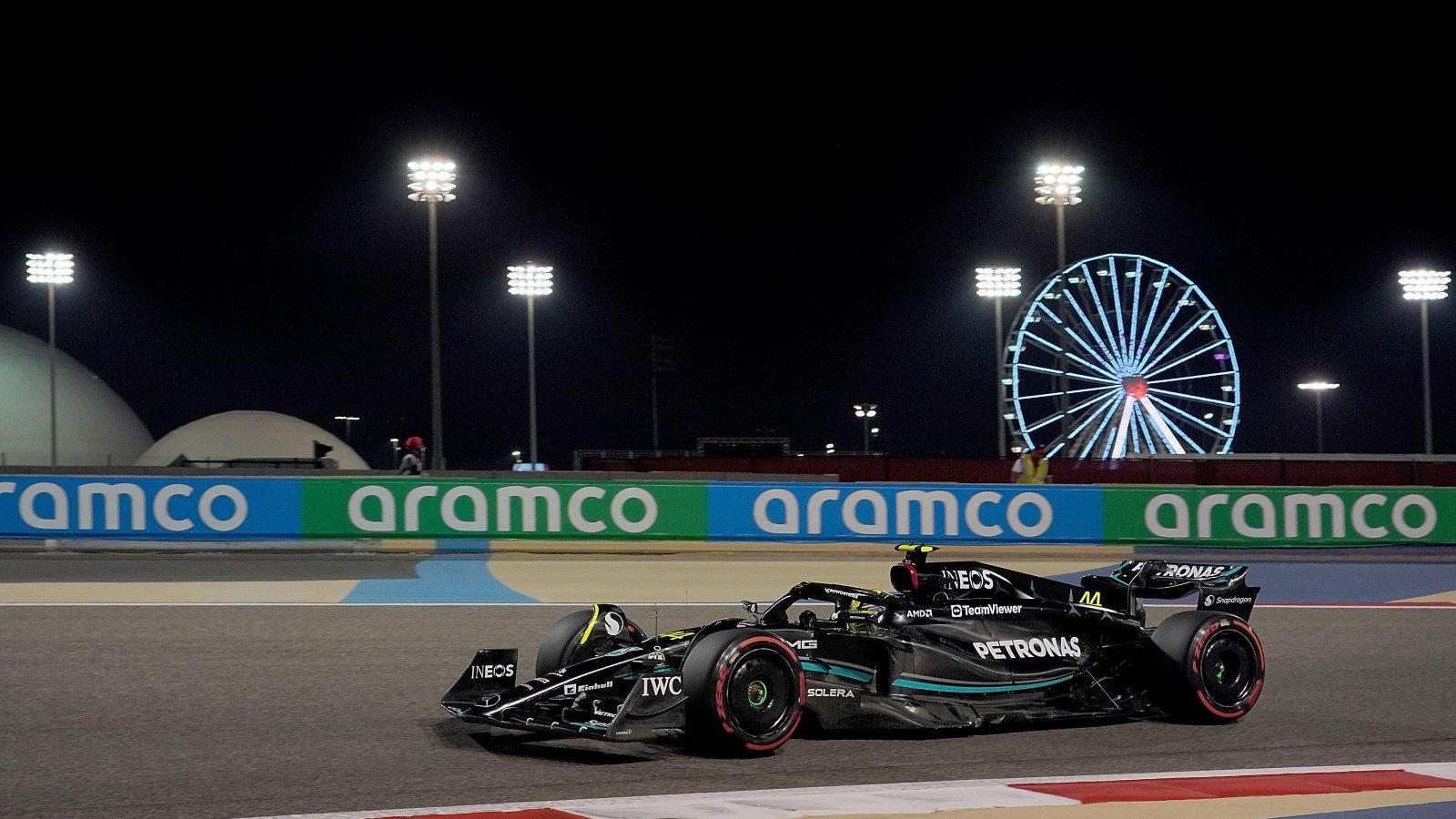 Mercedes boss Toto Wolff has admitted that the team's current car concept may have taken them in the wrong direction for competitiveness.
For the first time since Mercedes introduced the car concept for the new ground-effect era that resulted in a comparatively uncompetitive W13 and the current W14, Wolff has admitted that the direction the team have pursued may not have been the correct one.
The W13 drew plenty of attention when its sidepod-less specification was revealed to the world in Bahrain, with the W14 sticking with the same concept as Mercedes sought for evolution rather than plumping for a similar philosophy adopted by their immediate rivals.
In qualifying for the Bahrain Grand Prix, George Russell finished in sixth, with Lewis Hamilton in seventh, over six-tenths down on the pole lap set by Max Verstappen.
Toto Wolff: We're simply not good enough
Speaking to media after the qualifying session, Wolff was matter-of-fact to the point of being blunt as he admitted the W14 may not be able to challenge for titles.
"I don't think this package is going to be competitive eventually," he told media, including PlanetF1.com.
"We gave it our best go, also over the winter, and now we just need to all regroup and sit down with the engineers, who are totally not dogmatic about anything. There are no holy cows and [we need to] decide the development direction that we want to pursue, in order to be competitive, to win races.
"It's not only like last year, scoring many podiums and eventually you get there. I'm sure we can win races this season. But, it's really the mid and long term that we need to look at, and which decisions we need to take."
PlanetF1.com recommends
Lewis Hamilton labels W14 'average' and 'not alive' after Bahrain qualifying
George Russell tips Fernando Alonso over Ferrari as the Bahrain GP 'dark horse'
Mercedes: Aston Martin gained two seconds in six months and their car is half of ours
Asked about whether Mercedes had hit the targets they set themselves for the development of the W14, Wolff explained that all the figures they'd hoped to hit had been hit – but it's still not enough.
"We hit our targets – that's why we gave it our best shot," he said.
"The moment comes when the stopwatch comes out and that showed us we're simply not good enough, we have not got enough downforce and we need to find solutions to to fix that.
"We are losing in the high speed – Turns 5, 6, 7. This is pretty much the only place where we are losing those large chunks of time – we are OK in the other corners, we are OK on the straight."
Toto Wolff: We thought we could fix the concept
Having struck out in their own development direction with the concept of W13/14, Wolff said no one individual will be held responsible for the mis-step that has resulted in the team's toppling from the top of F1 after eight consecutive Constructors' Championships between 2014 and 2021.
"At this team, we blame the problem and not the person at hand," he said.
"We have all the ingredients to be successful, the people, the infrastructure that won eight consecutive championships in a row. We got it wrong last year, we thought we could fix it by sticking to this concept of car and it didn't work out.
"So we need to switch our focus up to what we believe can be the right direction. What is it that we are missing and, therefore, those data points this weekend are very important. We see on the GPS where we are lacking performance, where we are good, and we just need to sort out what that is, and whether it is sticking with the sidepods on the car or the really subtle things that bring performance is a different question.
"But, within the group, we will embark on untreated paths."