Toto Wolff on the one driver he hopes will 'make it into a Red Bull seat one day'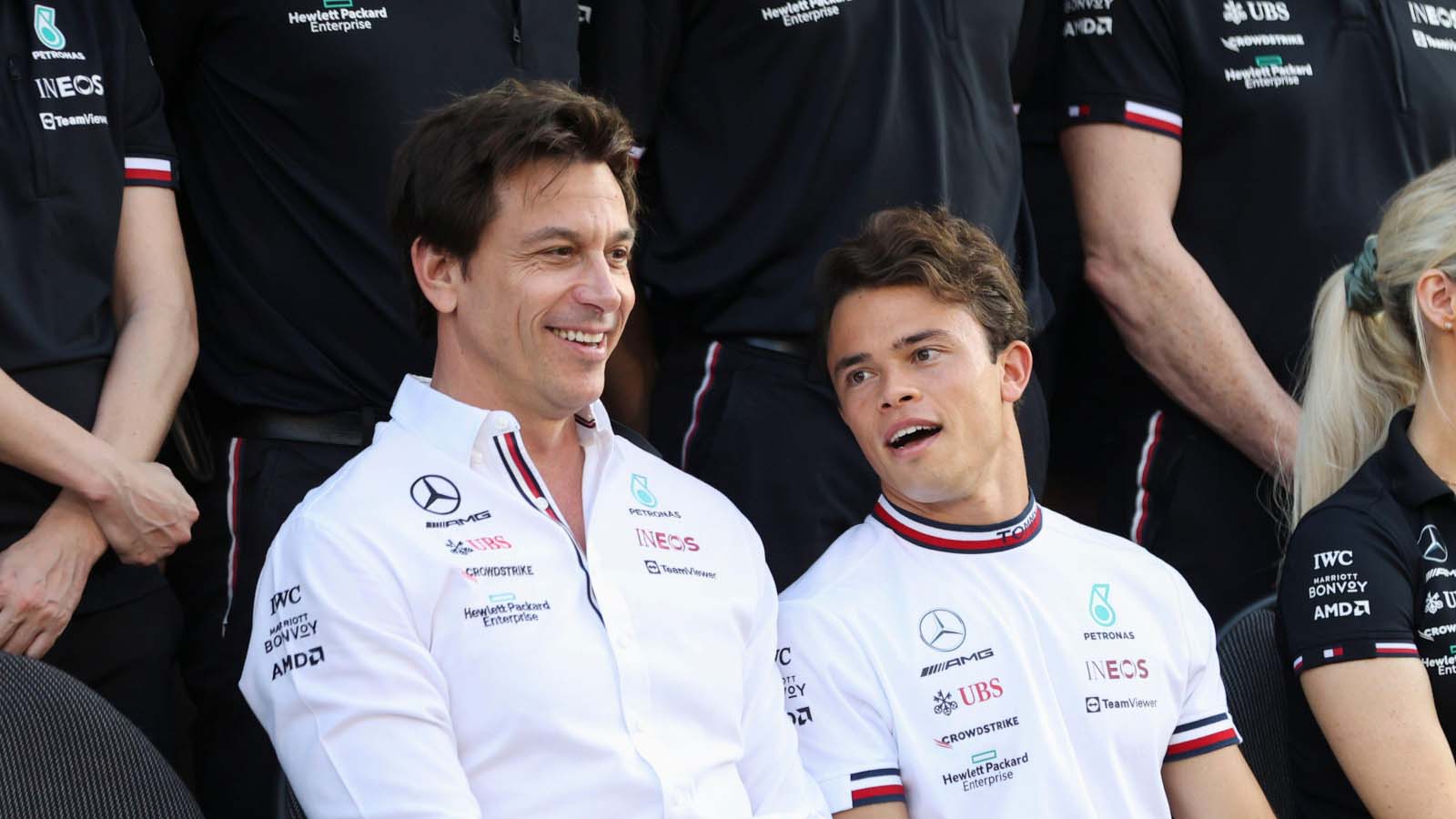 Signed to AlphaTauri after scoring points on his Formula 1 debut, Toto Wolff hopes Mercedes will one day race against Nyck de Vries in a Red Bull racer.
Four years after winning the Formula 2 championship title, De Vries has finally secured a full-time Formula 1 race seat with AlphaTauri signing him after his incredible points-scoring debut at last year's Italian Grand Prix.
Called up by Williams for a one-off appearance, substituting for the unwell Alex Albon, De Vries not only out-qualified the more experienced Nicholas Latifi but scored points for the Grove team – a rare occurrence for Williams in 2022.
His performance caught the attention of the paddock, although most teams – including his parent team Mercedes – had already confirmed their drivers for the 2023 season.
AlphaTauri, though, had not and once it was decided Pierre Gasly would be off to Alpine, the team snapped up De Vries as Yuki Tsunoda's new team-mate.
That officially brought De Vries' partnership with Mercedes, which yielded the 2020–21 Formula E title to an end.
Mercedes motorsport boss Wolff was asked by Swiatwyscigow.pl if he'd consider bringing the 27-year-old back into the fold in the years to come.
"I thought about it," he admitted.
But ultimately he hopes "that he stays there, and I hope that he's successful in AlphaTauri.
"I hope he will be so good to make it into a Red Bull seat one day, because he deserves that."
He added: "And then we take it like sportsmen, and we fight it out."
A 2025 Red Bull seat if De Vries proves himself?
With George Russell committed to Mercedes for the long-term and Lewis Hamilton already speaking about extending his contract, there's no room at the Mercedes inn for De Vries in 2024 or even 2025.
He needs to make the AlphaTauri deal work for him, but that's easier said than done.
AlphaTauri is a team used to give experience to – and let's be honest see if they have what it takes – potential candidates for a Red Bull race seat. The cull can be brutal, just ask Jean-Eric Vergne or Daniil Kvyat.
The Dutchman, though, has two things going in his favour – two things that AlphaTauri don't usually have amongst their drivers – age and experience.
It may not be F1 experience, but he knows how to race a car and how to get it across the line in first place. He also knows how to deal with disappointment, having faced that several times in his 27 years.
While Red Bull have not confirmed the duration of his AlphaTauri contract, likely to be one year with an option for a second, pundits are already predicting he'll be on the grid in 2024.
If that goes to plan Wolff may yet get his wish to see De Vries in a Red Bull come 2025, the driver potentially replacing Sergio Perez.
Read more: F1 2023 predictions: The next move for the seven out-of-contract drivers