Wolff on 2021: 'Leave rules as they are'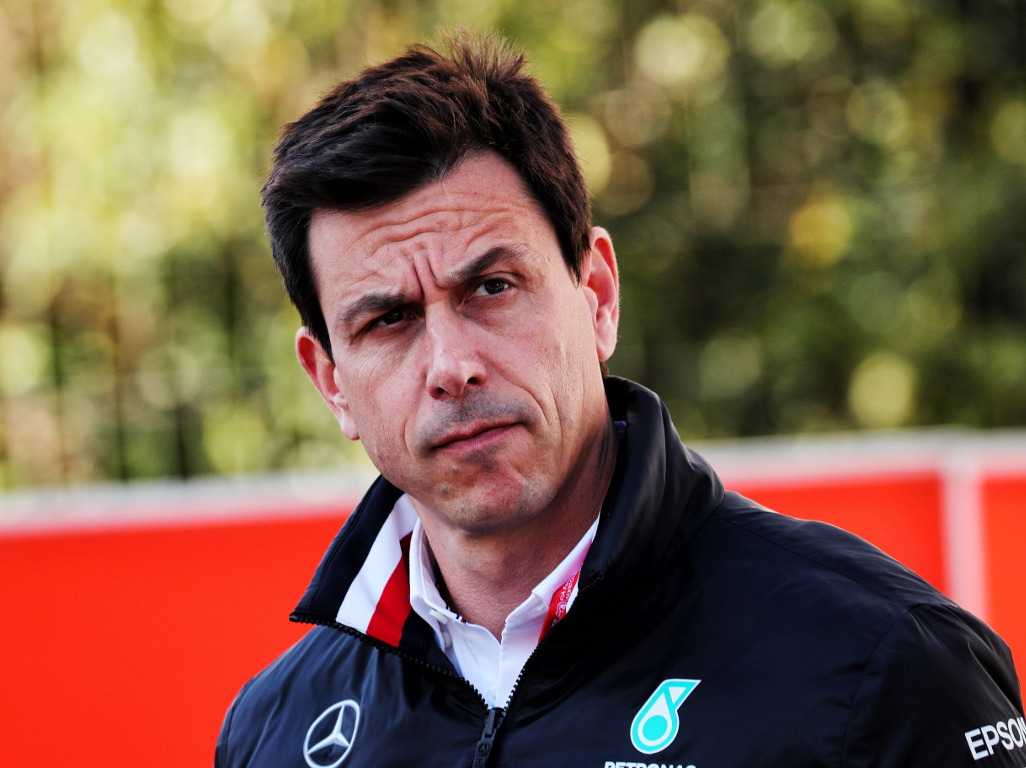 Mercedes boss Toto Wolff believes that Formula 1 should continue on with the current rules rather than change them in 2021.
The plan for 2021 and beyond is current in the closing stages of being finalised with Formula 1 set to present their latest vision in October.
But, following another discussion with teams and Formula 1 officials in Singapore, Wolff still thinks the best option is to keep the current rules given that stability of the regulations can help bring the field closer together.
"We had a nice meeting in Singapore with all the representatives of the teams, plus Jean Todt and Chase Carey," Wolff said in a press conference at the Marina Bay circuit.
"It's clear that nobody wants a Formula GP1. The aerodynamics should always be an key element in the race and make the difference between cars.
"We still have to make our valuation on the new proposal and see if we can find some compromise between the new rules they want to introduce that are limiting the aerodynamic side and the actual rules.
"Our opinion is to leave the rules as they are, because with the stability of regulations there has always been a convergence of values in the field.
"But I'm pretty much the only one to see it this way.
"There are those who prefer to change things, with the hope that then everything will work. Throwing the dice, hoping to seize an opportunity costs less effort than lowering the head and trying to improve.
Wolff was more open to the idea of sharing some technical components between teams to help reduce costs, but believes it is too early to talk about it.
"Open source can be an interesting philosophy," Wolff added.
But perhaps it is still premature to discuss it in public because we must first decide if we need a majority of teams in favour to continue.
"Because in this case, if there was no such majority, it is useless to go on. I still consider it an interesting proposal to be carefully evaluated, rather than thinking of reverse grids that no one seems to like."
It is not just the regulations up for discussion, but the weekend format, too.
Wolff welcomed the input of the drivers in this particular area but personally feels the format is also fine as it is.
"It is good that the drivers have a very clear opinion," Wolff said.
"We do not want to appear uncooperative if new ideas are presented, the approach must be that of an open mind.
"My personal opinion is that today we have a good weekend format, which works very well, with a qualifying and the main course on Sunday with the race.
"We should be very careful in doing experiments during the season with hundreds of millions of spectators following us."
Follow us on Twitter @Planet_F1 and like our Facebook page.