Wolff warns protesting teams against RP20 appeal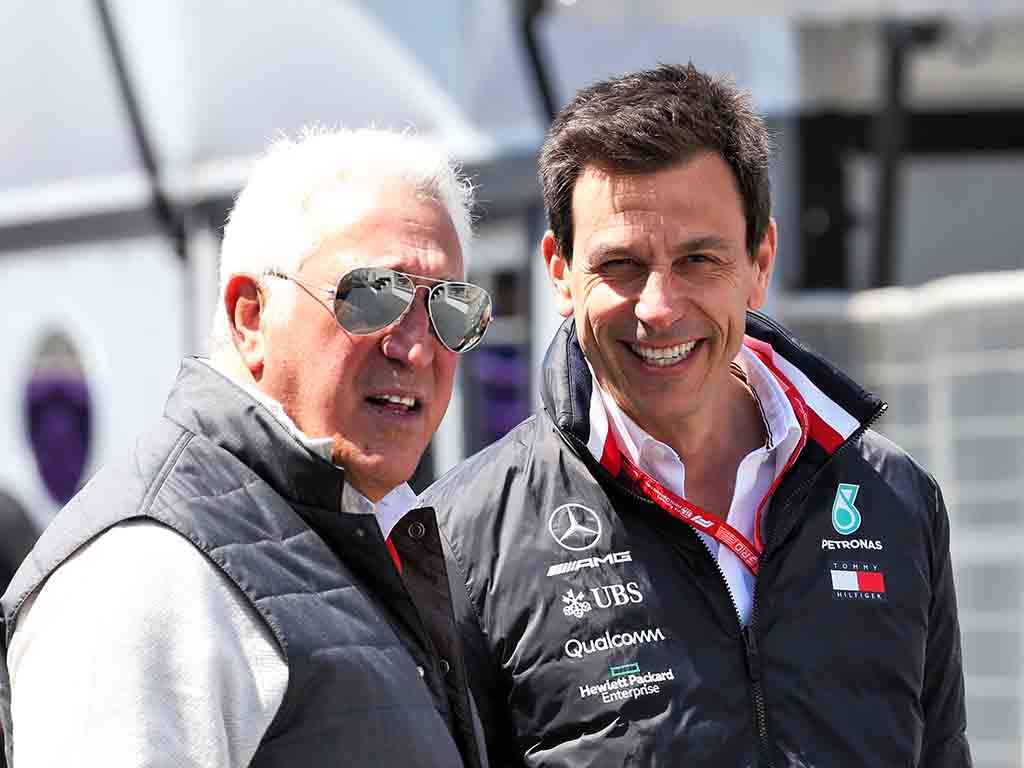 Toto Wolff, trying to play the role of mediator, has warned protesting teams that Lawrence Stroll will go "all-in" if taken to the International Court of Appeal.
Renault, Ferrari, McLaren and Williams are all set to appeal the FIA's decision to deduct Racing Point 15 points and fine them 400,000 Euros for running illegal Mercedes-inspired rear brake ducts. They were found to be in breach of the Sporting Regulations rather than the Technical Regulations so can continue to use them.
The quartet of protesting teams feel the punishment is not harsh enough while Racing Point also want to appeal in order to clear their name. They are still adamant that they have not broken any rules.
Wolff is in the middle, trying to bring peace to the paddock.
"I don't think anyone is interested in this continuing forever and it going to the International Court of Appeal," Wolff told Sky Sports F1.
"Because it will be a month or two until there is a [proper] case with lawyers involved and therefore everyone is trying to be pragmatic.
"I was invited to be the mediator between the two groups which I've tried to satisfy.
"They are all so stubborn but I think we've made a little bit of progress and now in the next 48 hours we should come to a conclusion on whether the appeals remain upheld or everybody decides it is not worth going that way because Racing Point was penalised anyway."
Otmar Szafnauer and Lawrence Stroll have both strongly defended Racing Point's actions and Wolff has warned that the latter will go "all in" if he is dragged through the International Court of Appeal over the car dubbed 'the pink Mercedes'.
He added: "Lawrence [Stroll] is someone who doesn't take any prisoners and the legal opinion is that this is a 99.9 per cent case he will win in the International Court of Appeal.
"There is not one millimetre where, also in Mercedes' opinion, Racing Point went wrong.
"It's a complex matter and some regulations were interpreted in a certain way. This famous 'grandfather' rule came up, which I hadn't heard before, but maybe something you need to understand that this is the invention [of the car].
"Fair credit to the FIA, they have complex problems to solve and this is another one of those but Lawrence is going to go all-in.
"If he is going to get dragged to the ICA then he will deploy all the resources he has and bring this to a positive end to him."
Follow us on Twitter @Planet_F1, like our Facebook page and join us on Instagram!