Toto Wolff has 'bigger problems' than watching Oscar Piastri 'Muppet Show' play out
As Oscar Piastri's Formula 1 future goes before the sport's Contract Recognition Board, Toto Wolff says he's not here to judge but he believes "in karma, in integrity".
Piastri may learn as early as Monday which Formula 1 team he'll be racing for next season, Alpine or McLaren.
The Australian is at the centre of a contract saga as, after Alpine confirmed him for next season, he took to social media to deny he'd be racing for them having reportedly signed with McLaren.
It has been suggested in the media that both contracts are valid, so it is now up F1's CRB to decide which of the two teams has claim on him for next season.

Mercedes motorsport boss Wolff was asked for his thoughts ahead of Monday's hearing.
"I have bigger problems than enjoy to sit on the balcony like in The Muppet Show to watch the show pan out in front of my eyes," the Austrian told Motorsport.com.
"I think it's important that junior programmes are being respected. I think some of the kids should be wary on Twitter what they said about multinational organisations. But I have no insight into the contracts.
"I believe in karma, I believe in integrity. But I'm not here to judge because as I said, I don't know the legal situation."
The saga took an interesting turn over the weekend as, while it has been thought that maybe Alpine missed their deadline to exercise their option on the driver, team boss Otmar Szafnauer insists there "was no deadline in Piastri's contract.
"It is a contract until the end of 2023 with an option for 2024. He signed a contract with us in November."
He also said despite the 21-year-old saying he had been announced without his prior knowledge, he himself had told Piastri that he would be replacing Fernando Alonso before Alpine put out the statement.
"We informed Piastri of it before we put out the statement," said the team boss. "He was in the simulator, so I went and found him and told him. He smiled and was thankful."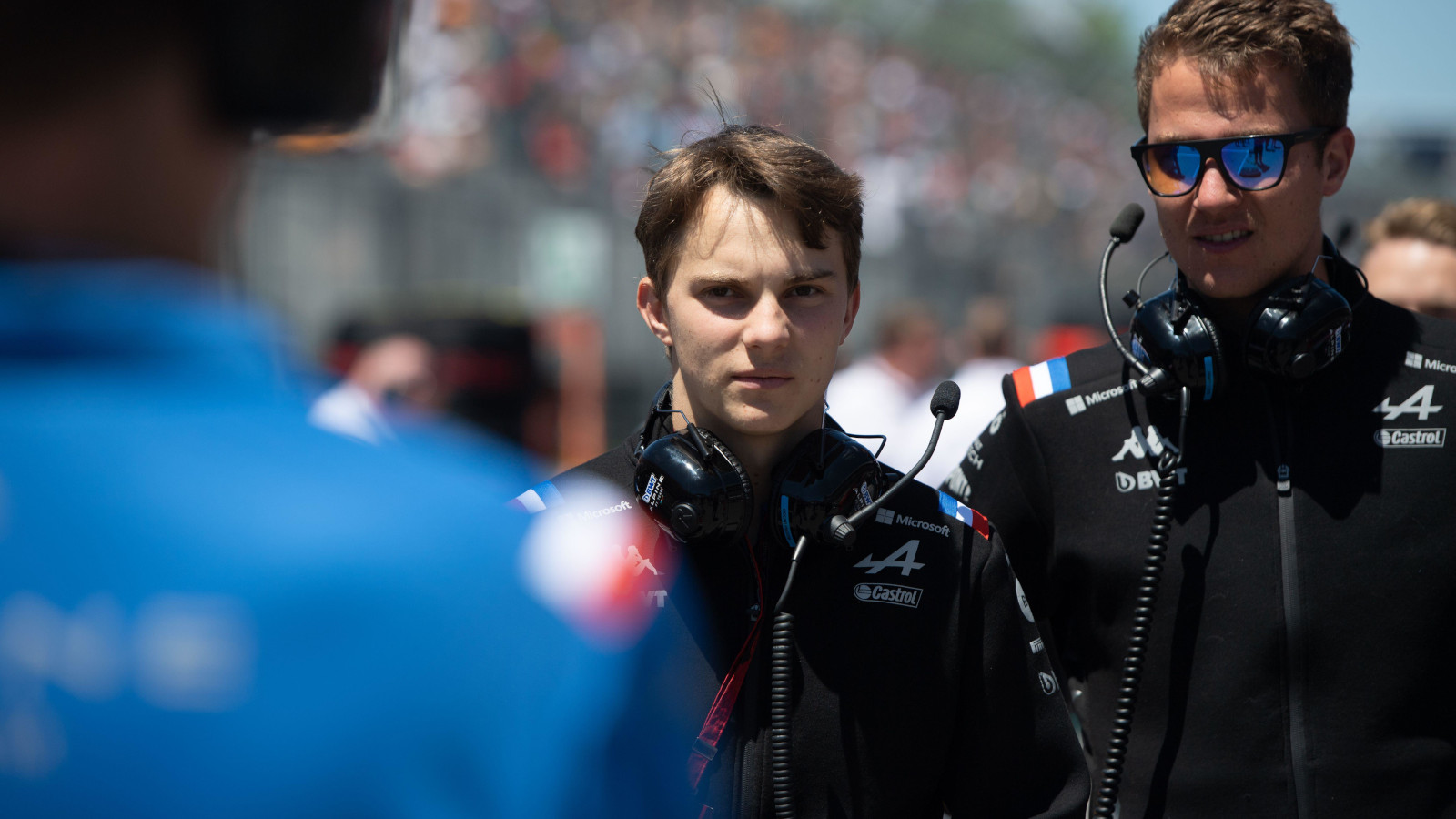 Red Bull team boss Christian Horner is perplexed as to how two teams can both claim the driver belongs to them.
"I don't fully understand it, because contractually, that should just never happen," he told Sky F1.
"I don't understand obviously contractually what's going on there. But for him to be even in a position to think that he doesn't have to drive for Alpine next year, obviously shows there's something not right.
"Hopefully it'll get sorted. He's another great young talent. He drove for the Arden team in Formula 4, Formula Renault, so I know him pretty well.
"He's a great talent that should be on the grid. Probably there's been a bit more mess around his debut than there should be."