Toto Wolff believes that while the global pandemic presented Formula 1 with various challenges, the sport will come out of it stronger.
The rapid spread of COVID-19 forced the start of the season to be postponed mere hours before it was set to get underway in Melbourne as members of the paddock tested positive.
The campaign couldn't get underway until July, and when it did, various protocols had to be put in place and the calendar had to be hugely adjusted.
Nevertheless, the sport managed to put together a 17-race season that saw no major spreads of the virus through the paddock, and Wollf thinks that F1 has become stronger as a result.
"Well, obviously, this was a difficult year from a sporting point of view. But more importantly, from a personal standpoint, I think none of us is going to go out of 2020 on New Year's Eve and say, 'that was all great'," he told Autosport.
"But I think, as with the team's mentality, you learn the most out of the painful situations. And in that respect, I would agree that the sport will come out stronger from this.
"We have been able to put the calendar together and this is thanks to the FIA, FOM and the teams collaborating in a positive way.
"And we've reduced the costs altogether. We are one of the very few sports in the world that has been able to do so. And I believe that this is going to strengthen us going forward."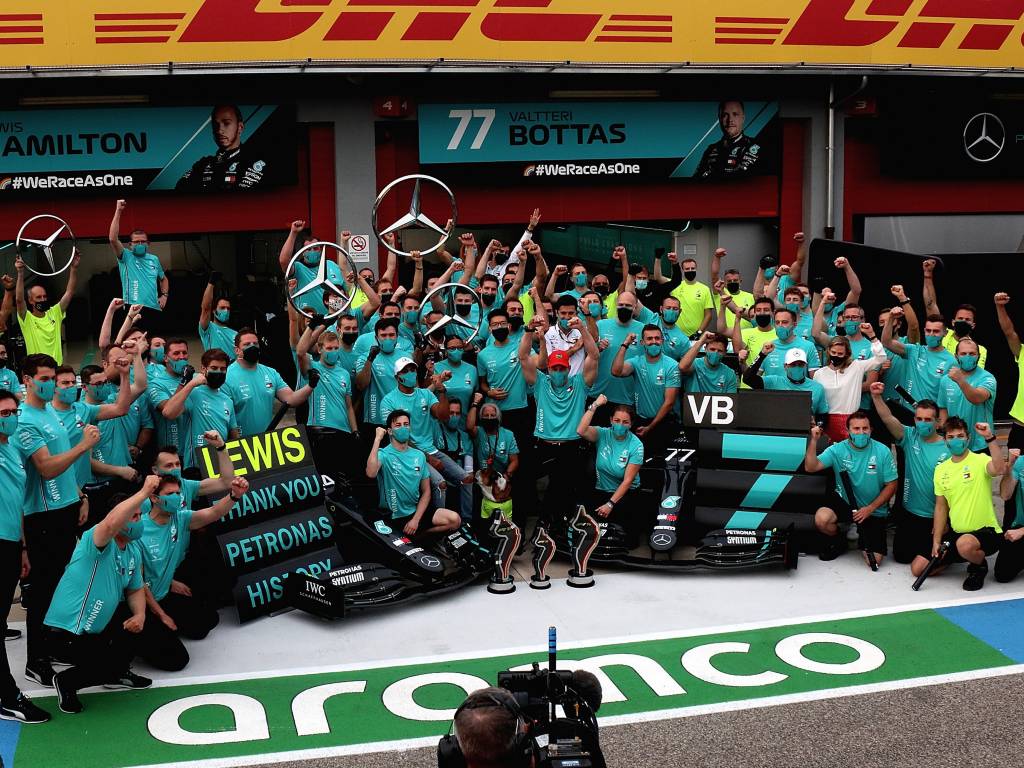 Get your hands on the official Mercedes 2020 collection via the Formula 1 store 
Wolff's own future at Mercedes has been subject to much speculation as he has yet to sign a new contract with the German team.
He has clarified that he wants to remain team principal for the time being, and wants to stay in the sport for a long time, feeling that it has a bright future.
"I love the sport. I love auto racing, I love the platform. And I see great potential for Formula 1 going forward," he added.
"We have an additional leadership component with Stefano Domenicali coming in, Chase still being there. And in that respect, I believe that all of us together, all stakeholders can really steer the sport to a bright future.
"And I believe that in seven years, the sport could be in a fantastic position. And that means that the teams are going to be sustainable, financially, technology-wise, and going to provide great entertainment. So this is the place I want to stay.
"I'm proud to be a co-owner with Mercedes of this team. But my role in the future may change. Being team principal now in my eighth year and I want to do this for a while, but maybe I will transition into some kind of other executive function in the next few years.
"I haven't made the decision yet. It is about identifying the organisational structure of the future, developing the individuals and only then I will be able to change my role."
Follow us on Twitter @Planet_F1, like our Facebook page and join us on Instagram!