Wolff 'frustrated' but driven by party mode ban
Toto Wolff admits he is "frustrated" by F1's decision to ban party mode but warned Mercedes' rivals they'll use it as "extra motivation" to push harder.
As of this weekend's Italian Grand Prix, the Formula 1 teams will no longer be permitted to change their engine modes between qualifying and the grand prix.
That means party mode, as it has been dubbed, is out.
The ban is expected to impact Mercedes more than its rival teams, although judging by Friday's practice timesheets the Brackley squad could still be miles ahead.
Wolff says it is still frustrating given that Mercedes had "optimised" its power unit to work to the nth degree in qualifying.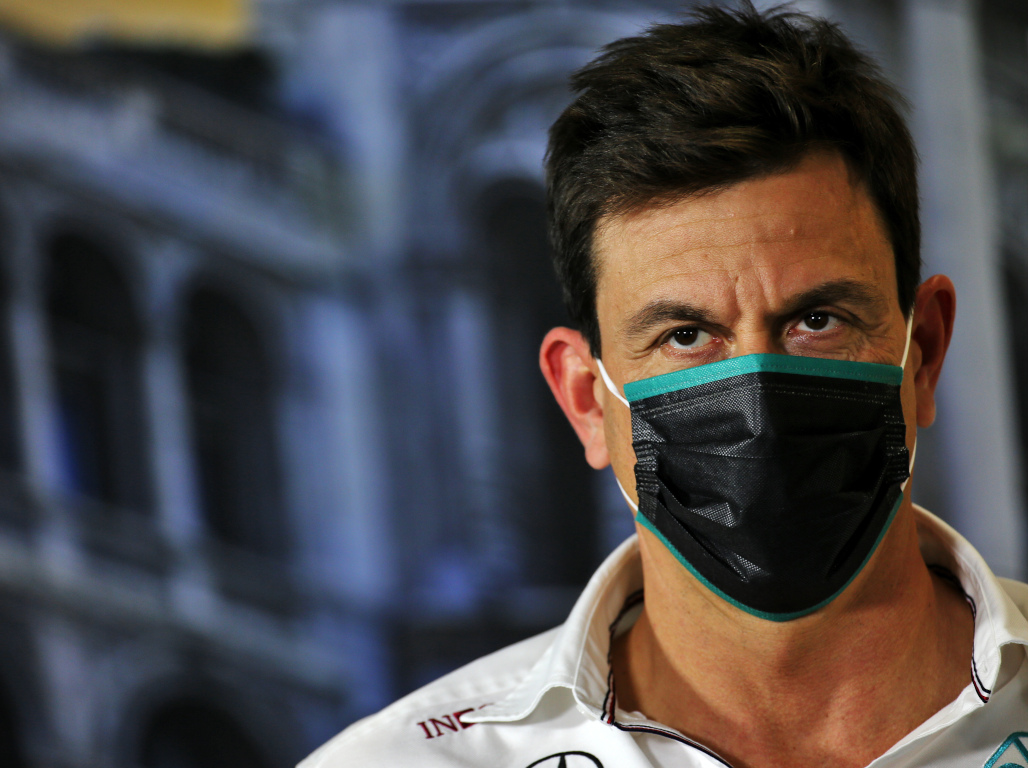 He, however, is determined to use the ban to spur Mercedes on.
"Obviously we got a little bit frustrated with this decision because we optimised our engine very much to perform near its limits in qualifying," said the Austrian.
"That was one of the targets we set ourselves, especially for this year. When this is taken away it is obviously frustrating.
"On the other side I understand the dynamics of the sport.
"It's not the first time that teams that ran away with the championship were penalised, or were tried to be slowed down by the other teams, by the FIA, by the commercial rights holder.
"So I very much understand that dynamic.
"We as a team took it in the right way, in a sportsmanship way.
"I remember Hywel [Thomas], who runs the engine group now, saying if that's it then we will be running qualifying mode all through the race next year.
"And maybe sometimes you need this extra motivation to push yourself over the limits."
Get your hands on the official Mercedes 2020 collection via the Formula 1 store
#F1: Toto Wolff on the TD/037-20 (engine modes): "We will certainly gain a lot of race time, because we can run the engine in a higher mode." The goal for 2021: "Our engineers take it like this: Okay, next year we run the whole race in quali mode." #ItalianGP, #AMuS

— Andreas Haupt (@andihaupt1) September 4, 2020
Wolff in fact reckons the TD could work in Mercedes' favour and it now means they can push the engine that bit harder during grands prix.
"There may be an advantage of this TD for us," he added.
"We will see how much we lose in relative performance to the other teams but we are certainly sure that we will gain a lot of race time on Sundays, because we can simply run the engine much harder.
"The damage matrix of not running qualifying modes in qualifying allows us to stretch the limit much more in the race and that brings a lot of race time so let's see what it is, I don't want to set expectations too high but on Sunday we will have a clearer picture.
Follow all the action from the Italian Grand Prix with the PlanetF1 live centre