'Pee in your pants Zandvoort should be blueprint for F1'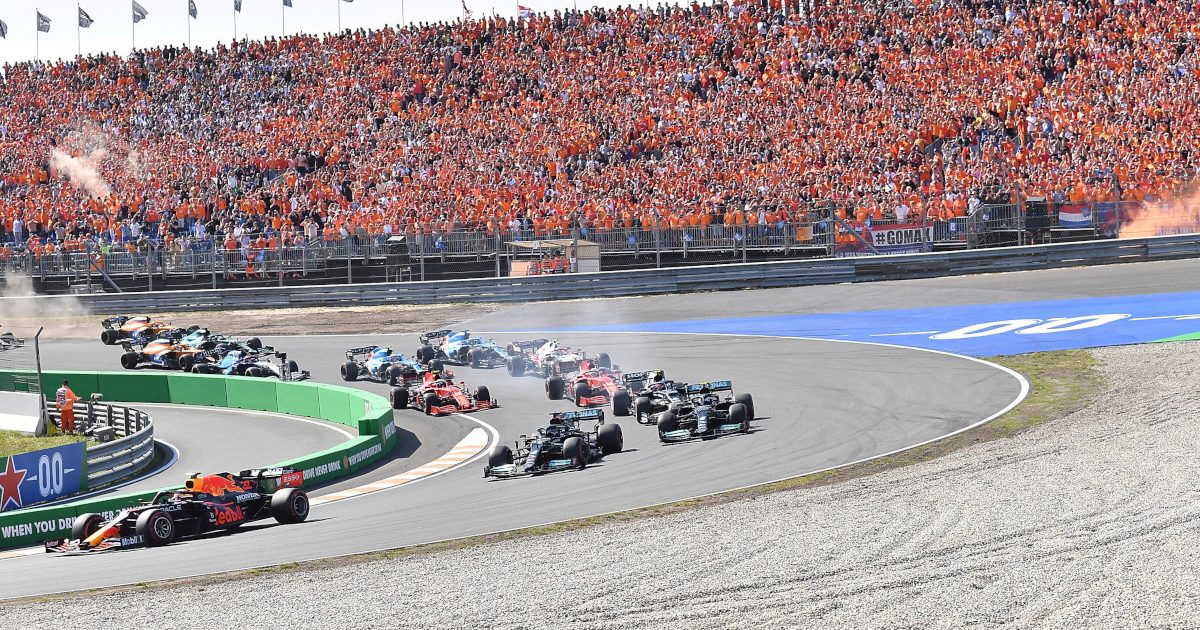 Toto Wolff believes Formula 1 could learn from the Zandvoort circuit, saying it should be used as a "blueprint for all new tracks".
Formula 1 made its return to the Netherlands this past weekend, Max Verstappen taking victory at his home circuit ahead of Lewis Hamilton.
It was an interesting race that took place on an old-school circuit.
While the leading duo spent the majority of the grand prix with Hamilton chasing Verstappen, but unable to close up to his rear wing, behind them there were several great tussles.
There had been concerns before the race that passing would be difficult and while overtakes were by no means occurring left, right and centre, Sergio Perez went from the pit lane to P8, Fernando Alonso pulled off at least three great passes and Verstappen had to overtake Bottas to regain the lead of the grand prix.
And all this was taking place on a circuit with two banked corners, T3 and the final corner, an unusual sight at an F1 track.
A mega move from @Max33Verstappen – and from this moment the writing was on the wall for his rivals as he powered to a comfortable win 👌🏆#DutchGP 🇳🇱 #F1 pic.twitter.com/BtRrugzJNU

— Formula 1 (@F1) September 5, 2021
Check out all the latest Mercedes merchandise via the official Formula 1 store
"It's a proper track," Mercedes motorsport boss Wolff said.
"You need to build up because it's challenging, it's fast, mistakes are being penalised, as they should. Nobody is talking about track limits and isn't that wonderful?
"I think it's a blueprint for all the new tracks that come up, to look at the classical tracks. They can still race, and we are still reaching the same safety standards as all the new tracks.
"So let's look at all these fantastic venues and take the best out of them, and when you look at the onboards you pee in your pants."
Earlier in the weekend, Hamilton had called the track "epic", adding it is "really fantastic" to drive.
"It brought back so many memories when I first got out there," he said. "I knew it was great when I was in Formula 3, but it's crazy in a Formula 1 car.
"The speed we're going through Turn 7, yeesh! It's a real racing circuit."
His team-mate Valtteri Bottas added: "It's definitely good fun in the car. I really enjoyed it, those banked corners.
"There's many nice different corner sections here, especially the speed in Sector 3 through the corners is nice, I enjoyed it. It's a track with a nice flow – it's definitely not tricky to find the flow."