Wolff 'playing poker at high level' with Mercedes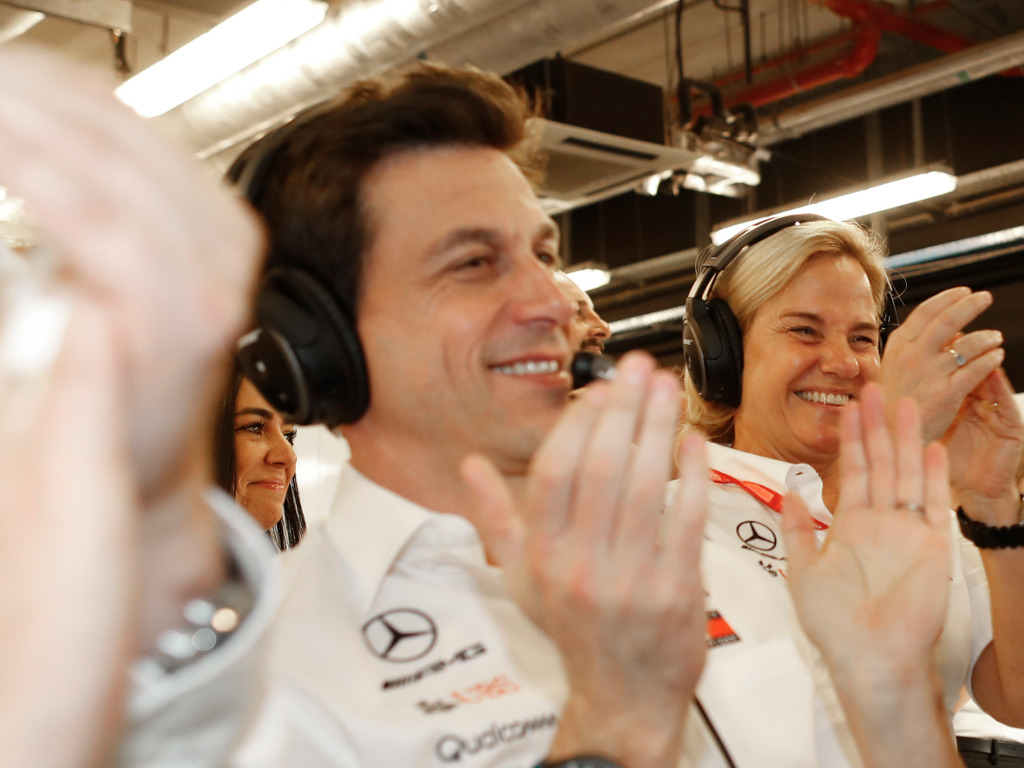 Dutch reporter Jack Plooij believes Toto Wolff wasn't against reverse-grid races in F1, but instead wanted to make a statement to the new Daimler CEO.

Formula 1 had the support from nine of the ten teams to trial reverse-grid races at venues that would be hosting multiple race weekends as a way of avoiding them producing the same racing and results.
But the one team who said no was Mercedes with team boss Wolff calling it a "baseball bat" to the series, and so it couldn't be voted through.
But Plooij thinks really Wolff was in favour of the idea, but just wanted to make a statement to Daimler's CEO Ola Kallenius, claiming the pair don't have a good relationship.
Talk of Mercedes leaving Formula 1 hasn't gone away despite Wolff and Daimler themselves constantly denying the rumours.
"For God's sake let's try something now, man, that 'reversed grid' plan also seems wonderful to me. And believe me, Toto likes that with his racing heart too," he said in an interview with Motorsport.com.
"Toto doesn't have such a good relationship with that new CEO. He is a Dane, a bit of a stern man."
Wolff recently bought stakes in the Aston Martin company and Williams.
He has said that there is no interest from his side in getting involved with the Aston Martin F1 team from 2021, even though he is friends with the team's owner Lawrence Stroll.
And Plooij doesn't think Wolff made these investments because he wants out of Mercedes, but more because the Austrian businessman is trying to get what he wants.
"Toto is playing poker at a high level," he said.
"I don't think it's a way out, but mainly a way to get what he wants. I think he wants to stay with Mercedes, but for that Mercedes must of course remain in Formula 1."
Follow us on Twitter @Planet_F1 and like our Facebook page.